Concerns have been raised by politicians and academics following the publication of an agreement with China over the teaching of Chinese in Irish schools.
The text of the Memorandum of Understanding, signed in 2019 but only made public this week following an RTÉ investigation, provides more details about how the scheme operates.
Under the terms of the agreement, the Chinese Ministry of Education will recruit language teachers from China to teach in Ireland and support "implementation and delivery of the Mandarin Chinese language curriculum".
The Chinese government will also nominate and pay for a language advisor to facilitate the teacher programme, develop language resources as well as liaise with the Confucius Institute, a Chinese state-backed language and cultural centre.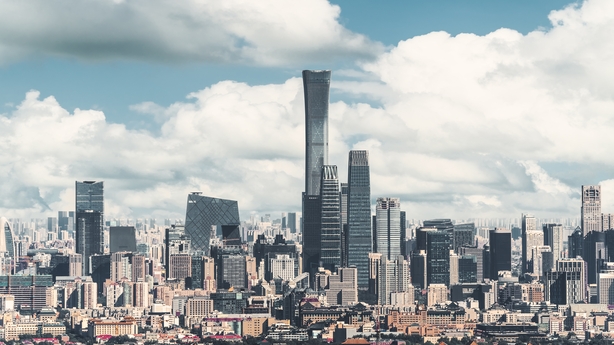 Experts raised concerns that handing the Chinese government control over the recruitment of teachers could also mean their monitoring by Chinese authorities in Ireland, and potentially the ability to influence course content.
'No attempt to influence'
Alexander Dukalskis, Associate Professor with the UCD School of Politics and International Relations, said it looked like an agreement "whereby the PRC government oversees the teaching of post-primary Chinese language instruction in Ireland."
Senator Malcolm Byrne said that he welcomed the opportunity for Irish students to learn Chinese language and that it was important for Irish people to develop more understanding of China's history and culture.
But he said he was "in no doubt that Beijing sees some roles not only as educational but also as political propaganda tools," and that assurances were needed that at "no stage should there be any attempt to influence the curriculum."
Language is always taught in "political and historical context" he said, and questioned whether teachers appointed by the Chinese government would be free to speak openly.
"Would teachers be comfortable answering questions from students about the situation in Hong Kong, or about the Uyghur people, Tiananmen Square or China's relationship with Taiwan, in an independent and balanced way?" he asked.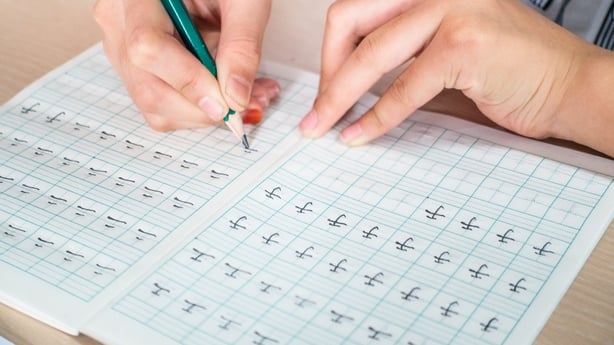 "And can we be sure they wouldn't be sanctioned by the Chinese authorities, if they departed from Beijing's official line?" he said.
"I'm not 100 percent confident on it," he added.
---
New questions over China's role in Leaving Cert exam
---
'Closed door negotiations'
The MOU states that any teachers recruited as part of the process will "enjoy the equal rights as their Irish counterparts," but also that they cannot "organise or attend any activities that conflict with this MOU."
It doesn't make clear how much political vetting of teachers would take place in China, nor what would happen if, once in Ireland, their actions or words brought them into conflict with the Chinese state.
Professor Dukalskis noted the MOU stipulated disputes would be settled by "diplomatic channels," implying, he said "closed door negotiations."
"This means that the teaching of Chinese in Irish schools is explicitly a diplomatic matter between the PRC and Irish governments," he said, which "gives the PRC a potentially significant point of leverage in a bilateral relationship already characterised by a huge power disparity."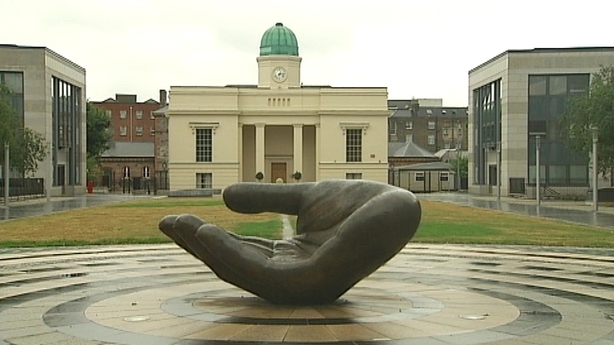 "The MOU raises a lot of questions and I'm not too sure the Irish side thought them through entirely," he said.
The Leaving Cert Mandarin course was already controversial over the decision to bar the use of traditional Chinese characters in the exam. Only simplified characters, used in mainland China will be accepted, which, campaigners said discriminated against learners from Hong Kong and Taiwanese backgrounds.
The Department said that the Leaving Certificate syllabus was designed as a beginners' course for which simplified characters were "more suitable" and that the Leaving Cert curriculum development process was "rigorous."
The Chinese Embassy said in a statement that the agreement was signed "based on the needs of the Irish side."
But Henry Leperlier-Healy, former head of Chinese Studies at DIT said that the MOU not only went a long way to explain why simplified characters were favoured for the Leaving Certificate but that it also raised questions over Ireland's ability to develop home-grown Chinese language teaching.
"This goes much beyond traditional character exclusion. This is the smoking gun of years of lack of political vision in the setting up of a proper Irish stream leading towards qualified Chinese language," he said.
Tightening control of education
As details emerge about the role of the Chinese government in the teaching of Chinese in Irish schools, it is tightening control of education at home.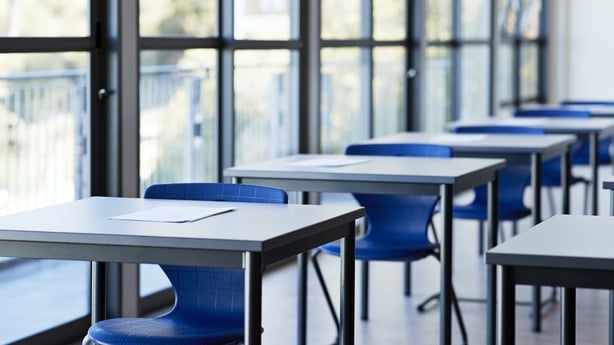 On Wednesday, Beijing's municipal government announced a ban on the use foreign textbooks in schools in line with a Ministry of Education notice issued first in 2020.
Meanwhile, foreign English language teachers based overseas will no longer be allowed to teach Chinese children online, following sweeping new regulations to rein in the Education Technology sector.
A Department of Education spokesperson said: "The MOU provides for teachers to be provided by the Chinese Ministry to support the teaching of LC Chinese should it be necessary.
"The Department has not needed to avail of any Chinese teachers under the MOU, as local supply has been sufficient and will be for the next academic year."