Five members of a family were this week convicted on a range of charges including the rape, sexual assault and exploitation of three children after a trial at the Central Criminal Court. Guilty verdicts were returned in 77 of 78 charges. Vivienne Traynor reports on the children's testimonies.
Courtrooms are not usually regarded as intimate spaces. But the more familiar surroundings of the Courts of Criminal Justice began to seem as such when compared to the vast conference suite of the temporary "Court One" at Croke Park.
It was no ordinary courtroom set up. Covid public health measures had already dictated that. The Courts Service had hired conference facilities at Croke Park to create more space for jury trials and allow for social distancing. So, even before it began, everyone was out of their comfort zone.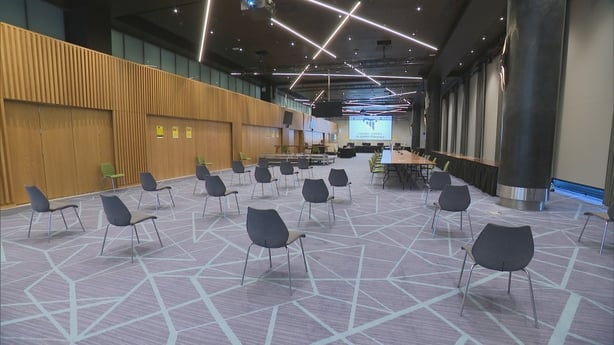 The huge room created multiple problems with sound and logistics. Prosecution and defence teams were so far apart that every exchange of information, every submission and every objection took longer. The jury was positioned so far from legal teams and the press bench it was hard to get a sense of anything, really.
In the first day or so there were constant interruptions because someone somewhere in the room could not hear. If a person was too close to a microphone it created an echo - too far away and they couldn't be heard at all.
Much of the prosecution's opening statement was inaudible to those at the other end of the room. These were problems which would eventually be resolved but for this day, day two of the trial, they had to be set aside. It was time for the children to give their evidence and time was of the essence.
---
'Difficult allegations of children badly let down, abused and neglected'
At the outset of the trial, prosecuting counsel Bernard Condon had been adamant that there could be no unnecessary delay in getting the children's evidence heard. They had already been introduced to an intermediary - a trained professional to help them in the witness box.
He said the professional advice was that from the time the children met the intermediary their stress levels could begin to rise as they knew their time in the witness box was imminent. There could be no further delay and any time consuming legal argument which could delay the trial would have to be heard another day, he argued.
The judge too was adamant that the timetable agreed for the children's testimony be adhered to.
Bernard Condon had flagged in his opening statement that this trial would involve "difficult events and difficult allegations of children badly let down, abused and neglected". The charges contained the detail of what that abuse and neglect involved so it was clear it was going to be a disturbing case for all involved.
But the time had now come to see the children at the centre of the case. The children, the prosecution said, had repeatedly suffered at the hands of those who were supposed to be caring for them.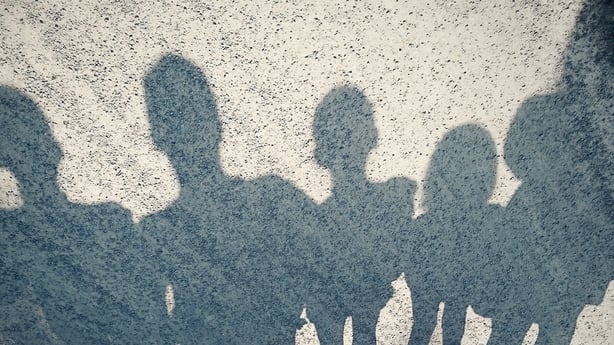 Children's testimony, by its very nature, is time sensitive. Criminal trials can take years to prepare. Child witnesses, therefore, are interviewed as soon as possible after they make a complaint or disclosure.
This testimony is taken in the form of recorded interviews conducted by specialist gardaí. They are specially trained to deal with young or vulnerable witnesses and have a set of guidelines within which to work.
The DVD recordings of the children taken in 2017 would be played to the jury. Then they would be cross-examined live by video link. The day before this, the children had been introduced by video link to the judge. The jury was absent for this first introduction.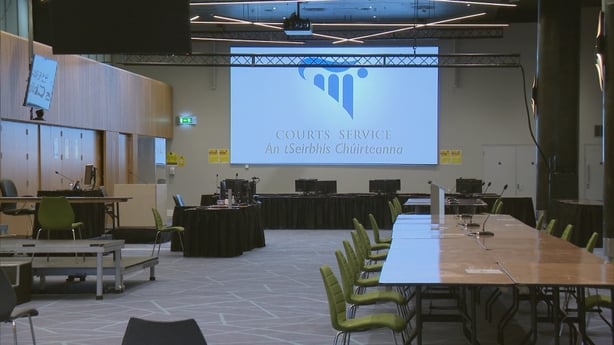 On huge screens placed around the room, a young girl and boy sat side-by-side. Behind them, two adults were seated. An intermediary who would help them throughout the process and a witness minder to ensure no one else spoke to them about the case while they were giving evidence.
---
'Rapport building' to make vulnerable witnesses more comfortable
Prosecuting counsel Eilis Brennan had already met them - she reminded them of this.
"Hi, I'm Eilis, I have already met you, remember?" she said. As is the practice when dealing with child witnesses, she was not wearing the usual black robe of a senior counsel and used only her first name.
She chatted to the young girl, asking her about school and her Confirmation being postponed due to Covid. We would later be told this process of "rapport building" helps to make a vulnerable witness more comfortable. The children smiled and chatted back, sometimes giggly and nervous, sometimes hesitant.
"I'm going to introduce you to someone now," Ms Brennan told them. "His name is Paul and he is the judge. He just wants to make sure he can see and hear you OK. Don't worry, he is a very lovely man so there is no need to be nervous."
"Hello (children's names). Hi, I'm Paul," Mr Justice Paul McDermott spoke softly to the children. He asked them about school and sports they were interested in - asking the boy if he had seen the Chelsea match the previous night. The intermediary intervened to say they were having difficulty hearing him. "That's my fault," he said. "I speak too softly."
He told the children they would be there (by video link in the interview suite in another county) for the next few days and "I'll see you again and we will have a chat then and if you want a break you just say so. I'm going to sign off now and I'll see you soon. Bye bye, Bye bye."
To the judge's right, sitting beneath the large screens and looking up at them sat the children's parents, aunts and uncles. The defendants in this trial. It was most likely the first time they had seen the children in three years as visits had been stopped a while after they were taken into care.
---
Girl's testimony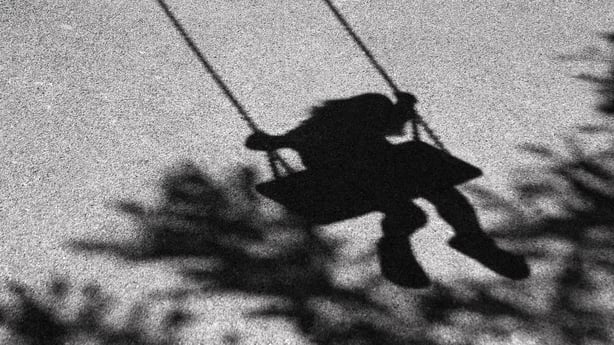 The jury was then shown recordings of the 2017 garda interviews with the girl. She was then only nine years old - a very different looking child from the young adolescent seen earlier on the screen, but the jury had yet to see that. Her hair was in a high pony tail with a large bow and she clutched a soft toy she explained was a "worry monster" in which she could place any worries if she wrote them down.
She was guided through her interview by the specialist garda and described as best she could as a nine-year-old, what had happened to her in the years before she was taken into care. Once or twice she wiped away tears but for the most part described in a matter of fact way how she had been sexually abused and exploited.
The detail of the abuse as outlined by the children was harrowing and cannot be published due to extensive reporting restrictions imposed in this case. The restrictions go further than simply anonymising those concerned to protect their identity as is usual in such cases. The children can never be identified but even the detail of the offences can no longer be reported to protect the welfare of the children.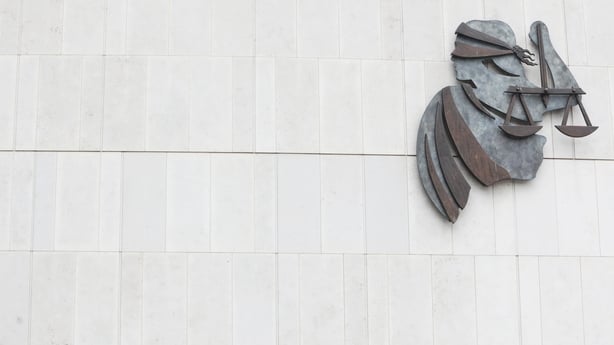 The following day it was the turn of the defence teams to cross-examine the girl. This was the first time the jury had seen her live. She appeared by video link, this time sitting beside the intermediary, a speech and language therapist who is specially trained to assist.
The judge explained to the jury that the law allowed for evidence to be taken from child witnesses in this way and that the cross-examination of child witnesses was somewhat different. He said the process was as informal as possible and was aimed to be straightforward and simple.
The questioning of child witnesses would not be as robust and frequent breaks would be taken, he explained. Before the trial began there had been days of legal submissions before the judge set down ground rules for the cross-examination of the children which had to be strictly adhered to by the legal teams.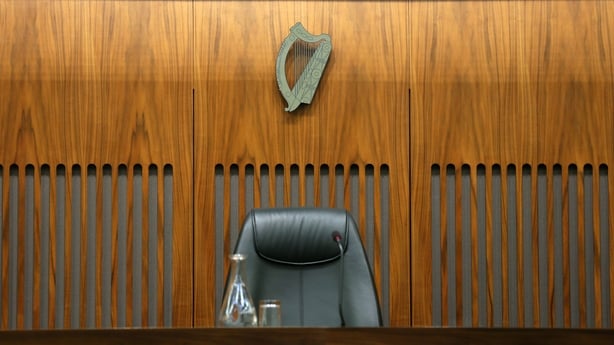 On a number of occasions the intermediary intervened to remind defence counsel to phrase their questions in a simple manner. She also intervened to ask for breaks in the cross-examination. She could observe what could not always be seen on the screens, the child's hands or other aspects of their body language which could indicate distress or fatigue.
Counsel for the girl's father, Mark Nicholas SC, reminded the girl she could stop the questioning at any time and told her to raise her hand and say "stop, Mark" whenever she wanted. He asked her to practice before they began and she smiled as she did so.
The cross-examination by various defence counsel was nothing like it would normally be for an adult witness. Lawyers will often make a statement and then ask "isn't that right?" when questioning a witness. The intermediary interrupted. "You'll have to rephrase the question," she said explaining that child witnesses may feel obliged to agree if a question is posed like that.
She repeatedly reminded them to slow down, break up long sentences, don't ask two questions in one. They proceeded gently and slowly, simply explaining to the child that their job was to ask some questions. Instead of challenging or "putting it to" the witness, they would simply say "the person I represent says those things didn't happen, do you understand?" or "do you think you could have been mistaken when you said those things about X ?".
---
Brother's testimony and 'secret book'
The following day the jury was shown the DVD of the girl's younger brother recorded in 2017. He was eight years old at the time. He too brought a toy to the interview suite. "Woody" from Toy Story, his favourite film. He described his new foster family, school and playing soccer - all of the normal things an eight-year-old boy would experience. The garda interviewer, having given him time and space to talk and asking gently probing questions about an earlier conversation they had, moved to matters definitely not normal for a boy of his age.
Across two interviews, the eight-year-old described being abused by a number of adults in his family. In his second interview he was reading from a book having been invited to write down what he could remember. His "secret book", as he called it, also contained a song. He stopped for a moment and then sang it out loud for the garda before she gently steered him back to the subject at hand.
The following day the boy - now 11 years old - was cross-examined by defence counsel. Again Mark Nicholas, counsel representing his father, reassured him. "This is just among ourselves. There is no need to be nervous. You're not in any trouble, we are just here to ask questions," he said.
He was asked if he remembered his old home, the one he lived in before foster care. His memory was vague, he couldn't remember the name of the village. The barrister told him his father had told the gardaí that the things he told them about didn't happen. "No they did happen," the boy replied. He was cross-examined by three more defence barristers.
---
Court heard children didn't have enough to eat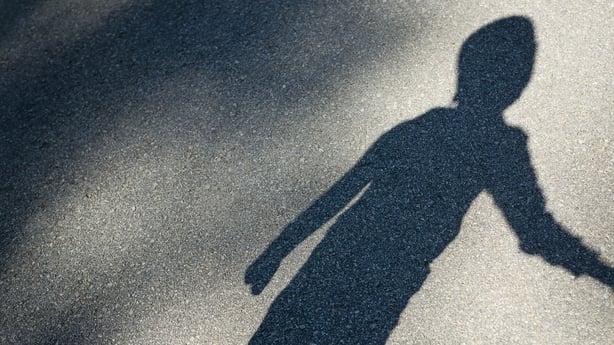 Unlike the younger two children, the eldest child's evidence was taken live by video link. The judge had a preliminary talk with him in the absence of the jury during which he was asked if he understood why he was there, that truth was important and if he knew what an oath was.
The intermediary interrupted to tell the judge that using the word "promise" might be better than "oath". The judge said he was satisfied the boy could give evidence and that he understood the obligations of telling the truth.
The boy was sworn in, in the usual way, taking the oath and telling the court he was 14. He was asked about life before foster care and told the jury he and his siblings didn't have clean clothes, weren't "cleaned right" and didn't have enough to eat.
He also went on to describe in similar terms to his siblings that he had been abused by his parents and other relatives who were on trial. No details of this evidence were published because of concerns for the boy's welfare while he was in the witness box.
During cross-examination he agreed that his memory now of events years ago could be hazy and that his memory had been refreshed by his earlier statement being read back to him. He was asked repeatedly by defence barristers if he was making things up about what had happened to him, if his memory of events was wrong or if he made things up because he wanted to stay in his foster home.
His answer each time was "No".
---
77 guilty verdicts
The jury believed the children.
Nine weeks after they first heard that harrowing testimony - the linchpin of the prosecution's case - they returned guilty verdicts on all but one of the 78 charges.
They had deliberated for almost 20 hours over six days before finding the father guilty on all 31 counts, including the rape and sexual assault of three of his children and of allowing them to be sexually assaulted by others. He was also convicted of sexual exploitation. He was also convicted of wilful neglect of five of his children.
Their mother was found guilty on 25 charges, including sexual assault and with allowing three children to engage in sexual activity with others. She was also convicted of sexual exploitation of her eldest son. She was also convicted of wilful neglect.
Their 49-year-old uncle was found guilty on ten charges, including raping the young girl and sexually assaulting her two brothers. He was also convicted of sexual exploitation.
His wife, their 35-year-old aunt, was found guilty on three charges of sexually assaulting the girl and her younger brother.
The children's 27-year-old uncle was convicted on nine charges, including the rape and sexual exploitation of his niece and nephew. He was acquitted on one charge of sexual assault.
All five were remanded in custody. They will return to court on 4 October to set a date for sentence. The prosecution said it will be submitting victim impact statements from the foster parents on behalf of the children.
---
Read more
Five members of family convicted on range of abuse charges
'Extraordinary case involving multiple allegations'
Child told foster parent: 'I hope they got new clothes too'