Restrictions may be easing, but the pandemic continues to take its toll on children with special needs.
Take 14-year-old Jack Stewart from Finglas in Dublin.
The teenager was diagnosed with dyslexia when he was seven and dyspraxia when he was nine.
He has endured stressful spells during the pandemic.
He said: "Everyone is in the same boat. But some people have a harder time than other people. My brothers and sisters have partners and they go out camping and go to the beach. They have someone to talk to and to hang out with while I have no one, except my parents. It was a hard time. I couldn't talk to my friends."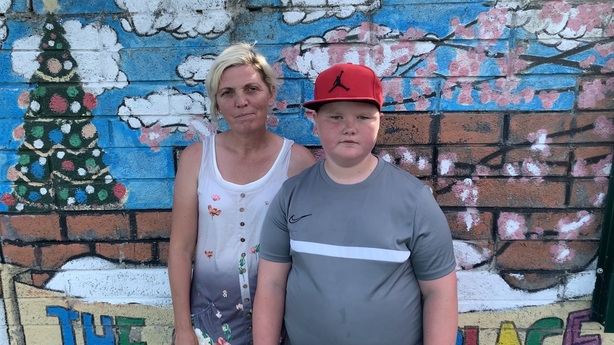 Music has been an escape for Jack and he has taught himself how to play the ukulele.
"I got lucky. At the start of 2020, I got this (ukulele) as my birthday present and I had something to do because normally, I'd be bored all the time. I'm never happy."
Special educational support has helped Jack in the past, but when school closed, he struggled to cope.
"The schools closed down twice. The first time, we had to do Zoom and it was hard. I couldn't get on the Zoom in time, I was getting in trouble for being late. The second lockdown was easier because the teacher gave me the extra minutes to get all my books."
Jack's mother, Sinéad Stewart, says altered routines can be challenging and nightmares have been a constant issue for her son throughout the pandemic.
She said: "He also struggled with getting himself dressed, so I have to help him get dressed. I had to get a whole new bathroom because he was getting so big that I couldn't lift him in and out of the bath. He's clinically obese and feels hungry all the time.
"His anxiety got worse because he was worried about Covid-19 and we had to stop watching the news because he was afraid that he was going to die. He overthinks things."
Jack attends The Meeting Place Club - a support group in Finglas which brings together young people on the autism spectrum and provides care as well as support for their parents.
The group's founder, Sandra Dillon, said: "When you look around the area you can see when the guys come together, they haven't been together for a while. Some of them are finding it difficult. Others are starting to come back slowly. The parents will say that they have a struggle getting them back in."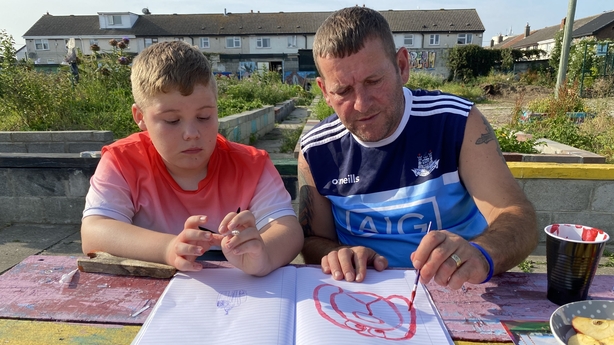 10-year-old Alex Clarke from Finglas is also a member of the group. Alex is autistic and was diagnosed with Attention Deficit Hyperactivity Disorder (ADHD).
His father, Alan, says his son finds aspects of pandemic life particularly hard.
"He doesn't like Halloween. He doesn't like all the bangers and rockets. So, when people are coming to him and wearing different masks, to him it's Halloween. So, he wouldn't go to the shops. He found it very hard and wouldn't come out of the room."
Alex was non-verbal until he was three, but his father is pleased to see him making progress in his development.
"When he wakes up on a Monday, the first thing he says is: 'Monday, Tuesday, Wednesday, Thursday, Club! That's it! This place changed him. The first time, when I think about it, was when he came back home and started singing a song (he learnt) for his mum and she was nearly breaking down. That was five or six words. He could only do two words. Looking at it all, music is the key to it."
Although The Meeting Place Club has helped families navigate the last extraordinary 18 months, many families fear a lifetime of challenges.
Sinéad Stewart said: "I think I'll spend my whole life worrying about Jack. Sometimes I wonder what would happen to him if anything happened to me. Fortunately, I have an older daughter who says she'll always look after him."