Money is the bedrock of organised crime. It's the reason criminals get involved in serious crime involving guns, drugs and murder.
Money laundering facilitates organised crime. It is, therefore, in the words of the head of the Garda Drugs and Organised Crime Bureau Detective Chief Superintendent Angela Willis, "definitely not a victimless crime".
Criminal gangs are all about exploitation for their own financial gain. They not only exploit their victims, those to whom they sell the drugs, guns, fake medicines and other contraband and the rival criminals they steal from or kill; they also exploit law abiding citizens.
People with no criminal records who are not known to law enforcement and not on "the garda radar" here are ideal fodder for organised crime. Criminal gangs are always looking to recruit and entrap them.
They can not only do a gang's dirty work for them, they are less likely to attract the attention of law enforcement - and more likely to get away with the crime for longer than known criminals.
If and when these people are caught, the crime bosses just walk away. As they move on to their next targets, people with previously exemplary lives are left with broken homes, families and relationships, their livelihoods and reputations destroyed. They incur criminal convictions that stay with them for the rest of their lives.
This is what happened to five law-abiding mothers in Dublin and Kildare when their husbands and partners got involved with the Kinahan organised crime group.
The five were used by criminal gang members, those they thought of as "their nearest and dearest".
All five were convicted and sentenced, three of them this week, at the Special Criminal Court. The non-jury court deals with serious terrorist and organised crime offences. All five women were lucky to walk free without a custodial sentence.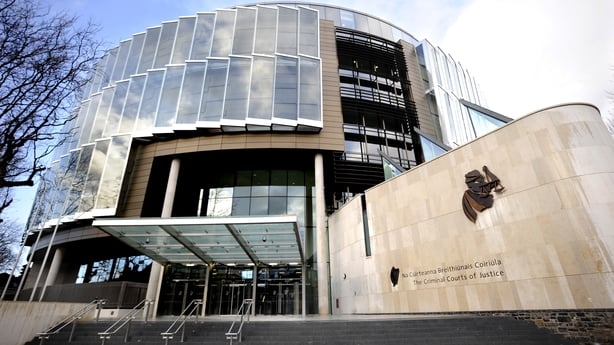 The wedding
The wedding at the Druids Glen in Co Wicklow six years ago was a lavish affair. "Nestled in 360 acres of countryside between the Wicklow Mountains and the Irish Sea," the hotel and golf resort is where, according to the hotel itself, "nature and luxury meet to create a memorable atmosphere".
Along with the meeting of "nature and luxury", Druids Glen was also where, unbeknownst to the hotel, some of Ireland's most dangerous gangsters went to meet and greet, and wine and dine. They did so over nuptials that didn't come cheap and were paid for, again unbeknownst to the hotel, with the proceeds of crime.
Declan Brady paid €66,301 for a family wedding at the hotel in May 2015. He handed over €27,265 of it in cash. On the guest list that day was a 'who's who' in gangland crime with senior members from the Byrne and Kinahan organised crime groups in attendance.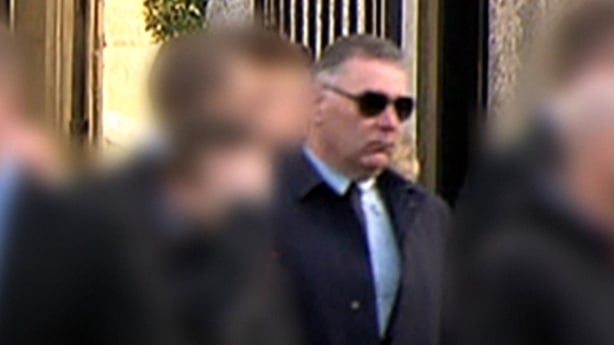 Some stayed overnight and at least one made a special request that his room be near a fire exit in case he had to get out of there fast. Other guests registered in false names.
The €27,265 paid the bar bill and for some of the rooms. Brady also covered the prize for the lucky person who caught the bride's garter, a brand new Mini Clubman car.
The gangsters at the wedding did not have to put their hands in their pockets. The remaining €39,036 was paid from an AIB account, which had the name of Brady's former wife Deirdre on it.
'Mrs Nobody' Deirdre Brady
Deirdre Brady didn't know where the money to pay for the wedding came from, nor did she know all the guests, or that some were linked to international organised crime.
She didn't know that her husband Declan was a close associate of Daniel Kinahan, the man identified in the High Court as a senior figure in organised crime.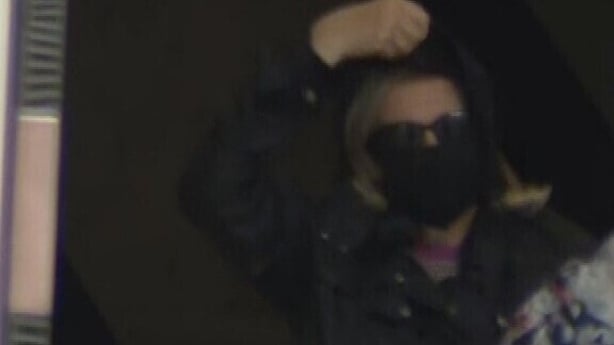 Kinahan has been named as the controller and manager of the Kinahan organised crime group, which the Special Criminal Court found is involved in international drugs and firearms trafficking and "execution style murders".
Earlier this year, Kinahan issued a statement in which he denied being a member of any criminal gang.
However, the court's findings are findings of fact and while Kinahan has issued statements through a UK law firm, he has never come to court to contest them.
Daniel Kinahan now lives in Dubai from where he says he provides "personal advice" to some of the boxers managed by MTK Global, the boxing promotions company, which has also expanded into a football agency to manage the business affairs of professional soccer players.
Kinahan was last seen in Ireland at the funeral of his friend, the gangster David Byrne, who was shot dead five-and-a-half years ago at the Regency Hotel. The murder escalated an ongoing feud between two criminal gangs, which has so far cost 18 lives.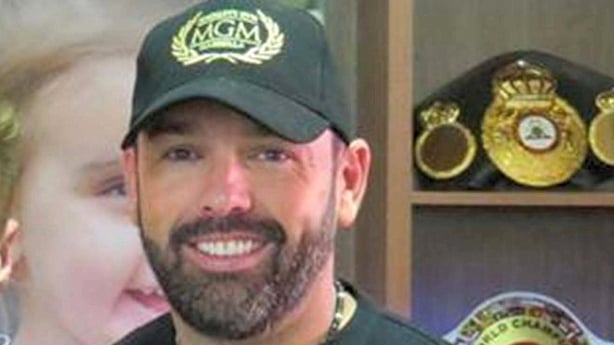 Deirdre Brady's husband Declan was also at the funeral that day wearing a dark suit and dark glasses, along with the other most senior members of the Kinahan gang, including the convicted drug dealer and gun runner Thomas 'Bomber' Kavanagh and the convicted murderer Freddie Thompson.
Unlike the other gang members, Brady was not known then to the gardaí as a senior member of the organised crime group.
He was only identified as one because of the surveillance of those who were at the funeral that day, which was also a show of strength for the Byrne organised crime group, the Dublin branch of the Kinahan gang. Thereafter, Declan Brady became known as 'Mr Nobody'.
Declan's wife Deirdre came from "a working class family". They got married in 1987 when she was 20 years old. Declan left school at 14 to work in a warehouse. He later got a HGV licence and also drove trucks for a living.
"Declan Brady lived a life of deception. He appeared to be a regular working man, but when he left home he transformed into a gangster."
The couple bought their first house in Glencarrig Drive in Firhouse, south Dublin, with a mortgage of £17,000. Deirdre's father worked in windows and glazing and gifted his daughter £10,000 to get the young newlyweds started.
The couple had three children, all now in their 20s and 30s, and lived in Firhouse for 14 years. When the gangsters' money began to roll in, they were able to move to a bigger and more luxurious house in The Park, Wolstan Abbey, in Celbridge, Co Kildare.
Deirdre was "a homemaker". She's a grandmother to seven. She didn't know about her husband's secret life involving cash, guns, travel, a gangster funeral and a mistress.
She thought he worked in the haulage business, when in reality her husband was the main logistics man and quartermaster for the Kinahan organised crime group in Ireland.
Declan Brady lived a life of deception. He appeared to be a regular working man, but when he left home he transformed into a gangster. He drove off in the morning in a maroon Jaguar in one set of clothes, before pulling into a petrol station and changing into another set of clothes.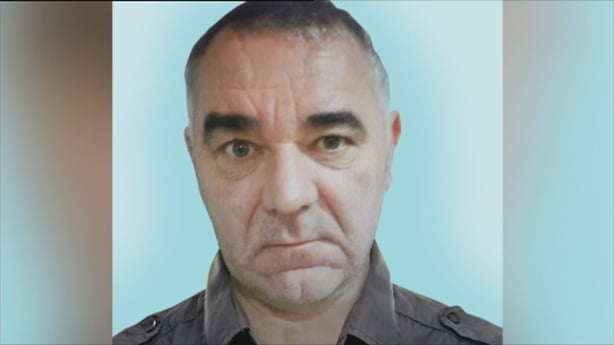 He appeared to earn his money from legitimate employment, but had over a million euro in crime cash stashed in multiple bank accounts, as well as properties in Ireland, Portugal and Spain bought with the proceeds of crime.
Brady also changed cars at the petrol station, leaving the Jaguar and getting into a Ford Transit Van to drive to the Kinahan gang's Co Dublin 'headquarters' deploying counter surveillance measures en route.
He supervised the gang's arms depot in a rented unit in the Greenogue Business Park in Rathcoole. It operated as a front and was set up to look like the Dublin branch of a legitimate UK transport company, which didn't have a branch in Ireland.
When gardaí raided the industrial unit in January 2017, they found 15 firearms, including a sub-machine gun, an assault rifle, 1,000 rounds of ammunition and four revolvers laid out on cardboard, primed, loaded and ready for use.
Since the murder of David Byrne at the Regency Hotel 11 months earlier, the Kinahan gang had shot dead ten people, including rival gang leader Gerard Hutch's brother, nephew, friend and at least three completely innocent victims in Dublin and Spain. It was the period when the gang was at its most murderous.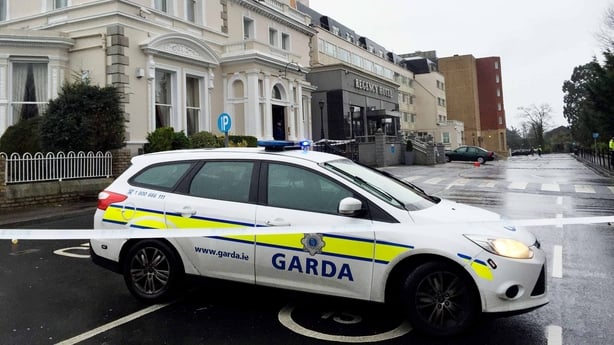 Gardaí also found a stolen forklift truck in the warehouse, as well as a van with a secret compartment, tracking devices and a machine for making false car van and truck registration plates. But the discovery of the arms depot also led to the discovery of some of the gang's drugs and money.
While Declan Brady minded the guns, he also used his brother Michael to mind the Kinahan gang's heroin at a house in Sallins Bridge in Co Kildare. Declan paid the rent.
When the gardaí raided it, they found over €1.25 million worth of heroin, €1.5 million worth of cocaine and €1,000 worth of cannabis hidden in the base of one of the beds.
They also seized a 39mm VZ 58 assault rifle and a variety of ammunition. Michael Brady was convicted of possession of heroin and is currently serving a seven-year sentence in prison.
Declan also used his wife and mistress to launder some of the Kinahan organised crime group's cash. Both women were ideal because neither had any previous convictions, nor were they known to gardaí.
They were unlikely to bring down upon themselves, Declan or the gang, the suspicions of gardaí, Customs officers, Revenue Officials, or the financial institutions' anti-money laundering departments.
"Declan Brady's secret lover was a Hungarian woman 18 years younger than him."
Deirdre Brady had no job and no declared income. She didn't go on shopping trips abroad and never travelled to Las Vegas or Dubai. She never owned or drove a car, didn't have a hoard of jewellery or handbag. She was not bedecked in designer brands like Gucci or Armani.
She had, however, eight bank accounts, four of which were joint accounts with Declan. Over three quarters of a million euro (€770,499) was laundered through these accounts.
These included a monthly payment of €3,000 to a Spanish bank account in her husband's name. She was, she said, "acting on the instructions of her husband" and "had no knowledge of the generation of funds".
Declan had bought a holiday home in the Cala D'Or complex in Majorca and between 2014 and 2016, over €138,000 (€138,048 to be exact) was sent abroad to pay for it. Deirdre only went there once for a week but insisted it wasn't a holiday; there was no electricity, she had to use candles.
Thomas 'Bomber' Kavanagh also had a holiday home in Cala D'Or. Kavanagh is, according to the gardaí, the second highest ranking figure in the Kinahan organised crime group. He is currently in custody in the UK awaiting sentencing for drugs and money laundering offences.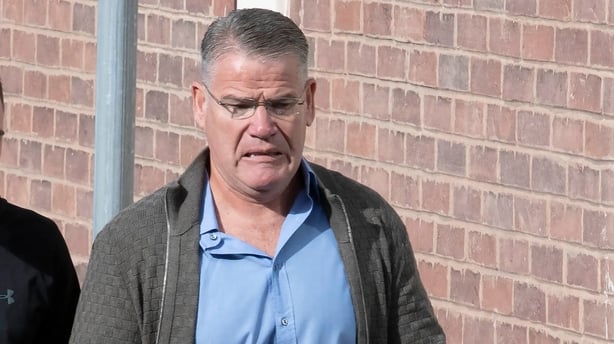 Deirdre admitted transferring another €3,000 a month in 48 lodgements over four years to Kavanagh's Spanish bank account, totalling over €140,000.
Deirdre didn't know who 'Bomber' Kavanagh was. As well as sending money to his account abroad, she also didn't know that she was also sending money to an account in Ireland, which paid the rent on the bungalow her husband had rented for his lover.
It was only when Declan Brady was caught that his wife learned that she had been "blindly maintaining a property for her husband, his mistress and their child".
The girlfriend - Erika Lukacs
Declan Brady's secret lover was a Hungarian woman 18 years younger than him.
Erika Lukacs came to Ireland in 2007 and met Declan when she was 23. She was working in a petrol station at the time. As the relationship developed, Declan put her up in 'The Dairy', a bungalow on the Rathasker Road in Naas, Co Kildare.
Erika went on to run a coffee shop in the town close the courthouse. It was popular with court staff, local journalists and gardaí. Erika no longer works outside the home. She and Declan have a four-year-old with medical needs.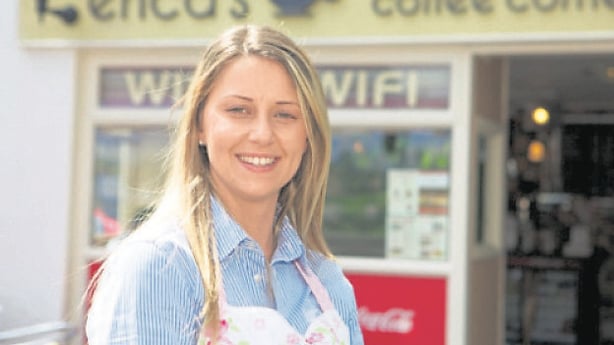 When the gardaí raided Erika's rented home in January 2017, they found cash all over the place. There was £10,000stg and €2,000 hidden in the breadbin.
Another €62,230 was in a Nike shoe box, €41,600 cash was in a bag, €29,920 was in a black laptop bag in the attic and another €135,190 in cash was hidden in a black holdall bag in the attic.
Investigators also found a bank statement in Erika's name with a balance of €88,000 and documents showing €95,000 in another account. In all, Erika had five bank accounts, including a business account and a joint account with Declan Brady.
A total of €381,319 had been lodged in the five years between 2012 and 2016. She also received child benefit of €140 a month.
Erika Lukacs filed some income tax returns and her declared income in 2016 was €34,245. She subsequently admitted laundering almost €200,000 (€196,864).
"Their home in Majorca has been repossessed by the Spanish authorities."
Declan Brady admitted laundering €418,654, while Deirdre Brady accepted she laundered €770,449, a total of over €1.3m.
The Criminal Assets Bureau sent the Bradys a tax bill on the proceeds of crime for €622,929. The couple sold the houses in Firhouse in Dublin and Celbridge in Kildare and an apartment in Tavira in Portugal.
Their home in Majorca has been repossessed by the Spanish authorities. They have paid CAB almost half a million Euro (€449,280). They still owe €173,649.
Erika Lukacs settled with CAB for €71,327. She remains in contact with Declan and continues to visit him in prison. Deirdre has a new address at The Bailey, Castlefarm, Naas, Co Kildare. She has not seen Declan since he went into custody in 2017 and has not visited him in prison.
The Kinahan gangster is serving his sentence in the B base in Mountjoy. In addition to the 11-and-a-half years he is serving for the firearms offences, Declan Brady was also sentenced yesterday to another seven years and three months for money laundering. He is not due for release until 2026 at the earliest.
Lisa O'Hara
Two other Kinahan gangsters arrested with Declan Brady on the day the gardaí discovered the gang's "arsenal of lethal weapons" also used their partners and the mothers of their children to launder money.
Jonathan Harding was arrested at gunpoint in the van with Declan Brady that morning. James Walsh was held at the reception for the front business in the industrial estate.
James Walsh's partner was Lisa O'Hara. The 33-year-old had never been in trouble before. They had a four-year-old child together, but the relationship ended following Lisa's arrest and subsequent conviction for money laundering.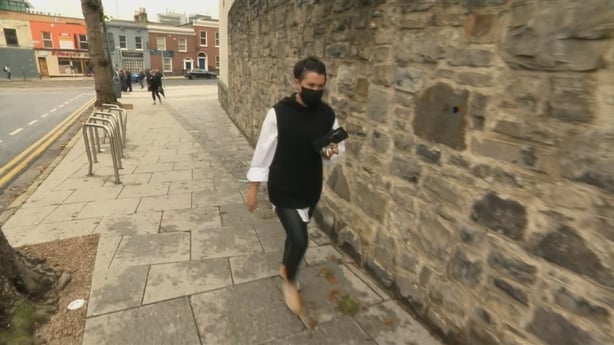 When gardaí raided the couple's home at Wheatfield Avenue in Clondalkin on 24 January 2017, they found financial documents that showed €136,000 had been lodged in various bank and credit union accounts over a three-year period.
They also found €19,000 cash in the bedroom wardrobe. Lisa knew nothing about it.
They also discovered that a €60,000 cash deposit had been paid for the house and another €62,000 had been paid in cash to a builder for renovations. Lisa always paid the builder in cash, but Walsh told gardaí he had given her the money. In all, the couple laundered over €200,000.
James Walsh is already serving an eight-year jail sentence, but the Special Criminal Court gave him an additional four years and nine months for money laundering.
Lisa O'Hara had no previous convictions. She always worked and is so highly thought of by her employers that they are keeping her on. The case will have no impact on her job.
She believed James went out to work every day, the same way as she did. She now knows that belief was "reckless".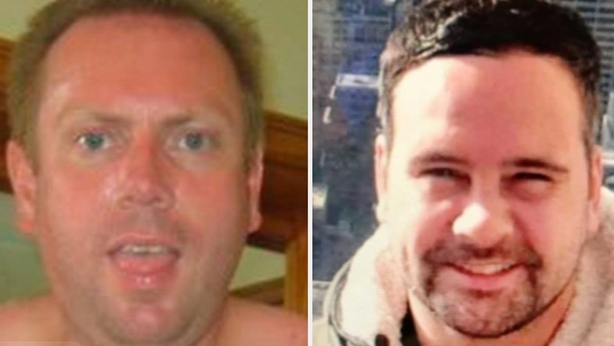 Lisa wrote a letter to the judges at the Special Criminal Court apologising, expressing remorse and admitting "she should have known better".
She now has a new partner, a job, a young child to care for and a genuine realisation of the gravity of the mistakes she has made.
"I don't see any sense or logic in jailing her in this case," said Mr Justice Tony Hunt. "No public interest can be served by incarceration."
Lisa was given a two-year suspended sentence and allowed to walk free.
"It's very important that you don't repeat the mistakes that brought you here today," the judge said to her as she was bound to the peace for two years.
"I won't," she replied.
Carol Davis
Jonathan Harding's partner also unwittingly allowed her bank accounts to be used to launder the Kinahan gang's money. Carol Davis met the gangster in 2010 and they have a daughter together. The mother-of-two also looks after her elderly father and aunt.
Carol thought Jonathan was making a good living as a mobile mechanic, but almost half a million euro over five years is a lot of money to make just fixing cars. He had no trading name and no limited company status.
Carol Davis had three accounts in her name in the EBS, the Bank of Ireland and AIB. Jonathan Harding had two accounts. Over €470,000 was lodged to the five accounts between 2012 and 2016 and over €422,000 was withdrawn, with €200,000 of the money that went through Carol's accounts being in cash.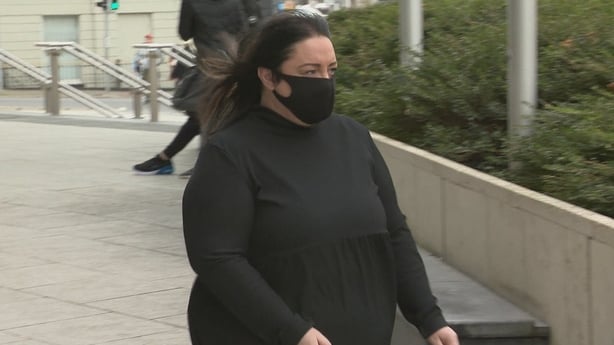 There was €40,000 spent on a mobile home, another €52,000 on airline tickets. There were at least three plane journeys every month, over 100 flights in three years.
It was never established who boarded the planes because Harding, unbeknownst to his partner, was in effect running "a travel service" for the Kinahan organised crime group.
"I didn't know anything was criminal," Carol said. "I just thought Jonathan was working away."
She also said she did not know what her partner was using the accounts for and couldn't believe it when gardaí arrested and told her. She was shocked, told them it was "a lot to take in" and had to be given medical treatment in custody.
The Special Criminal Court accepted that Carol Davis was "reckless" in giving her gangster partner access to her accounts and imposed on her a three-year suspended sentence. She avoided a stretch in prison.
Harding, who has five children and six grandchildren and is already serving a ten-year sentence over the Kinahan arms dump guns, was, however, given another six years and nine months for the money laundering. The sentence is to run concurrently.
Catherine Dawson
Another money launderer, Thomas Rooney, pleaded guilty earlier this month, eight months after his former partner, Catherine Dawson, a healthcare worker, was sentenced for the same crime.
Catherine had no idea of what she had got herself into and no understanding of the operations of the international organised crime group she was working for.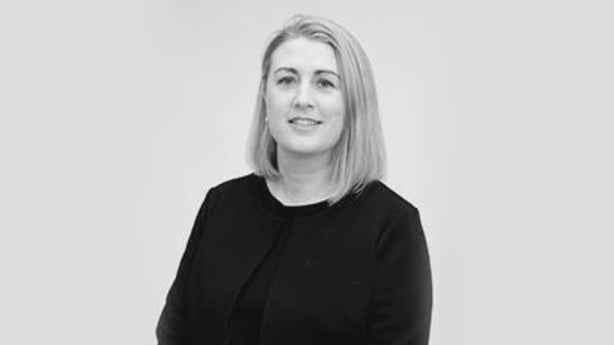 Rooney was caught with a blue Nike bag containing €289,770 and Stg£65,025 in May of last year. The 41- year-old from Bettystown in Co Meath and his partner, a healthcare worker in a company car, were arrested along with Jason Reed.
Reed, like Declan Brady, was not previously known to the gardaí. He said he worked as a plasterer. He also volunteered on soup runs and helped feed the homeless.
He turned out to be a senior figure in organised crime entrusted with hundreds of thousands in criminal cash.
The joke among law enforcement officers was that if Brady was 'Mr Nobody', Reed was 'Mr Knorrbody'. (As in Knorr soup because of his voluntary work!)
Jason Reed had no source of income and had not paid PRSI since 2008. However, when gardaí raided his home in Dunshaughlin, Co Meath they found a range of Rolex and other high end watches and over €30,000 in cash. He had also spent over €17,000 on a mobile home.
The father-of-three drove a specially modified Volkswagen Passat with a secret compartment behind the back seats. It enabled him to move the crime cash and other contraband undetected. The compartment could only be accessed with a fob.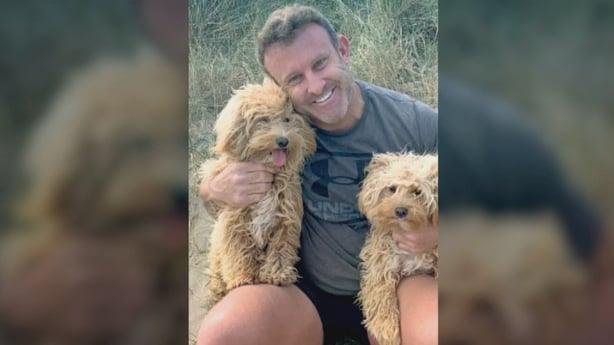 Reed had another hidden compartment in his bedroom locker and used an encrypted Aquarius phone, which is favoured by criminals to communicate in secret.
On the night Jason Reed, Thomas Rooney and Catherine Dawson were arrested, they were involved in an operation run by Thomas Maher, the Irish-born criminal gang facilitator and fixer who worked for several organised crime groups including the Kinahan gang.
Originally from Clara in Co Offaly, Maher is currently serving a 14-year sentence in the UK for organising the delivery of at least 21kg of cocaine from the Netherlands to Ireland and arranging, in return, the movement of almost €1m out of Ireland.
This was the money Reed, Rooney and his partner and mother of his child, Catherine Dawson, were caught with.
Catherine Dawson was a highly respected community health worker with high level qualifications in dementia and care for the elderly.
"Deirdre Brady, Erika Lukacs, Lisa O'Hara, Carol Davis and Catherine Dawson didn't know they had something in common until they were all convicted for gangland crimes."
The criminals used her because she had no previous convictions and because her job and the company car she drove enabled her to travel around for legitimate reasons through garda checkpoints during the pandemic without raising suspicions.
Dawson didn't know who she was laundering the money for and, like the other women, she acted out of "misguided trust and a favour to another person".
However, the decision cost her dear, like it did the other women. She lost her home, her livelihood, her relationship and her reputation and to some extent her good health.
She also received a criminal conviction at the Special Criminal Court but like Carol Davis, a three-year suspended sentence meant she didn't have to go to jail.
The men go to jail, the women walk free
The Bradys and Erika Lukacs were sentenced yesterday, the last day of the court term before the summer break.
They were among six people in court for Kinahan gang-related criminal activity, five for money laundering, one for helping the gang in its attempt on the life of rival Hutch gangster James 'Mago' Gately, for which the gang brought in to Ireland the Estonian hitman Imre Arakas.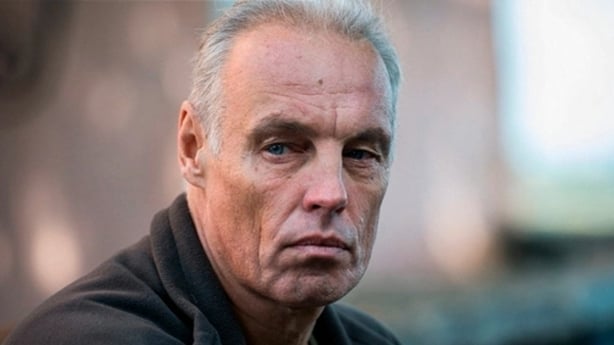 David Duffy from Greenfort Lawns in Clondalkin in Dublin booked Arakas' flights, sourced a car, helped clean it of fingerprints, had SIM cards for the burner phones, sourced tracker devices and was in "frequent" contact with the director of the operation.
The 33-year-old was jailed for five years for his role in the attempted murder, the third man to be taken to prison yesterday.
The three women walked out of the Special Criminal Court, which is unusual in cases involving money laundering. It was clear, however, that the judges had mixed justice with mercy.
Deirdre Brady watched nervously from the body of the court as Declan Brady was sent back to prison to serve a longer sentence. She and her family wept with relief when she was given a three-year suspended sentence, as was Erika Lukacs.
"All five women are now convicted criminals. None of them, however, asked before they were caught where all the money that enriched their lives had come from."
Mr Justice Tony Hunt accepted that neither of the women were involved with the Kinahan gang, that they didn't know where the money had come from and would not have been before the court but for their relationships with Declan Brady.
However, he also said they should have known or suspected the "disconnect" between what Brady appeared to work at and the large sums of money both he and they had access to.
The court took into account that Erika was caring for their child while Declan remains in prison, deciding that to jail the mother "would be harsh and disproportionate".
The three judges also decided not to jail Deirdre Brady, but told her she should understand "it's a very close run thing". The relieved mother of three replied: "Thank you."
Deirdre Brady, Erika Lukacs, Lisa O'Hara, Carol Davis and Catherine Dawson don't know one another and didn't know they had something in common until they were all convicted for gangland crimes at the Special Criminal Court.
It wasn't until they were arrested by the Garda Drugs and Organised Crime Bureau, the specialist Garda unit investigating drugs and organised crime at the highest levels, that they discovered they had all played a vital role in supporting international criminal gangs by helping to launder the proceeds of the gangs' crimes.
All five women are now convicted criminals. None of them, however, asked before they were caught where all the money that enriched their lives had come from. When they found themselves standing before three judges pleading for leniency, all agreed that in not asking they had been careless and reckless.
All five women, however, were given a chance by the Special Criminal Court. They were allowed walk free with suspended sentences.
Their husbands and partners and - in all but one case now former partners - were all Kinahan connected gangsters and are still in prison.
They will all live with the consequences of their actions for the rest of their lives, while Daniel Kinahan remains free in Dubai.