Today marks 70 years since global leaders first signed a pact to protect the rights of refugees.
The Refugee Convention was signed on 28 July 1951, as the world reflected on the scale of two world wars, that saw millions displaced from their homes across Europe and beyond.
It sets out the standards of treatment for those seeking refuge from war and persecution, stating no person should be returned to a country if they face a serious threat to their life or freedom.
The former Secretary General of the United Nations, Ban Ki Moon, who had to flee his own home as a child during the Korean War, this week urged wealthy states including the UK, Denmark and Australia to rethink what he called their "punitive approach" when it comes to offering refugee protection.
Writing in Time magazine, he warned that some refugees were being forcibly returned into situations of uncertainty, because of what he called "fear and self-interest" by some "populist, nationalist and sometimes openly racist politicians", who he claimed were acting for electoral gain.
For 70 years, the Refugee Convention has ensured that seeking asylum remains a fundamental human right. pic.twitter.com/cOnJpUVwQd

— UNHCR, the UN Refugee Agency (@Refugees) July 28, 2021
"Thanks to the Convention, millions of lives have been saved," Filippo Grandi, the UN High Commissioner for Refugees said today.
But 70 years on from the signing of the Refugee Convention, he said some governments were trying to disregard or circumvent it.
"It is crucial that the international community defends its principles," he said, expressing alarm about expulsions and pushbacks of refugees and asylum seekers from land and sea borders.
The 70th anniversary of the @UN #Refugee Convention should be a moment to reassert the principles of solidarity and justice for millions of displaced people worldwide.

Ban Ki-moon urges wealthy states inc. UK, Denmark & Australia to rethink their current punitive approach. https://t.co/GojuzqHlE0 pic.twitter.com/qdBSkmp12E

— The Elders (@TheElders) July 27, 2021
At least 44,230 people have arrived in Europe via the Mediterranean by land and sea so far this year, according to data from the UNHCR.
The International Organisation for Migration (IOM) said that the number of people who have died trying to cross the Mediterranean nearly doubled in the first half of this year, compared to the same period last year.
At least 57 migrants were reported drowned on Monday when their boat sank off the coast of Libya.
The IOM is now calling for state-led search and rescue capabilities to monitor the dangerous sea crossing.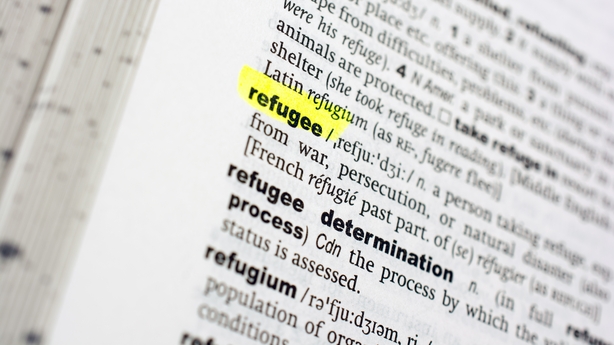 Mr Grandi said the treaty was a crucial component of international human rights law and that it remained as relevant now as it was when it was first drafted.
"It remains applicable in the context of contemporary and unprecedented challenges and emergencies – such as the Covid-19 pandemic," he said.
There had been initial hopes that Covid-19 restrictions might have limited the scale of global displacements, but instead the number of refugees and internally displaced people has continued to rise.
The number of people forced to flee their homes due to conflict, persecution and human rights abuses doubled in the past decade to over 82 million at the end of last year, according to the UN Refugee Agency, which reported almost half of that number are children.
It says nearly 70% of those affected are from just five countries - Syria, Venezuela, Afghanistan, South Sudan and Myanmar.
The European Union is now considering a package of aid for Afghanistan and its neighbours, to help it limit the flow of refugees, as intense fighting between government forces and the Taliban escalates.
The ongoing withdrawal of international troops has strengthened the Taliban's hold, and it could retake large parts of the country, causing large numbers of people to flee their homes.