This evening 1,000 people who recently received Irish citizenship logged in to attend a virtual celebration, which was live-streamed from Croke Park.
Citizenship ceremonies were suspended as a result of the pandemic, and in January 2021 a temporary system was put in place to allow citizenship applicants to complete the process by signing a statutory declaration of loyalty instead.
Since then, more than 4,400 people have received their certificates of naturalisation.
This evening's event was the second such virtual celebration welcoming these new Irish citizens, and it was hosted by Minister for Justice Heather Humphreys and Minister of State for Law Reform, Youth Justice and Immigration James Browne.
Zak Moradi was among those who would be logging on.
The 30-year-old, who is of Iranian Kurdish heritage, was born in a refugee camp in Iraq, a place he describes as "no-man's land," and moved to Carrick-on-Shannon in Co Leitrim with his family as programme refugees when he was 11.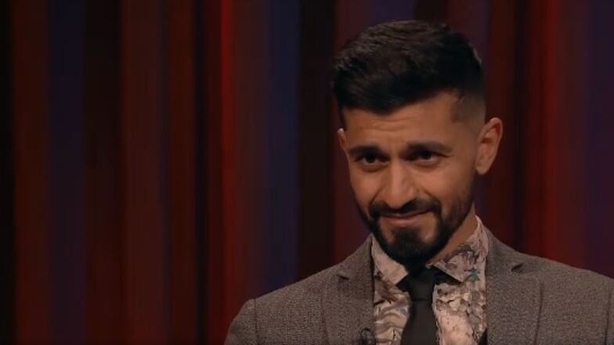 His family has since moved to Tallaght, but he still plays for the Leitrim senior hurling team.
Holding his letter of naturalisation, he said, "this document means everything to me, it says where I belong".
His newly achieved Irish citizenship opens the door to getting his first ever passport.
"This is my country; I never held any other passport, so Ireland is my country... I am here a long time now and it's great to be Irish and it's great to be Kurdish."
Zak Moradi was part of the winning Leitrim team who scooped the Lory Meagher Cup in June 2019 in Croke Park.
'It's one of the proudest days of my life' – Iraqi-born Zak Moradi on winning the Lory Meagher Cup with @LeitrimGAA pic.twitter.com/CdO3IJI9RX

— RTÉ News (@rtenews) June 23, 2019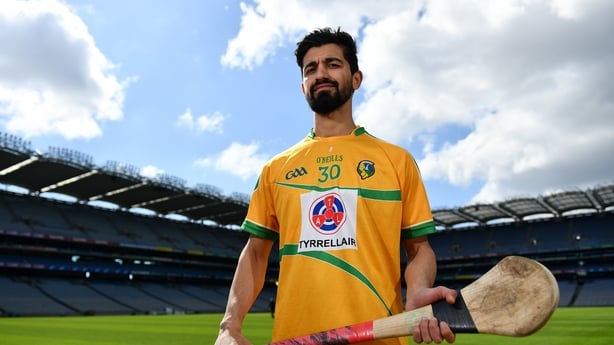 In May he launched the team's 2021 fixture's jersey which displays the words 'No to Racism', after the team partnered with Migrants Rights Centre Ireland.
The senior hurler has also spoken about his experiences in Ireland in two documentaries, New Gaels and Becoming Irish.
"I'm just very proud for me and my family and for all the refugees and others who have contributed to Irish society, because that's what makes a country great, it's where we all belong," he said.
??Tonight is a special day for so many people who have received their Irish Citizenship??

In our virtual celebration tonight we will feature @ZakmoradiGAA and harpist Lucyna Edgar ?? who met with Minister @JamesBrowneTD this morning

?? LIVE on social at 7pm #IrishCitizen2021 pic.twitter.com/5VBoOnhR1v

— Department of Justice (@DeptJusticeIRL) July 27, 2021
Today Zak Moradi met James Browne, alongside another recent Irish Citizenship recipient who was involved in this evening's ceremony, Lucyna Edgar, who is originally from Poland.
"I never expected that I would live in Ireland," Ms Edgar said. "I met my husband in Germany... but because my husband is from here, he wanted to come back home and I of course joined him.
"I am delighted that I made the move, I absolutely love living here, this is my home," she said.
After speaking to RTÉ News, Ms Edgar was off to Croke Park to record a performance playing the harp for this evening's ceremony.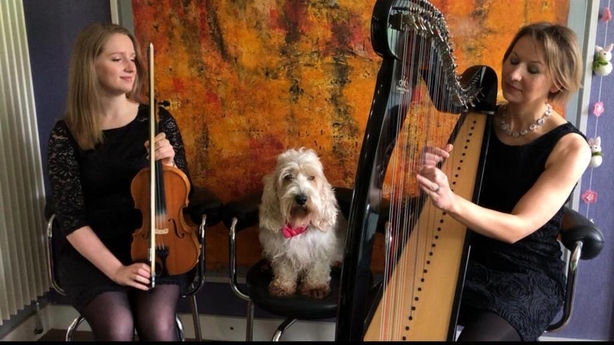 She spoke of feeling fully immersed in Irish culture, and of her love of Irish music.
"I started playing the harp when I moved here about 12 years ago or so. My daughter was playing the fiddle... I wanted to play an instrument that I could play with her together, that we could play traditional music together.
"I thought about the flute but then I thought no, the harp, I love the sound of it, I love the feel of it and now I am the proud owner of two harps, I absolutely love them."
Ms Edgar lives in Belfast with her husband Joe, their 23-year-old daughter Hannalie, and their dog Conan, and she is overjoyed at becoming an Irish citizen.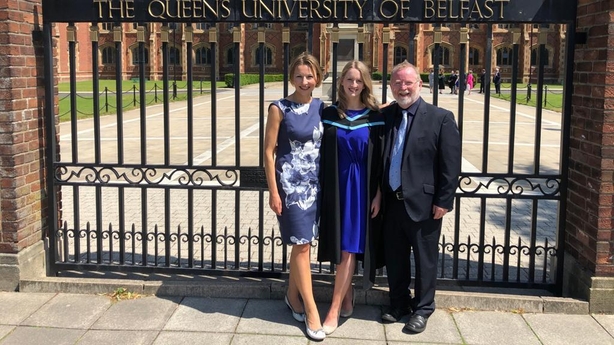 "When the certificate arrived in the post I was absolutely thrilled. When I opened the envelope and I read the letter I felt very emotional, the letter was so warm and personal, and it made me feel very valued and appreciated. It made me feel like it was written just to me, not to another bunch of people," Ms Edgar said.
She was also very much looking forward to logging on for the ceremony this evening.
"I already have a beautiful green top set aside. I will be sitting against an orange background to give it that Irish feel," she said.
"I am so happy, I am thrilled, I am so proud. I said to the minister earlier that last night I felt like I was getting married today, I am just over the moon."
The ceremony got under way at 7pm and was live-streamed by the Department of Justice on Facebook, Twitter and YouTube.