The first day of the new regulations on international travel has seen both an increase in the number of people passing through Dublin Airport and a change in the profile of passengers travelling.
More families were in evidence as some took advantage to get away for a break or travel for family reasons.
Others were coming to Ireland to reconnect with a place they have come to love.
Shortly after 6am the Aer Lingus flight from Boston brought a couple from Maine who were back for their 19th trip to Ireland. Professors Kim and Leon Raikes were on their way to Tullycross in Galway.
This was their first visit in two years and they said they were very excited to be returning to a place that now feels like home.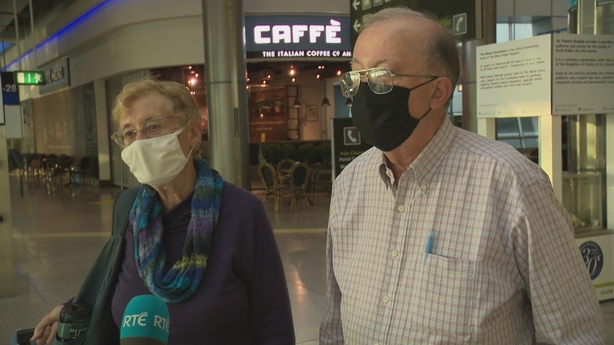 "We're just delighted to be back. We are on our way to the West right now, we hope to get on a bus and spend a night at Shannon, rent a car and then we'll drive to Tullycross, Co Galway, stay there for 10 days and we'll feel like we came home."
On a flight from Chicago Carmel Diamond, an Irish woman living in the United States had a more sombre reason to come home. Her mother died in July last year and the family delayed the funeral until she could return.
Her mother was cremated last year and Carmel watched that ceremony online which she says was very difficult. A funeral service where she will be able to mourn with her family is to be held on Saturday.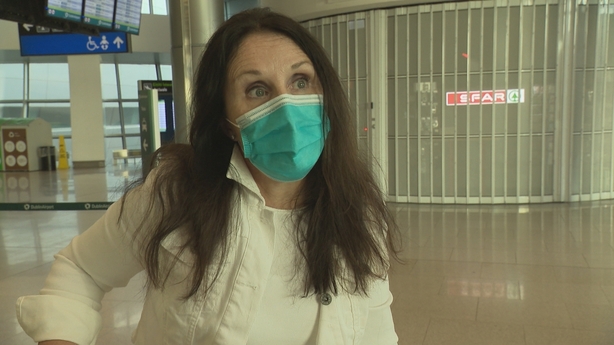 She said: "It's a bit of a sad situation but I'm glad to be here all the same."
There were also US citizens living in Ireland returning from a trip home to see family. Daniel Williams said it had been his first time to see his family in almost two years.
"It was great, got to see my family, got to see some friends, a great trip."
He normally travels to the US twice a year and relatives would come to Ireland to see him once a year so it had been unusual to go such a long time without seeing them. He said the travel arrangements had been efficient and had felt safe.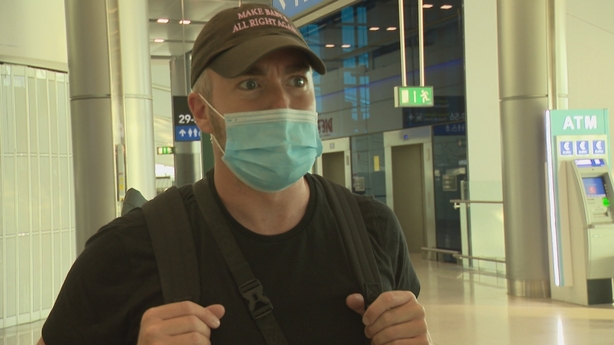 In the departures area one excited family from Dublin were heading off to Spain saying they "can't wait for the family holiday". They had their PCR tests and were flying to Alicante. With just one dose of vaccine administered so far the parents and their children will all need to get tested before returning home.
Nico and Mariana were also very happy to be heading off. They live in Cork and were travelling to Italy to bring their daughter Zoe home to see relatives for the first time. She was born during the pandemic and they were looking forward to showing her off to family.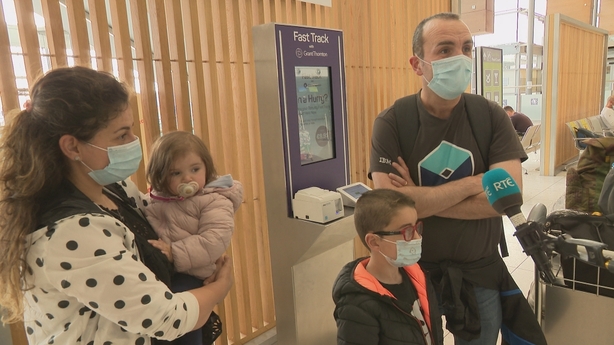 They normally travel home every year, but it is two and half years since their last visit, a significant amount of time in the lifetime of their son Corado.