The daily coronavirus cases reported in the UK went past 50,000 yesterday - the highest number there since mid-January and one of the highest rates of infection in the world.
Between Wednesday, Thursday and Friday, almost 140,000 people were infected - about the same number who are expected to attend the British Grand Prix at Silverstone tomorrow.
And on Monday, the last legal restrictions introduced to combat the spread of Covid-19 will be lifted. Nightclubs open, pints at the bar, sports venues back to normal, no mask wearing laws. Just as the virus is rampant again.
How can these things be reconciled?
The British government argues that the widespread vaccination programme has changed the calculus, breaking the link between infection, hospitalisations and deaths.
This wave, they argue, will not be like other waves. Some public health professionals, both in the UK and around the world, think otherwise.
The former secretary of Australia's Department of Health Professor Stephen Duckett said: "There is no reputable public health adviser of any kind who would recommend opening up at a time when the virus is spreading rapidly. It just defies any logic, any science of any kind."
Epidemiologist at Harvard's Chan school of public health, William Hanage, said of the British move: "The decision, and the way it has been presented, repeats a pattern of foolishly promising an outcome when dealing with a highly infectious agent."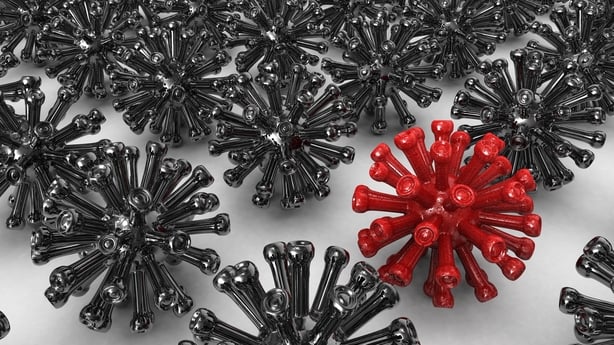 What bothers international observers is the potential for vaccine escape - the development of a new variant of the coronavirus that could evade the vaccines and restart the vicious cycle of infections, hospitalisations and deaths.
The combination of a high number of vaccinated people, and a vary rapidly spreading variant - like Alpha and Delta - is more likely to create the conditions for a new variant to emerge, say those who study viruses.
One of those experts, Professor Christina Pagel of University College London, worries that one may have emerged already, but has not been picked up yet.
This is partly because the upsurge in cases is putting pressure on testing and genome sequencing laboratories, making it harder to find an emerging variant.
But also because it is hard to spot anyway: the Alpha variant took three months to discover.
Just because you are fully vaccinated doesn't make you invincible, in the same way that people wearing bullet-proof vests can still be shot dead.
Prof Pagel is particularly concerned about the North East of England, where 2.6% of the population is now estimated by the Office for National Statistics to be infected - a much higher rate than elsewhere in England. And cases are 28 times higher than they were on the first of June.
Although the impact of the vaccines has been considerable, both in terms of reduced hospitalisations and reduced deaths - they are clearly not a magic solution to the Covid-19 problem.
So far, 257 people have died with the Delta virus in England - and 163 of these had received at least one dose of a vaccine. The biggest group of fatalities - 116 - were people aged over 50 who were fully vaccinated, having received two doses of the vaccine.
A study by Public Health England using data from 1 February to 21 June - the latest date for comparable data - showed that the second biggest group for fatalities comprised unvaccinated over 50s with 71 deaths.
Just because you are fully vaccinated doesn't make you invincible, in the same way that people wearing bullet-proof vests can still be shot dead.
Don't get me wrong, vaccines work, and work well. But none of them claim to be 100% proof against the virus - about 70% to 80% seems to be the range.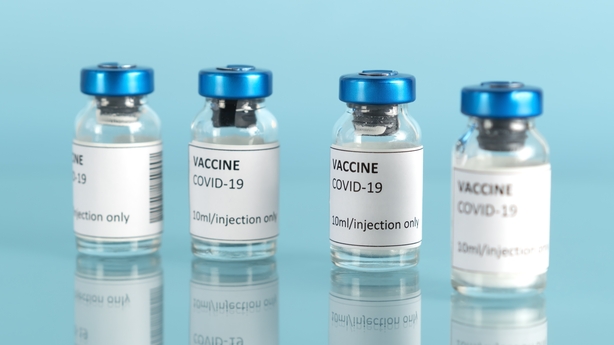 That's really good for any vaccine. But there is still that 20%-30% gap where it will not stop infection.
So the bigger the proportion of the population that is fully vaccinated (just over two thirds in the UK now, 60% in Ireland as of yesterday afternoon), the more people we are going to see who will contract the virus - and die from it - even though they are fully vaccinated.
But this number will be far, far lower than it would have been without the vaccines.
Those 257 deaths with the Delta virus in England is just 0.2% of the total number of those infected with the disease. But it is still a numbers game, and the more infections there are, the more deaths will rise, and the more long-term social and economic costs will increase.
As reported here previously, the number of infections in Britain is expected to hit 100,000 a day by August.
But it could happen sooner, and the peak of infections could go on longer, putting more pressure on the health service and testing capacity (which is already reporting slower turnaround times).
It is all very well talking, as the British government does, of an "exit wave" between now and September – but the brutal reality is that more infections means more Long Covid cases and more ruined lives.
It is against that sobering thought that England prepares to move to step four of its unlocking plan on Monday. This is the day when all remaining legal restrictions on movement and activity imposed to counteract the coronavirus pandemic are lifted.
But this day - which government-inspired communications once referred to as "Freedom Day" - is also accompanied by a mixed and confusing set of messages.
Politically, the British government wants to call an end to the pandemic lockdowns - but for medical, scientific and prudential reasons it cannot do so.
As a result, it is now asking people to keep on doing what it has been requiring them to do since the start of the year, summarised as "hands, face, space".
Into this uncertainty, some local authority leaders, like the mayors of London and Manchester, are taking their own initiatives, making mask wearing mandatory on public transport that is under their control.
But while in London that means most forms of transport, including taxis, in Manchester, the mayor only has control of the tram service.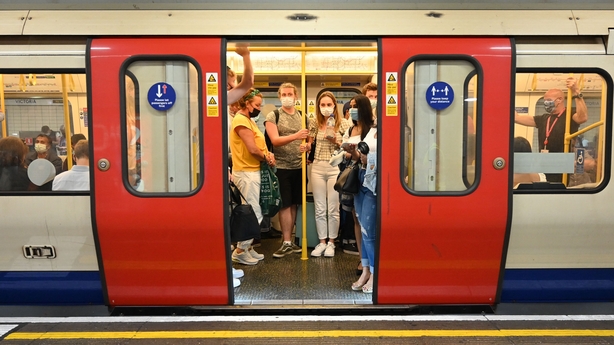 In some other towns, they can only mandate mask wearing in bus stations, but not on the buses that serve them. Without legal powers of enforcement, transport unions fear their members will be assaulted by anti-mask members of the public if they try to enforce company edicts on mask wearing.
One union predicts a rash of members walking off the job on Monday if faced with abusive customers.
While the big supermarket chains are going to continue to "recommend" face-mask wearing for staff and customers, it remains to be seen how the smaller shops (without security staff or lawyers on tap) will behave.
The Houses of Parliament at Westminster will continue to require staff to wear masks, but they will be optional for MPs (this is not going down well with the staff).
The House of Commons authorities stress they are not returning to "business as usual" next week, when the final four sitting days before the summer recess take place; remote participation in debates and proxy voting arrangements will continue.
Others - including some industry groups - complain about the "Pingdemic", the increase in "pings" from the UK Covid tracker App, which has sent half a million people into isolation because they have come into bluetooth range of someone with the virus.
The hard pressed hospitality sector thinks one in five staff is now in isolation after being pinged, and fears it could reach one in three soon.
The Office for National Statistics published some indicators that give a snapshot of how locked down (or not) the economy and society here is.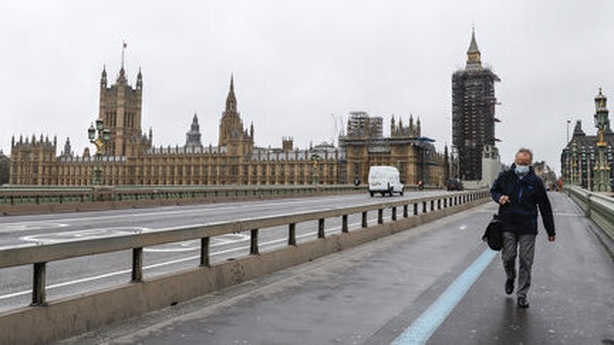 The number of flights departing Britain has gone up by 9% compared with the week before - to a daily average of 2,307. This is about one third of the level seen in the same week in 2019.
The volume of all motor vehicle traffic on Monday, 12 July was at 93% of the level seen on the Monday of the first week in February 2020.
This is a four percentage point decrease from a week ago and the largest week-on-week decrease seen since the Spring Bank Holiday on Monday, 31 May, 2021.
In June, monthly credit and debit card spending decreased by four percentage points compared with May, to 95% of its February 2020 average level.
Figures from the 'Open Table' restaurant booking app were down 2% week on week. They were still 117% of its 2019 equivalent figures (this is probably due to the more widespread use of the app and the requirement to book tables in advance).
Another report from Public Health England has put numbers on something else people have long suspected – alcohol abuse soared during the pandemic.
In the week to 10 July 2021, overall retail footfall in the UK was at 74% of the level seen in the equivalent week of 2019; footfall at retail parks continued to be much higher than at shopping centres and high streets relative to their 2019 levels .
Currently trading UK businesses reported that 11% of their workforce have moved from furlough or fully home-working to a hybrid model of working, ie; spending at least some of their time at their usual place of work, in the last two weeks.
The proportion of working adults in Britain who, in the past seven days, worked exclusively from home slightly decreased by three percentage points from the previous week to 23%.
Meanwhile 60% of the workforce travelled to work in the past week, 23% worked from home, 17% "neither travelled to work nor worked from home".
In the week ending 11 July 2021, average counts of traffic camera activity for nearly all vehicle types and pedestrians in London and the North East of England were above their pre-lockdown levels (back in March, 2020). Pedestrians and cyclists in London were highest, at 125% of their pre-Covid level.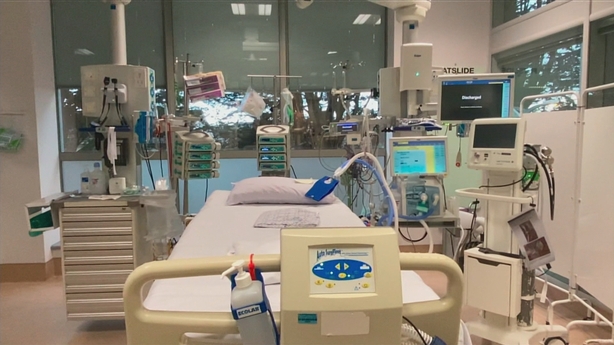 Long Covid issues
Medical journal The Lancet yesterday published research on 80,383 cases of people hospitalised in the UK with Covid during the first six months of the pandemic, of whom 31% died.
Of the survivors, 43% had at least one complication as a result of their infection, the most common being "acute kidney injury". This is a level of complications the authors describe as "high".
This has ongoing implications for the individuals concerned, but also for the healthcare system.
In the case of acute kidney injury, it is known to be associated with "increased risk of long-term morbidity, dialysis requirement and cardiovascular illness".
There is also the need to weigh the cost of young, economically active people suffering long-term effects from Covid, not just on their quality of life, but on their economic output.
The Lancet authors have this advice to the politicians: "Policy-makers need to consider not just mortality when making decisions around easing population-level interventions designed to limit spread, but also the risk of both short-term and long-term complications for those who survive Covid-19.
"Policy makers and healthcare planners should anticipate that large amounts of health and social care resources will be required to support those who survive Covid-19. This includes adequate provision of staffing and equipment."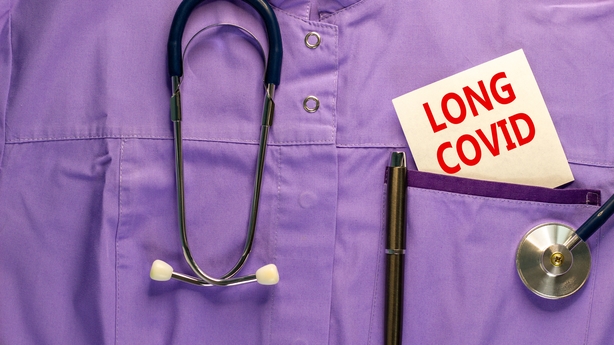 It is all very well talking - as the British government does - of an "exit wave" between now and September. But the brutal reality is that more infections means more Long Covid cases, and more ruined lives.
Meanwhile, another report from Public Health England has put numbers on something else people have long suspected - alcohol abuse soared during the pandemic.
PHE found there was a shocking 21% increase in deaths from alcoholic liver disease in 2020. The previous year it had increased by 2.9%. It is now the second leading cause of premature death among working age people in England
Although England's pubs and clubs were closed for 31 weeks during the pandemic, alcohol sales on which tax was paid remained consistent with pre-pandemic levels, so people were drinking at home (supermarkets and off-licences recorded a 24.4% increase in alcohol sales - 12.6 million extra litres of alcohol).
Those who had been the heaviest drinkers before lockdown bought even more during lockdown, about 14% more. The top 20% of drinkers guzzled an extra 5.3 million litres at home.
In all, 6,983 people died of alcohol-specific causes in 2020, one fifth higher than the year before.
It is more of the hidden human damage of Covid-19.