At the end of June, NPHET outlined a series of possible scenarios for Ireland's fourth wave.
The most pessimistic predicted 1,000 cases a day by the end of July.
On Thursday, two weeks ahead of schedule, we hit that target. Yesterday, cases hit almost 1,200.
The surge caused by the Delta variant is well under way.
Ireland is entering a new phase of the pandemic involving dramatically rising cases but with the buttress of vaccinations.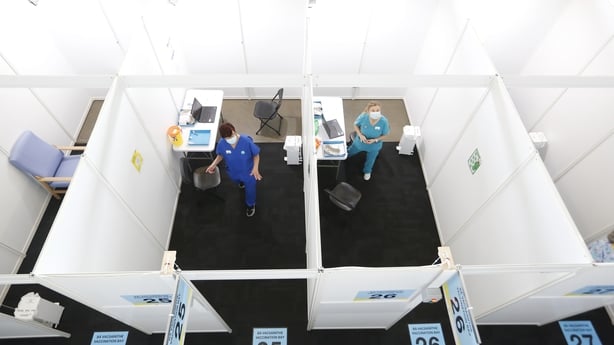 So far, 60% of the adult population have been fully vaccinated while 75% have been partially vaccinated. The risk now is centred on younger unvaccinated people.
And while public health experts and senior Government members have been repeating the line that the link between cases and serious illness has been considerably weakened, it's not yet clear how many could end up in ICU and how many deaths may eventually be linked to Covid.
But two messages have been repeatedly affirmed by Government over the past few days - the warnings on personal responsibility as well as confirmation that indoor dining is still going ahead.
The pandemic is 'not over'
Taoiseach Micheál Martin has urged everyone to take personal responsibility and to use their own judgement.
With cases highest among young people, Tánaiste Leo Varadkar delivered a stark warning in the Dáil on Thursday when he said the pandemic was not over.
"We are heading into a difficult couple of weeks when the number of cases will soar and those of hospitalisations, ICU admissions and deaths will increase, sadly.
"People who are unvaccinated are more at risk in the next few weeks than at any point since this pandemic began, and we need to get that message across to people."
This was echoed by HSE chief executive Paul Reid who called young people "the new vulnerable" adding that the "concern is not just about hospitalisations, the concern particularly for younger people is Long Covid".
In the Seanad yesterday, Minister for Health Stephen Donnelly said he believed that providing indoor dining mainly for vaccinated people was the "safe approach" and that the country should not give way to calls "to open hospitality fully".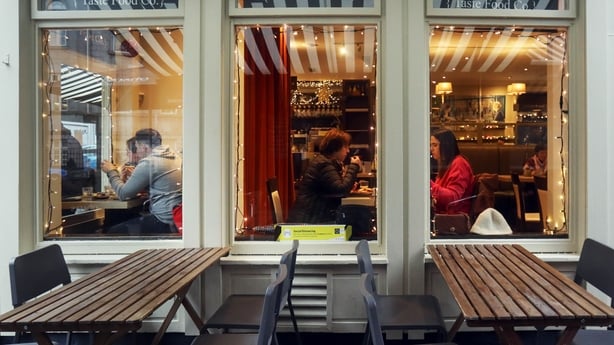 He said the new legislation will see thousands of men and women get back to work safely.
Against this backdrop, the Government has committed to reopening indoor dining by 26 July - three weeks later than originally planned.
On the worst of the four trajectories
Yesterday, the legislation to facilitate this new system passed through the Seanad and it has been sent to President Michael D Higgins for consideration.
Officials from three Government departments are now working on the regulations to provide the legal basis for the new regime. This will be brought in by the Minister for Health.
Most Opposition parties voted against the legislation because they said it was discriminatory. Many have also called for more emphasis on antigen testing and ventilation to provide for safer indoor dining.
As to whether the current surge might cause a reversal, one Government insider said that was unlikely right now.
"But who knows, a couple of days of sobering numbers might make people re-examine but I don't think so."
Another adviser said that while it was unfortunate that Ireland is on the worst of the four trajectories outlined by NPHET, it was notable that the advice was that indoor dining could go ahead under that projection.
"There is no plan to reconsider, NPHET is not meeting, it is going ahead."
The expectation is for cases to rise sharply over the next few weeks before the scale of vaccinations causes them to fall again.
So while Government and Opposition politicians prepare to pack up for holidays, the hope is for no emergency meetings in August to reverse any of the reopening so far.