Two sisters from Co Cavan say the pandemic has given them the opportunity to realise a dream - by opening the county's first zero waste shop.
Maeve and Bláithín McCormick are the duo behind The EcoShack in Cavan town.
The shop opened last month, but the business has been several years in the making.
Maeve, 37, moved back to Cavan from Dublin in 2018 with the intention of living a zero waste life.
She explained: "I first heard about the zero waste lifestyle four years ago. The first thing I thought was it looked expensive, impossible, and that I couldn't do it.
"I saw a couple of articles that pointed out that zero waste is an aim and that the end game is to have as little waste as possible. I started reducing the plastic I was using. I read a couple of articles about it, and I just started working hard on it and changing my lifestyle."
Maeve admits she initially "struggled to keep to her zero waste ideals", as it required visits to multiple different shops and deliveries from zero waste stores in Dublin to keep her plastic consumption at a minimum.
Meanwhile, Bláithín, 31, was at a crossroads in her career.
She said: "I was working as a receptionist in Dublin. Covid hit, and I lost my job after a month. Maeve and I have been dreaming for years of opening a zero waste store. We have an Excel spreadsheet that's about five years old with possible names and ideas on it! But while we had been planning this for years, we never had the guts or time to do it."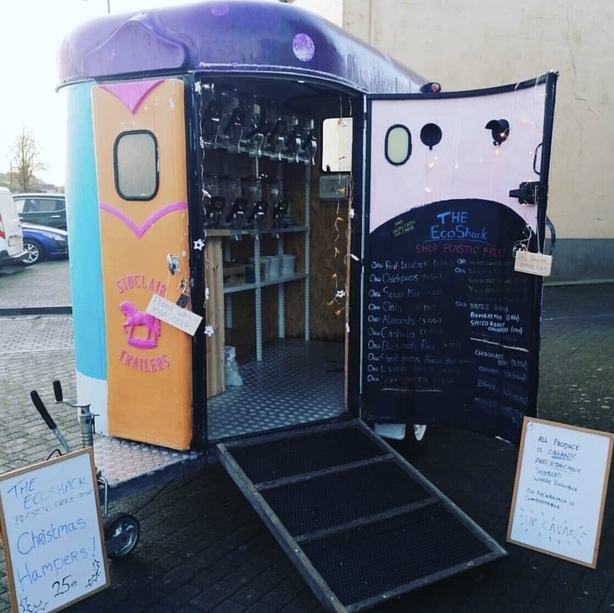 The pair originally launched the business from a small horsebox last summer, but lockdown restrictions halted their plans.
After realising there was a market for zero waste products, the sisters decided a shop would be their next move. The pair eventually hope to create a zero waste network between businesses in Cavan town.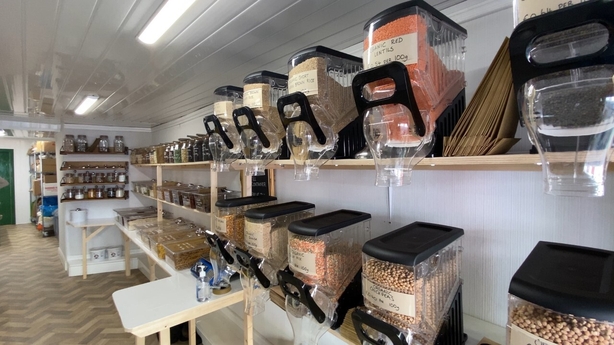 Bláithín said: "We have been blown away by the reaction in Cavan. It's so much more ready for it than we thought. I think Covid has given regular people a chance to think about what they're doing and they've become more aware of climate change and they want to make a change.
"This is the best thing that has happened to me. I'm in my dream job."