Ask the Sixth Class girls at Our Lady of Lourdes school in Limerick's Rosbrien what their best memory of primary school will be and their eyes light up.
"The little chicks" they say, in unison and without hesitation. They explain how in third class "as a surprise for being good" their teacher brought a hatchery in. They waited and watched as the eggs cracked open and little chicks emerged.
"We had them for three weeks," they tell me with delight, "and we got to hold them and play with them."
For these pupils this week has been a special one. Their primary school graduation ceremony was last Friday.
Since then, they've dispensed with their uniforms and swapped formal classes for other tasks; helping out with the younger pupils, and helping teachers to pack and reorganise class materials before the school closes for summer.
These special responsibilities have been carefully planned, as a mark of their new maturity, as they begin their transition from primary to second level.
In September the girls will begin their second-level education at the nearby "comp" - to the uninitiated that's the Crescent College Comprehensive. They tell RTÉ News that they are "happy and nervous".
Their teachers and school principal are happy and nervous for them too. They know that these children, like many others, have suffered and lost out over the past 18 months, as a result of the lengthy school closures, and also because some have missed important therapies and other supports too.
They are taking this big step now, far less prepared than they would otherwise be.
"We are heartened and encouraged [that they are moving on]," says principal Peter Jennings, "but we are afraid for them too."
"Of course the children have lost out. They thrive and flourish with the face-to-face interaction with their teachers in school, with their friends, in a structured, guided and supported environment. When you're at home, and maybe with just one device for a family of three or four, of course it was very difficult. We did our best to mitigate against that, but it has left a deficit."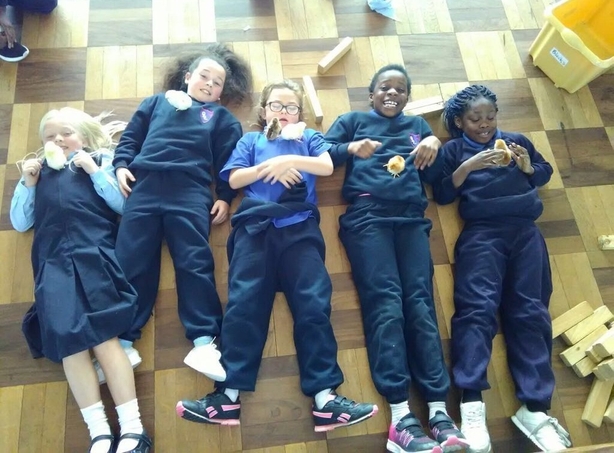 Ruth Bourke is Coordinator of the Curriculum Development Unit at nearby Mary Immaculate College. She has spent the past few years working on projects involving local disadvantaged schools including Our Lady of Lourdes. Ruth says the past 18 months have had a variety of impacts on the lives of children such as these.
"School is a very important place for them in terms of their academic development, but also their social emotional and physical development. It's a place of vibrancy and fun, and it also provides access to other support services. One of the impacts is that children haven't been able to access services such as psychological or occupational or speech and language therapies. That has all been disrupted.
"In moving to the next school year children who most need services such as these should be prioritised.
Because of the learning losses they are also going to need to avail of those services not just next year but for the years after too. It is really important that we invest in those services not just now but over the next number of years."
Ruth Bourke says recovery should also be about trusting schools and supporting them. "Schools know what to do.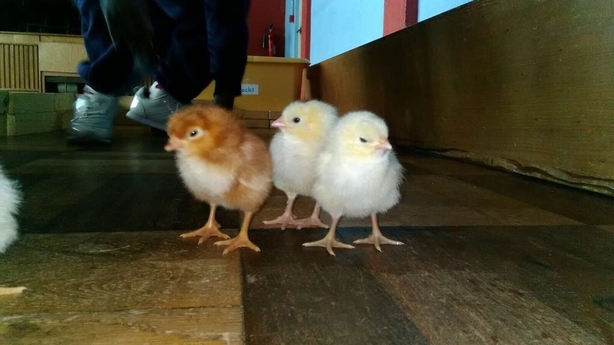 "I do think that children can recover from the losses in learning but in order for that to happen schools need to be adequately resourced."
She is referring to funding for special education and to a host of other programmes that schools run including breakfast clubs, after-school clubs, and special learning initiatives.
In these very last days before the school closes for summer, the mood in Our Lady of Lourdes is relaxed. Fifth class is sitting outside on benches devouring slices of pizza. "We made it ourselves", they tell me.
Senior Infants have decorated little wooden 'fairy doors' and are pottering around by the trees looking for places to leave them. They are also admiring the sunflowers they planted earlier in the year.
There's some bad news for second class. The school learned that the communion ceremony they have been so looking forward to - scheduled for 10 July - will not now go ahead and it broke the news in a letter that went home to parents.
The pandemic and its impact on children is far from over. Schools expect to return in September with the same precautionary measures - social distancing and masks - in place. "There doesn't really seem to be an end in sight," says Peter Jennings.
Sixth class pupils laugh and joke and reminisce with their teachers. But they are shy and more guarded with RTÉ News. When asked about how she felt about online learning at home during the school closures, Ellie Rose O'Donnell lowers her eyes and says "not good".
Asked about moving on now to second level Alaa Hasabalrasaul says she feels happy and sad at the same time.
"Happy because I'm going to start new at the comp and there will be lots of new things for me to try out, and sad because I will miss the teachers that were good to me here," she says.
Those teachers are exhausted. It's been a tough year for children, and a tough one for school staff too.
"A year from hell," as one school principal tells me.
"We are all very tired and ready for a break," says Peter Jennings.
Peter speaks glowingly of his sixth class girls and boys.
"They are precious and brilliant and talented and they all have their own aspirations, hopes and dreams," he says.
As this hardest of school years ends the staff at Our Lady of Lourdes are watching their little fledglings now and hoping that they will fly.