Joe Biden gave Vladimir Putin a gift of a pair of Aviator sunglasses when they met for their summit in Geneva.
It is an accessory that the US president is frequently seen wearing and he was probably tempted to put on his shades as he addressed a post-summit press conference under the glaring Swiss sunshine.
Removing his jacket because of the heat, Mr Biden described the tone of the meeting as "good and positive" but added that "there is much more work ahead".
He said there were no threats or ultimatums exchanged during the talks but he did tell reporters there would be "devastating consequences" for Russia if dissident Alexei Navalny died in prison.
The meeting lasted for around three hours which was shorter than expected. However, Joe Biden insisted that there was enough time to outline a range of issues and concerns.
Whether it was cyber-attacks, election meddling or human rights, there was a lot to discuss.
"The bottom line is, I told President Putin that we need to have some basic rules of the road that we can all abide by," Mr Biden said.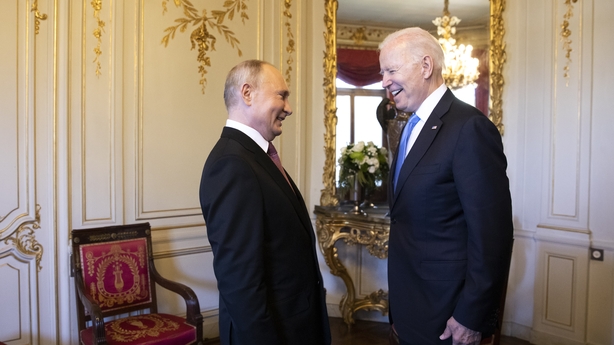 In his post-summit press conference, Vladimir Putin announced that Ambassadors from the US and Russia will return to their posts.
He said he saw a "glimpse of hope" for mutual trust and described Joe Biden as someone with whom he spoke "the same language".
The Russian president dismissed US concerns on a range of issues from Ukraine to his attacks against political opponents.
In a joint statement issued after the talks, the two leaders said the US and Russia have demonstrated that, even in periods of tension, they are able to make progress on shared goals of ensuring predictability in the strategic sphere, reducing the risk of armed conflicts and the threat of nuclear war.
"Today, we reaffirm the principle that a nuclear war cannot be won and must never be fought," the statement read.
A "bilateral strategic stability dialogue" will now be embarked upon by both sides to lay the groundwork for future agreements.
The White House had tried to lower expectations ahead of this summit, with officials keen to predict that there would no major breakthroughs.
Instead, it was about lowering the temperature and beginning the process of bringing some stability and predictability to US-Russia relations.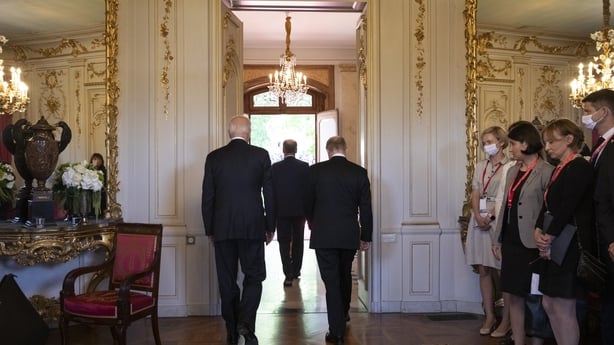 After the meeting, Joe Biden said he did what he came to do but the success of these talks will be judged in the coming months by Russia's future actions.
The US President said he was not confident that Vladimir Putin will change his behaviour and added that the "proof of the pudding will be in the eating."
The tone of this first meeting has been described as positive but it is too early to know if matching sunglasses will be the only thing these leaders will have in common.