It will be a beautiful day in Geneva, Switzerland with the forecast promising 32 degrees and sunshine.
Villa La Grange, a lakeside 18th century mansion, will no doubt look like a picture-perfect setting as the Presidents of the US and Russia gather.
Vladimir Putin is due to arrive first, followed by Joe Biden.
The meetings are expected to last up to five hours but the two leaders won't be dining together. A senior US official told reporters that there will be "no breaking of bread".
The meeting comes at the end of Joe Biden's week-long visit to Europe, his first foreign trip as US President.
There were three summits with the G7, NATO and the EU. There were also lots of one-on-one meetings with presidents and prime ministers.
It was a chance for Mr Biden to rebuild bridges and to recommit to multilateralism. He declared repeatedly that America was back as a global leader following four years of Donald Trump's go-it-alone policies.
The resetting of US foreign policy in the post-Trump era means re-establishing links with traditional allies and once more challenging adversaries.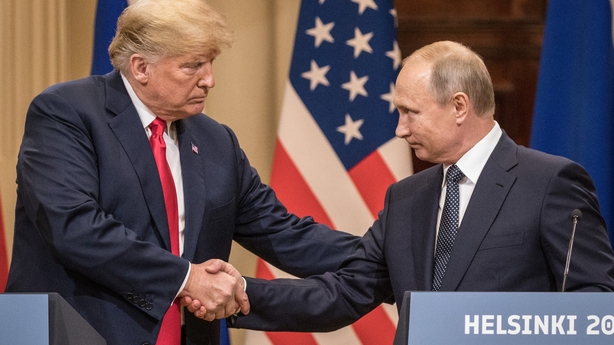 The real diplomatic test for Joe Biden will come when he meets Vladimir Putin.
The US President has made no secret of his dislike of Mr Putin.
In March, in an interview with ABC News, Joe Biden replied "I do" when asked if he thought the Russian President was a killer.
In the same interview, Mr Biden said that during a phone call with Mr Putin he said he would "pay a price" for his attempts to interfere in US democracy.
After a face-to-face meeting in 2011, Joe Biden claimed he told Vladimir Putin that he didn't think he had a soul.
"I'm looking into your eyes, and I don't think you have a soul,'" Mr Biden said he told the Russian leader. "He looked back at me, and he smiled, and he said, 'We understand one another'."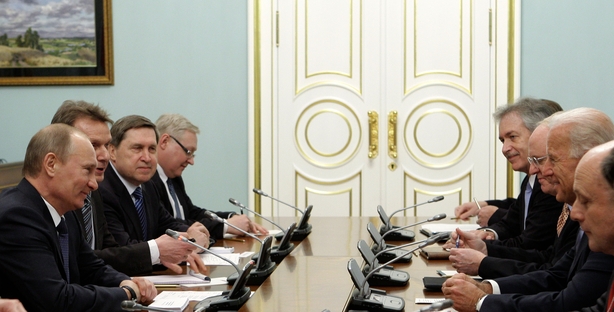 In recent days, Joe Biden has toned down the rhetoric, moving away from words like "soulless killer".
"He's bright, he's tough, and I have found that he is, as they say when I used to play ball, a worthy adversary," he told reporters.
"It's not about trusting, it's about agreeing," Mr Biden added.
The US President is expected to hold the Kremlin to account on a range of issues, including the imprisonment of dissident Alexei Navalny, interference in American elections, Russian aggression in Ukraine, recent cyber attacks and Russia's support of the Assad regime in Syria.
Also likely to be discussed is Belarus, where a government led by a Putin ally recently forced a Ryanair flight to land and seized journalist Roman Protasevich.
It is a long list of grievances that will no doubt be met with denials and rebuttals from the Russian President.
The two leaders will not be holding a joint press conference after their talks and will instead be speaking to reporters separately.
"This is not a contest about who can do better in front of a press conference or try to embarrass each other," Joe Biden said.
The White House has been keen to downplay expectations saying they are "not expecting a big set of deliverables".
One of the few things that the US and Russia can agree on right now is that relations are in a bad place.
With so many differences, perhaps the best outcome will be a lowering of the temperature as the two leaders gather under the 32C Swiss sunshine.