In removing Benjamin Netanyahu from the Prime Minister's office, the new eight-party coalition likely to form Israel's new government this weekend will have fulfilled its biggest electoral promise on day one.
Ironically, the co-architect of that achievement is undoubtedly Bibi Netanyahu himself.
With a clear right-wing majority in the 120-seat Knesset (the Israeli Parliament), it was a singular achievement by the Likud party leader, with the most seats of any single party, not to be able to form a government.
But Netanyahu is a singular leader who has survived as long as he has at the top – 12 years as prime minister and 15 years as Likud leader – with a mixture of electoral skill, ruthless identification and elimination of political competitors and populist instinct.
Many of those against whom he will face off when the Knesset votes on Sunday have seen those skills first-hand.
Right-wing or not, it made them vow never to sit with him in government again.
"Nobody believes him anymore, so when he tried to form a coalition and told people that he would give them the prime ministership and there would be a rotation and so on and so forth, nobody believes that there is anything that he doesn't give you on day one that is worth the paper it's printed on day two", observes Professor Reuven Hazan of the Political Science Department with the Hebrew University in Jerusalem.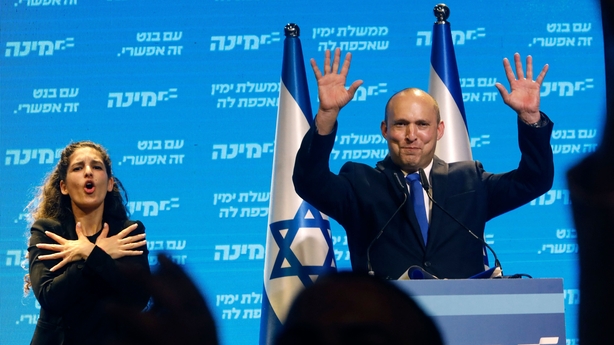 The first party chief in the coalition-octet to serve as prime minister, if the new coalition government is formed with 61 Knesset votes, will be Naftali Bennett of Yamina, one of the smallest parties with seven seats.
On paper, at least, Bennett's credentials are more hardline than Netanyahu's.
The millionaire and former tech entrepreneur is a former leader of the Yesha Council, an umbrella group for West Bank settlers.
He was (briefly) defence minister. Early in his political career, he was also chief of staff in the prime minister's office under Netanyahu (who he admired greatly until he was sidelined).
That he is prepared to take power with left-wingers, centrists and an Arab party - albeit as prime minister - says a lot about the man behind the right-wing CV, says Anshel Pfeffer, journalist and author of the Netanyahu biography 'Bibi'.
Pfeffer says: "He's a young opportunist, obviously he's a nationalist but he's obviously much more pragmatic a nationalist than you would have thought if he's agreeing to be part of this government.
"He's only doing it so he can be prime minister, so his ambition is more important than his ideology."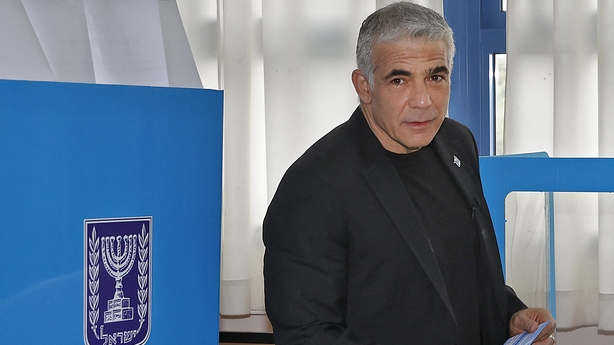 Next in line to be prime minister, after Bennett's two years is up, will be Yair Lapid of the centrist Yesh Atid party, which has 17 seats.
The former television presenter's polished media performances were used as a "style over substance" stick to beat him within election campaigns, but his increased seat count in March's election and his stewardship of coalition negotiations have confounded that description.
His decision to let Bennett take the first turn as premier was his only route to the job.
Pfeffer regards it as a clever political calculation rather than a gamble on Lapid's part: "Ultimately he wasn't going to be PM without a majority and his only way of getting a majority was to give the right-wing parties – especially Bennett's party, but also Gideon Sa'ar's party (New Hope - six seats) – the cover that they were not joining a left-wing or a centrist government, they were joining a right-wing government led by a right-wing politician."
The cover those parties need is from the 30 seat-strong Likud on the opposition benches and their allies in the Orthodox and ultra-right Religious Zionist parties, formidable adversaries, which will be led by Netanyahu.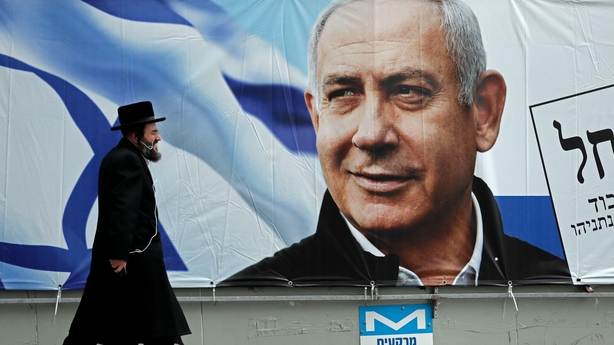 The right-wing parties in the new government have already had a dry-run of what they might expect from the opposition: denunciations, accusations of treachery and fraud, and protests at their homes, which necessitated beefed-up security details.
So what would a Netanyahu-led opposition be like? President of the US-Middle East Project Daniel Levy – a former Labour government adviser – says the politics on the opposition benches will play a key role in the survival of the new government.
Levys asks: "What happens to Netanyahu? Unfortunately, he's still going to be the figure that we spend a lot of time looking at because once he's out of office and he can't wield and deploy that power, can he keep a hold on the Likud?"
A Likud without Netanyahu at the helm removes the main obstacle for the other right-wing parties to cooperate with it.
Levy says: "It's not difficult to form a government without Netanyahu, so if Netanyahu keeps control of the Likud, which is very possible, then the glue that has put this coalition together will still be there, because the return of Netanyahu will still be the threat."
Prof Hazan agrees, but says that even if Netanyahu stays, Israeli politics will provide fertile ground on which to find and exploit the coalition's potential weak spots.
Hazan says: "Netanyahu is a great politician like him or hate him. He is a great politician, both as Prime Minister and as leader of the opposition and you don't want to face him.
"Let's remember that this is an eight party, completely polarised government that's going to take office and it is very easy for him to find issues that will accentuate the differences.
"And it could be anything from the courts deciding to remove an illegal settlement, which the right-wing will be opposed and then he can raise a bill in Parliament and try to split the government on its vote, to gay rights which some of the parties on the left are in favour of, but others are against."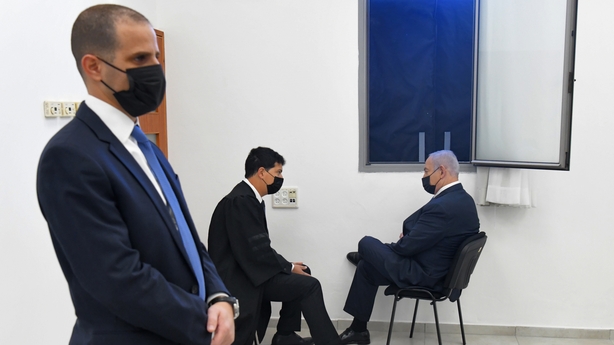 But there are other issues and incentives – like the cases for alleged corruption that Netanyahu faces next week-that may draw the Likud leader away from politics altogether, argues Anshel Pfeffer.
Pfeffer says: "He's 71 and he's got a massive court case and these things will have an effect. He'll probably want to resign his Knesset seat so he can make money because in Israel a Knesset member can't have an outside income so he may feel like this is his opportunity to go off on speaking tours and make a tonne of money.
"He also needs money for his legal bills. He'll certainly be a very combative leader of the opposition in the first two or three months but if a government survives beyond those first two or three months I won't be surprised if he takes a break. Maybe that break will become permanent."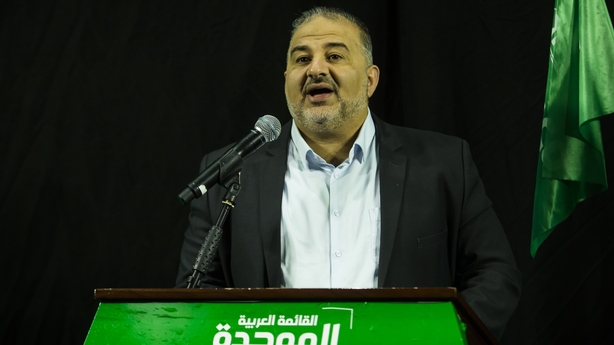 The moderate Islamist United Arab List (who broke with other Arab parties to fight this election on its own platform) will be an unprecedented inclusion in an Israeli government.
Years of under-investment in Arab communities, who make up over 20% of Israel's population, drove the party to contest the election on a promise to cooperate with any government that would reverse that trend.
Having used Arab voter turnout as a bogeyman and a populist spur for his own base in multiple previous elections, Netanyahu courted the List's support this time around. His own ultra-right allies baulked, but the prime minister could no longer accuse other right-wing parties of treachery if they sought Arab support.
With his own overtures, the Likud leader provided Yamina, New Hope and others the cover to enter an Arab-backed coalition that would lower the curtain on his time in power.
Notwithstanding the make-up of the coalition they will join, an Arab party in government is long overdue, says Daniel Levy: "It's an incredible irony that after 70 plus years of a state, where it should be a natural thing that parties representing 20% of the citizens should sometimes be in power and sometimes not, but their permanent exclusion from power speaks to the inability of the Jewish state to really be fully democratic.
"But nonetheless it's an irony that when they're finally in government, the party that is in government is an Islamist party and a party that broke away from this joint list in order to be a more accommodating ally to a potentially right-wing government."
Anshel Pfeffer says the success Mansour Abbas leading his party into government will be judged on what investment he can secure: "If this government stays together and he manages to bring tangible gain for his community then he'll only be strengthened in the future elections.
"If this government doesn't stick together and he doesn't get those things that he's been promised in the coalition agreements then the opposite will happen: he'll be screwed in the next election."
A disparate coalition with ideological differences may be tempted to look to the public purse and a spending programme to keep the various constituencies happy and avoid potential points of difference.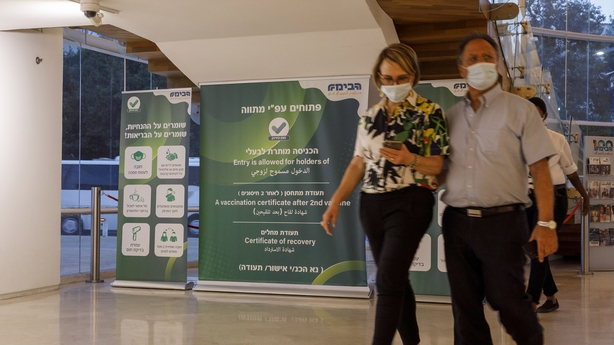 If they do choose to do so, will they be limited by the bills run-up in the recent Covid-19 crisis?
Prof Hazan says: "Well, that's a very good question that nobody can answer simply because we are in two situations that we've never experienced before.
"The first is that due to the incessant elections in Israel, we haven't had a budget for two years. So this new government is going to have to enact the budget within 100 days of taking office and that will give us the first indicator of whether they're going to spend big or not.
"And the second is Corona. We have used so much money to try to prop up the economy while everything was on shutdown. So, there's so little money in the tank and Israel's national debt, which was decreasing with time has done a 180-degree turn and increased significantly.
"So does this government have the ability to spend more, even if it wants?"
One of the ideological areas of difference between the parties is the moribund peace process with the Palestinians.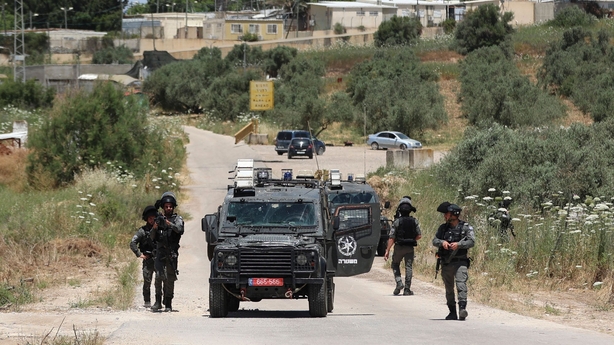 It is a difference that is unlikely to be high on the agenda and international observers should not expect a change of approach from the new government, says Anshel Pfeffer: "The status quo is comfortable for Israel, currently. Occasionally there are flare-ups in Gaza, in Jerusalem, in the West Bank etc.
"We just had one. But they've been quite far apart in recent years. They haven't endangered anything in terms of major Israeli interests, so I don't think this government will rush to change that because they can't agree on a policy and there probably won't be much pressure on them to come up with a new foreign policy.
"They'll focus on economic and social issues which are much less divisive in Israel. Also, if you look at what's happening on a wider stage, Biden's not pressuring Israel to solve the conflict tomorrow. The region is much more preoccupied with other matters than the Palestinian issue.
"So it's not that there'll be an onus on this Govt to come up with some brave new foreign policy."
But the issue of the Israeli-Palestinian cannot be entirely avoided and when it comes up, it will test the new government, says Daniel Levy, who worked on peace negotiation teams under Labour prime minister Ehud Barak.
He asks: "Do you build settler bypass roads? Do you carry out that home demolition? Do you carry out that eviction of Palestinians in East Jerusalem? How do you respond to the first rocket fire or first balloon that sets fire to a field out of Gaza?
"How do you respond to whether you're going to let things into Gaza so that people can live and breathe? Are you going to continue with the blockade?
"It's all very well to say you know continuity we're not going to do any of the controversial stuff, but all this actually will have to be dealt with on a day-to-day basis.
"So which way is it going to be? Are the right going to make all the weather, are the non-right going to stand up for anything?"