A teenager who manages a group of young volunteers helping the homeless in Dublin has spoken of his anguish after discovering his mother was sleeping rough.
Brandon O'Connor, 19, from Donaghmede manages 25 volunteers in the Dublin Homeless Awareness team. He set up the group during his Transition Year.
His work was recently highlighted by RTÉ News, as part of a series of reports on Ireland's inspiring teens.
In a video that was shared widely on social media, Brandon explained how he had set up the group because of his mother's experience of homelessness and addiction when he was a child.
However, just three weeks after he shared that story, Brandon's world was turned upside down.
He discovered that his mother had become homeless again.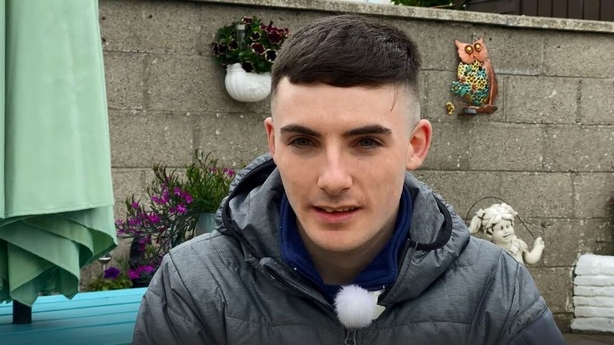 Brandon said: "I hadn't seen my mother in a month so I just said I would pop up to her. There was nobody in the apartment so she was basically missing. There was no furniture or anything. The place was empty. I found out she wasn't able to pay her rent and was evicted.
"I had been looking for her for three nights when I found her sleeping rough in the car in an underground car park. Seeing her in the car was like everything I do in the city centre being thrown back into my face.
"We help people in there and then it happens to my own family. I never thought she would fall back into homelessness. The worst for her now would be falling back into addiction. When you're homeless, it is much more easy to fall back into addiction.
"Each day is a fight for a bed. You take that for granted that you go home. I felt guilty. I felt like I wanted to go down and sleep in the car with her just to make sure that she was OK."
Brandon, who lives with his grandparents, managed to find his mother temporary accommodation for a month.
However, he had to take a step back from his volunteering due to exhaustion. He said: "I wouldn't have had the physical strength to do it so I took the month off."
He is now trying to secure permanent accommodation for his mother, who gave Brandon permission to talk publicly about her experience.
He said: "She said that maybe getting the story out there of what happened to her could help other people because other people aren't so lucky to have a son or a family to push so much for them."
Brandon said he will have mixed emotions when he returns to his voluntary work this evening.
He said: "I'm looking forward to going back to kind of keep my mind off things. But then I don't want to keep my mind off it too much because I still have to sort out [long-term accommodation] for my mother.
"I can only put the supports there and if she takes them, she takes them. Maybe sometimes you have to be at rock bottom to come back up."