As the housing question heats up, the challenge facing the three coalition leaders is to ensure investors invest, builders build and buyers can buy.
The prospect of more families being outbid for homes by investors with deep pockets has lit a political fuse, which Micheál Martin, Leo Varadkar and Eamon Ryan will be keen to defuse.
The opposition is piling pressure on the Government, coalition backbenchers see danger and ministers need little convincing they must move quickly.
Ministers Paschal Donohoe and Darragh O'Brien unveiled measures to dampen the attractions of bulk-buying houses and duplexes by institutional investors.
Any major policy decision about the property market carries with it the risk of loopholes and unintended consequences.
Over recent weeks, the Leaders' Questions debate in the Dáil, the political theatre for most urgent topics, has pivoted from Covid-19 to housing with remarkable alacrity.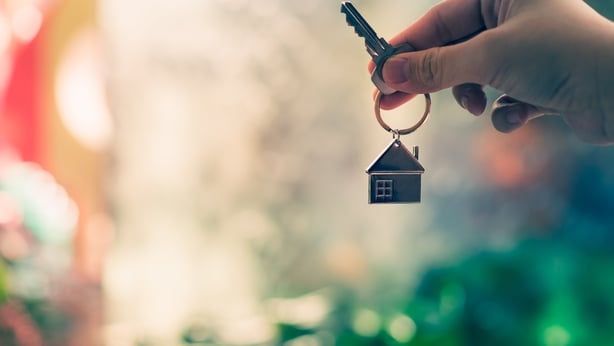 Some opposition figures have described investors of various hues as being vultures and cuckoos representing the evil face of capitalism.
There is no doubt institutional investors, with vast resources hungrily seeking the best return, have been crowding out potential homeowners.
But their participation in the market in some form is crucial. They account for the majority of private funds invested in construction.
Lobby group Irish Institutional Property argues its members are responsible for 78% of total capital put into commercial and residential property between 2017 and 2019, worth a chunky €4.2 billion.
Without investors, fewer homes would be built, argues Minister for Finance Paschal Donohoe.
One Cabinet source said they believed the new policy overlooked that fact that apartments are homes bought by owner-occupiers too.
The Government says blocking institutions from buying houses and apartments would only add to the shortage of supply which has already driven up rents and pushed housing out of reach for many buyers.
On Tuesday, the Cabinet held a special meeting to sign off on proposals to increase stamp duty to 10% on bulk purchases of ten or more houses and duplexes.
Ministers agreed they needed to act - and perhaps more importantly, they needed to be seen to act - to halt bulk purchases.
But the decision to exempt apartments from the stamp duty increase prompted the Green Party ministers to raise concerns.
One Cabinet source said they believed the new policy overlooked that fact that apartments are homes bought by owner-occupiers too.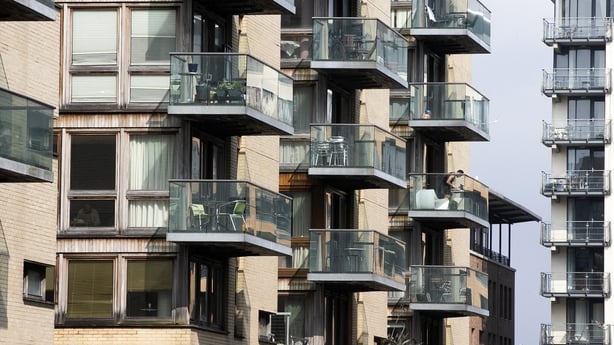 "There are people who want to live in apartments, people who are separated, people who downsize and people who live in cities. We want to ensure they are treated properly."
Over the coming weeks, attention will turn to how apartments are handled in the Affordable Housing legislation as it makes its way through the Oireachtas.
As part of Tuesday's announcement, Housing Minister Darragh O'Brien said that local authorities would be able to designate a proportion of new housing estates for owner-occupiers.
Unlike the stamp duty hike, this won't have an immediate effect as it can take years to move from acquiring a site to finishing construction.
Already there are concerns within Government about the viability of build-to-rent apartment developments.

It is a fundamental principle of the markets that investors put their money where they can expect the best return.
Sometimes they are pension funds. It also is worth remembering many people in the private sector in Ireland, who save for retirement, may have some of their nest egg tied up in property through an institutional investor.
But the Government's immediate move to increase stamp duty on houses and duplexes, and not on apartments, could mean large investors moving away from buying in housing estates and putting money into apartments - which could drive prices higher.
To counter that risk, the Green Party is expected to push for a specific quantity of apartment sales to be designated for owner-occupiers as part of the forthcoming Affordability Housing legislation.
This could be tricky for the coalition.
Already there are concerns within Government about the viability of build-to-rent apartment developments.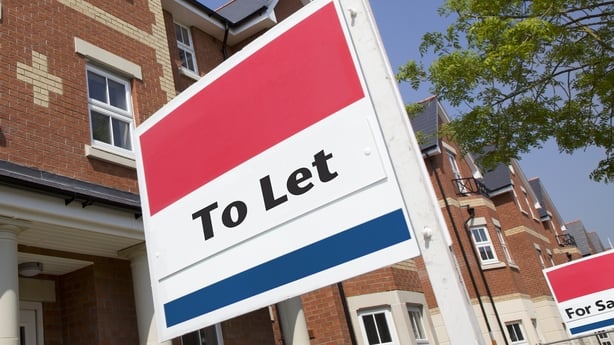 In other words, further intervention could act as a significant disincentive for investors to fund the building of more apartment blocks.
Already 10% of apartment developments are designated for social housing and a further 10% for affordable purposes. Adding a further requirement to set aside more flats for owner-occupiers could discourage investors from undertaking projects in the first place.
Micheál Mahon, president of the Society of Chartered Surveyors of Ireland, says the stamp duty move will be enough to deter funds from buying up a large proportion of housing estates.
"A 10% increase is significant in terms of its impact," he says.
But he argues there are other steps the Government should take, such as following through on the commitment for a non-political housing commission involving stakeholders to address delays in the market.
However, selling subtle arguments and tricky policy positions in a rowdy Dáil isn't easy.
Sometimes moral outrage trumps complex policies.