A 17-year-old entrepreneur from Co Louth says he cannot wait to showcase his prize-winning pens on an international stage.
Tadhg O'Brien from Dunleer won the 2021 Foróige Youth Entrepreneur competition with his business, Monasterboice Scriptorium Pens.
Tadhg beat more than 5,000 young entrepreneurs to clinch the title.
He is now set to represent Ireland at the European Youth Entrepreneur Awards in Switzerland next year.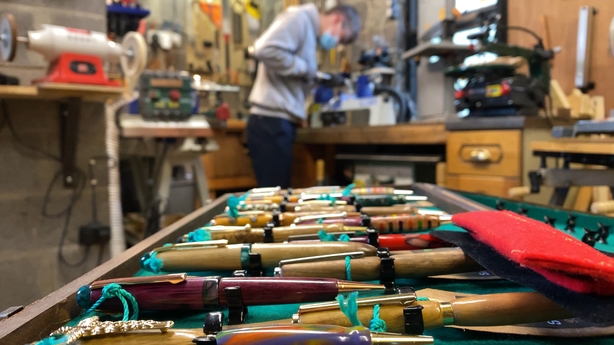 Tadhg said: "I just can't believe it. I'm delighted and so grateful to be given the opportunity to represent my county and Ireland at the European awards in Switzerland. There are plenty more pens to be made before then though."
Tadhg only took an interest in woodwork during the first lockdown last year.
He explained: "During the first lockdown, my dad was doing wooden projects as a hobby. I would go out to him, and I really took an interest in it. I have never done woodwork before or anything like that. I started making wooden pens and here we are now."
The handcrafted pens are made from wood from native trees such as Beech and Ash.
The name of the business was inspired by the monks who wrote scriptures at the nearby monastic settlement of Monasterboice.
Tadhg was encouraged to enter the competition by his friends and Martina Farrell, the enterprise teacher at his school, Scoil Uí Mhuirí in Dunleer.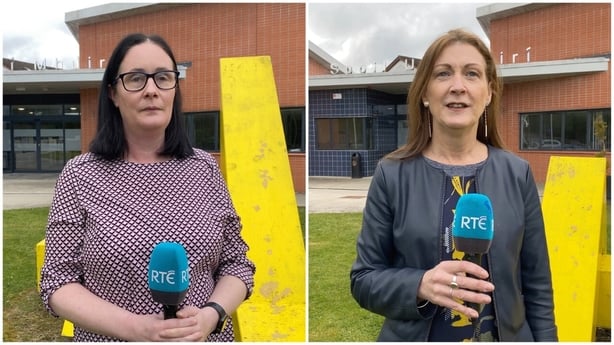 "I just thought his pens were unbelievable. The innovation, the professionalism, and the work that went into the pens, it was just amazing. This man is going to go far," said Ms Farrell.
Principal at Scoil Uí Mhuirí Úna Kirk said: "It's such a fantastic achievement and we are all delighted for him. His amazing project was the cream of the crop."
Meanwhile, Tadhg says he is determined to write the next chapter in his fledgling business career.
"Hopefully, we can go over there and show them what the Irish can do," he said.