As in-person religious services resumed this week following the easing of Covid-19 restrictions, bells rang out from one of Dublin's five remaining manual bell towers for the first time this year.
Four bell ringers came together at Christ Church, Taney in Dundrum last Thursday, ahead of a service officiated by the Church of Ireland Archbishop of Dublin, Michael Jackson.
For the ringers, the return to the Taney bell tower was emotional.
Michael Ryan, a bell ringer for more than 40 years, said: "I have missed it so much. We all have. It's in my blood. This is the longest time that I haven't been bell ringing. Even though we have been teaching bell ringing online, nothing beats pulling the rope and hearing the sound of the bells."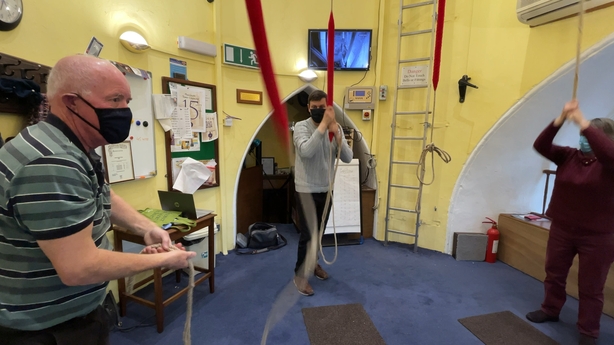 Helen Little, the assistant ring master, began ringing in 2017.
She said: "Lockdown has been tough. Not just because we weren't ringing, but also because we weren't seeing each other. I love the feeling of being in a band, that I'm here with friends."
Across the bell chamber, Trilly Keatinge was reacquainting herself with the ropes.
She said: "I've missed ringing because it lifts your spirits. It's like singing. We are a team and you get that lovely feeling of being together and working together."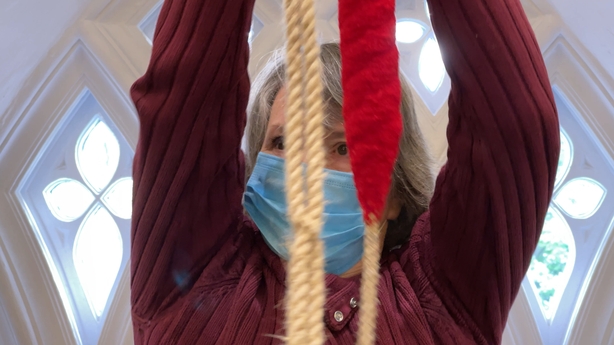 But church bell ringing is facing an uncertain future in Ireland, because of a dwindling number of skilled ringers.
Michael explained: "We are in big trouble because towers all over Ireland don't have many ringers now. We need more ringers in all of them. There are a number of towers in Ireland that have no ringers at all. The whole situation has worsened during the pandemic. And it's such a shame because the sound of bells is so lovely.
"I think we need to try some different ways of attracting ringers. Obviously, there's an age profile to our ringers, to a certain degree. We need to get younger people in."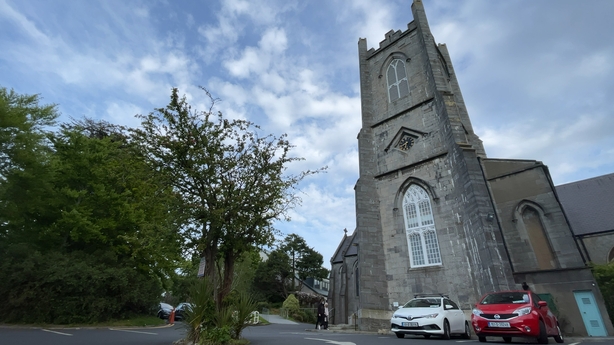 Roping in new recruits, isn't the group's only challenge.
Older buildings, like bell-towers, were not built with social distancing in mind.
At Taney, the group can currently ring only four bells, in accordance with guidelines.
Hands are sanitized before, during and after a bell ringing session and masks are worn.
Michael added: "You can see that the tower is not the best ventilated space at the moment. But the members have all donated money to improve that. Very soon we will be one of the few towers in the world which will be able to change the air every ten minutes. This is how determined we are to keep bell ringing alive here."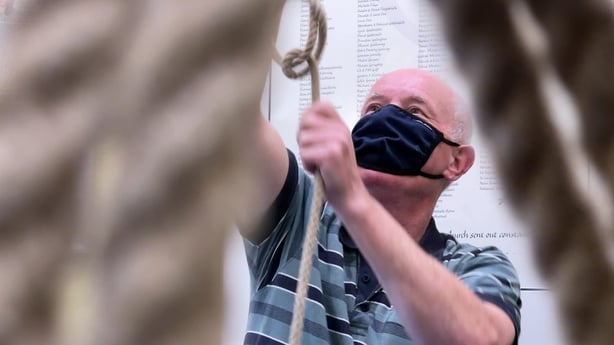 From the top of the top of the tower, there are fine views of Dublin in all directions.
The Revd Nigel Pierpoint said: "Hearing the bells again is amazing. They have been silent since Christmas day. It has been a long hard slog for us, for the community and for people at large. But hearing the bells again brings joy to us all."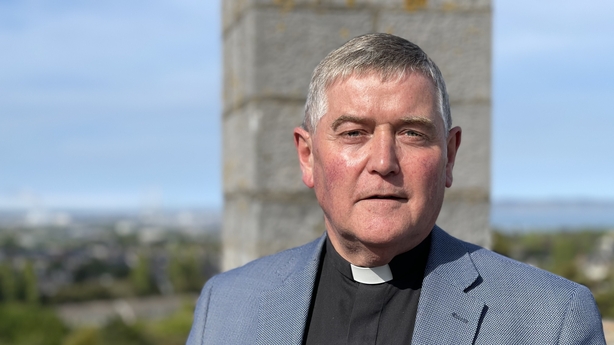 Back in the chamber, ringing master Brian McCann agreed: "We are back together. But after so long away, I just hope I don't mess it up all up and get it wrong! But if I do, it will be with a smile on my face - even if you won't see it behind the mask!"
If you are interested in learning more about bell ringing you can email taneybellringers@gmail.com