I got to experience something this week that close to one and a half million people here have already encountered. But yet, it is a rare thing, a unique event - first dose vaccination.
This has only been possible due to the appliance of science and medicine over the past 12 months, in a flurry of activity to get safe, effective vaccines available to the world.
Like most people, I have waited for my time to be called. In my case, it happened based on age. I had registered on 4 May, after the May Bank Holiday and earlier this week got notified by text of my first dose vaccination appointment at the Aviva in Dublin for just after noon on Thursday. I was allocated an mRNA vaccine - the Pfizer-BioNTech vaccine - which means a second dose after 28 days.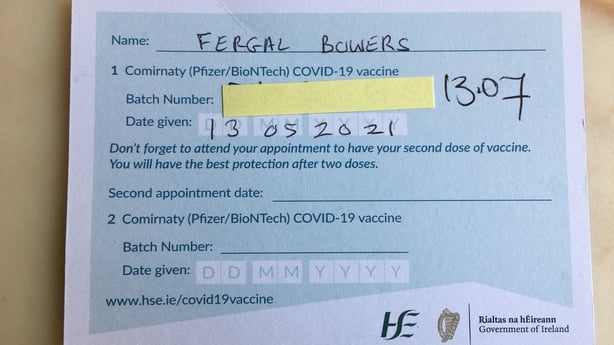 Getting that first dose felt like a big moment. It was a big moment, after all we have gone through individually and collectively. While the long queue at the Aviva initially looked like something from the Soviet Union era, the reality was much different.
It was efficient and I was in and out within about an hour. It was very calm, orderly and the staff were very helpful, even some of the security personnel were very upbeat, which can be difficult given the nature of the job.
And in a matter of seconds, it was all over. The only side effects were the common sore arm and any aches or pains can mostly be dealt with by drinking plenty of water and taking paracetamol over the following 24 hours, which I did.
For people who are vaccinated, there is a vaccine bonus. But not exactly the same for all. It does depend on what vaccine is administered. There is currently no choice in which vaccine people get, although that may change when Ireland ends up with a surplus, which it will do. That's because over 18 million doses have been ordered and there are an estimated 3.7 million adults in the country.
Depending on the vaccine people have received and which dose they are on, there are more relaxed rules about social visits.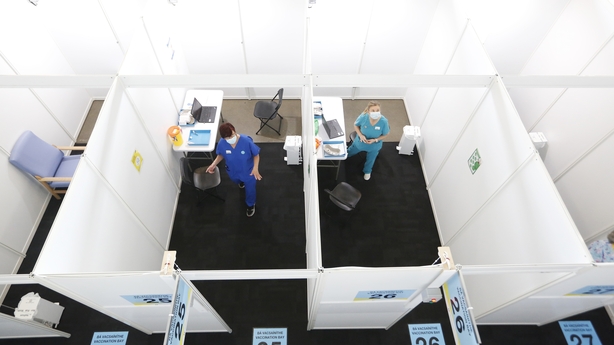 Many people still have preferences about different vaccines, based on the published percentage efficacy of each against preventing clinical Covid-19, preventing severe Covid-19 and of course the variants.
The vaccine most challenged by people in this debate is the AstraZeneca. Part of the problem has been the chopping and changing of immunisation advice and age groups, which has clearly proved disconcerting for some.
The other issue for people is travel. We do not yet know what will be permitted and when, in relation to international travel to Europe and the US and elsewhere this summer and autumn.
The EU will have a big say in relation to the European bloc. The EU Digital Green Certificate will likely include official confirmation of vaccination, or a recent PCR test showing negative for the virus, or medical confirmation that a person had PCR confirmed Covid-19 in the last six months.
The EU parliament wants a system to ensure people can easily travel around member states. However, for people who receive the AstraZeneca vaccine, there is a 12, or in some cases 16, week wait for the second dose, to achieve full vaccination. This may impact any travel plans. It will likely affect younger people more, as their vaccinations will come later than older people.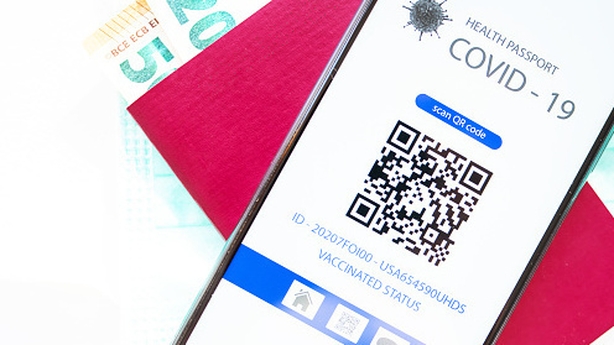 Some may feel it's a bit unfair that younger people were asked to lockdown to protect the vulnerable but may not be able to travel until into the autumn - much later than older people. It's likely to be a source of discontent.
It's also the case that a large number of people over 60 have still to be vaccinated, including those at 'high risk' in Group 7. Others just vaccinated this month with AstraZeneca will also have to wait around 12-16 weeks for their second dose, which may affect a their plans, including travel abroad, over the coming months.
The HSE said that 28 days after a person's first dose of the AstraZeneca vaccine, they can follow the same 'vaccine bonus' public health advice as fully vaccinated people. But it also said this does not include foreign travel. These people still need to get their second dose, to make sure that the protection lasts.
For people who get the single dose Johnson and Johnson vaccine, they will be considered fully vaccinated after a short wait. For those who receive the mRNA Pfizer or Moderna vaccines, the wait is short also, not long after the second dose, which is four weeks after the first.
It means that a certain group of people, who wish to travel abroad may be able to do so, but others may not, based on what vaccine they received. This has the potential to cause difficulties for some people.
The pace of the vaccination programme, and the Government meeting its targets, will also have an impact on what people can, or can not do. The focus of the debate is on vaccine options now and also very much this week on the benefits, or otherwise of rapid antigen testing.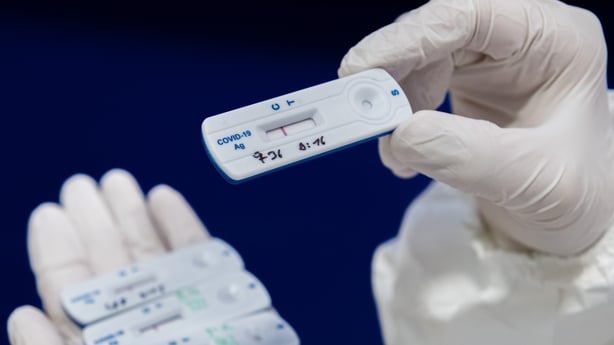 The debate about antigen tests has also exposed fault lines between some in Government, NPHET and the business community. Experts are split on the issue and that makes it more difficult for the public to be sure about these tests.
For businesses, antigen tests have a use in helping to reopen the economy and getting sports events, concerts, arts events and other gatherings back.
Antigen testing will be part and parcel of the future, but the tests come with a health warning. A negative test does not necessarily mean someone is not infectious. Once this is clearly explained to people, then it must come down to a matter of trusting the public to be sensible about their use.
Antigen tests and PCR tests are different. So comparing one with the other is not very helpful in the debate. Antigen tests are used to detect current infection using a nasal swab. According to the US Centre for Disease Control, which has a vast array of experts, the sensitivity (accuracy) varies depending on the course of the infection, but generally is moderate to high at times of peak viral load.
Antigen tests are easy to use, cheap and results come within 15 to 30 minutes. The CDC says that when performed at or near a POC (point of care), antigen tests allow for rapid identification of infected people, thus preventing further virus transmission in the community, workplace, etc.
However, it says there may need to be a confirmatory test and antigen tests are less sensitive (more false negative results) compared with PCR, especially among people who do not have symptoms.
The Government set up an expert group to look at all of this and the report of the Covid-19 Rapid Testing Group was published on 1 April. It was chaired by the Chief Scientific Advisor to the Government, Professor Mark Ferguson, Director General of Science Foundation Ireland.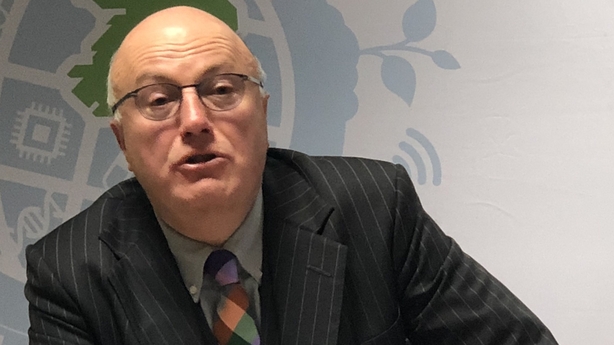 The problem with the report is that it was a majority report, and two of the five other members dissented from the report and did not support it. Of the two who did not support the report, one was from the HSE and another an advisor to NPHET. They were Dr Lorraine Doherty, National Clinical Director Health Protection, HSE and Dr Darina O'Flanagan, former Director of the Health Protection Surveillance Centre & Special adviser to NPHET at the Department of Health.
Those who supported the report were its chairman, Prof Ferguson and the other members, including Paddy Mallon, Professor of Microbial Diseases UCD and Consultant in Infectious Diseases, St Vincent's University Hospital.
It was also backed by Professor Mary Horgan, President of Royal College of Physicians in Ireland, Professor, School of Medicine, UCC and Consultant in Infectious Diseases, Cork University Hospital and Professor Kingston Mills, Professor of Experimental Immunology, Trinity College Dublin and Director Trinity Biomedical Sciences Institute.
Minister for Health, Stephen Donnelly, said this week he was a supporter of rapid tests but they were not a silver bullet. He said that the accuracy of these tests in determining if someone is actually negative can vary from around 3% up to the 60%.
"At the start, there was disagreement about mask wearing. Now we have ongoing debate about which vaccines to use for what age group. And also now about the pros and cons of antigen testing."
The main issue of concern appears to be that some people might take a false sense of security from having a negative antigen test and may misunderstand what the test is for.
The Ferguson Expert Report commissioned by the Government made a very interesting point, a paradox indeed. It said the EU and US regulators have indicated they would approve a vaccine where the efficacy of the vaccine was 50% or higher, "but we expect a higher percentage performance from a diagnostic test. What is the hypothetical behaviour difference between someone who has an ineffective response to a vaccine and someone with a false negative rapid antigen test?"
The Ferguson report also said that people who self-test feel empowered, and people who test positive are more likely to comply with isolation (you did the test yourself and you have the result in your hand). Knowledge of the widespread distribution of the virus in young people with no symptoms encourages them to act responsibly.
So the point is made that in the same way that people have been trusted to follow the public health guidance throughout the pandemic, they should be trusted to be sensible about antigen tests.
The pandemic has tested everyone and even the experts have disagreed on some key issues. At the start, there was disagreement about mask wearing. Now we have ongoing debate about which vaccines to use for what age group. And also now about the pros and cons of antigen testing.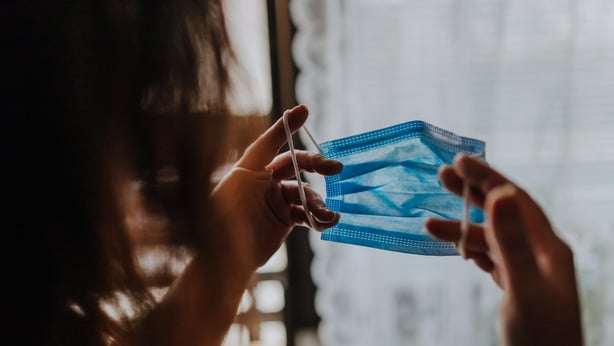 ISME, the independent organisation for small and medium sized businesses, sent a strongly worded letter on antigen testing to the Minister for Health following remarks by the Chief Medical Officer, Dr Tony Holohan, and the Chairperson of the Irish Epidemiological Modelling Advisory Group, Professor Philip Nolan, about the use of the tests.
Neill McDonnell, Chief Executive of ISME, said that thousands of businesses are taking steps to introduce antigen testing in their own workplaces, unsupported by the Government. And there has been concern that recommendations made by a Government-commissioned Expert Group, were not being implemented, due to opposition by a minority.
"The utility of rapid antigen testing in the workplace has been clearly described by experts in the WHO, the Centre for Disease Control (CDC) in the United States, and by the ECDC. If NPHET is privy to scientific advice contrary to the guidance of these bodies, it should publish it immediately, " ISME said.
The ISME letter was copied to the Tánaiste, Leo Varadkar. Yesterday, Mr Varadkar said the Ferguson Report was a Government-endorsed report. He said employers were being encouraged to use antigen tests (under the latest guidelines) but not as a substitute for other public health measures.
In one sense, it's great to be in a position to be debating which vaccines and which antigen tests should be used. The world was silent on this a year ago. Think about that.
In early 2020, the discussion was about how best to shut down the world. Now, the debate is about how best to open up the world again. That's no small turnaround.
To borrow from Colum McCann, let the great world spin.