Vaccines have changed the war against coronavirus. They have given us new armoury against a devastating threat to the world. The roll out is also lifting the spirits of the nation after a period of unprecedented gloom.
When the history of our fight against Covid-19 is written, the great achievement will be how the world swung from defensive, to offensive mode, in under a year. It will also be about how science, medicine and facts sought to lead from the front and why truth matters when life itself is on the line.
While the battle is not over yet, it is looking better now than at any time before. Next week, the promise is to have around 270,000 people given a vaccine.
The vaccination campaign has been very complex and confusing at times for people. A lot this is down to the sudden changes to vaccine schedules and age groups.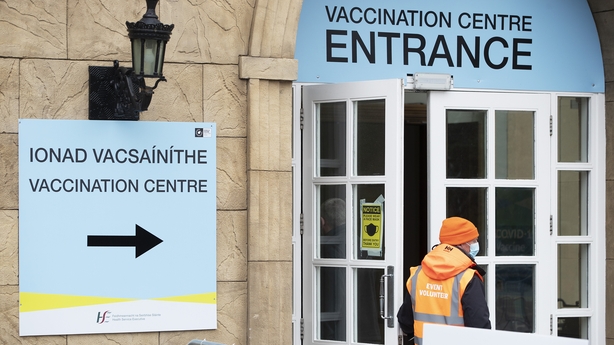 The danger is that with so much changing and often new advice on whether a vaccine should be limited to certain age groups, vaccine hesitancy can creep in.
So, getting the balance right between safety, speedy roll-out and maintaining public support is a very delicate one.
The health experts and officials involved are naturally very cautious, so it can all take a lot more time than expected for decisions to be made. That can be frustrating for the public and also feeds into hard questions about different vaccines and demands by some for a choice of brand.
At this point there is no choice of vaccine available, although that may change down the line when the programme is well advanced. Chief Medical Officer, Dr Tony Holohan, has emphasised that people can have confidence in their vaccine.
One of the issues people have with the AstraZeneca vaccine is that the gap between the first and second dose is 12 or 16 weeks. That means having to wait three months or more to be fully vaccinated, which could affect their travel plans for the summer.
However, the vaccination programme has changed 26 times already so other changes are likely in the weeks and months ahead.
Last Monday, the HSE gave its recommendations to the Department of Health on changes to the vaccination programme. Department officials have been examining it and consulting with the National Immunisation Advisory Committee. It now appears that a decision will not be made until next week's Cabinet meeting.
While the HSE plans to continue with the age-based vaccination programme, it also wants to be able to use the AstraZeneca and Johnson & Johnson vaccines for people under 50, if there is no other vaccine available.
But the definition of what no other vaccine available means is unclear at this point. Would it be a vaccine not being available during a certain week or other vaccine supplies not expected for a month or more?
This week, Germany decided to allow AstraZeneca to be given to all adults, so the situation is changing by the day. That itself poses something of a headache for those managing the vaccination programme.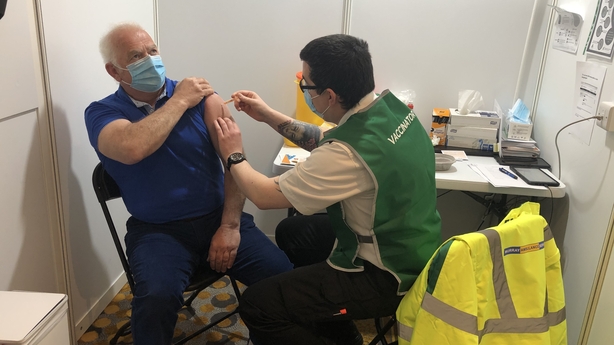 Meeting the set vaccination targets is essential to getting the country back on its feet again. So there was some surprise when Minister for Health Stephen Donnelly said he did not see a need for 24-hour vaccination centres at this point. He said the system had the capacity to deliver the available vaccines through 38 vaccination centres using existing GPs and also having pharmacists involved.
The Irish Pharmacy Union is not happy and says its members feel sidelined from the programme. Pharmacists are well-qualified professionals, who have been administering flu vaccines for the State for many years. The policy approach to date has appeared to favour GPs, with pharmacists and other professionals like dentists unhappy, feeling they have been left out so far.
The issue of having vaccination centres open 24 hours a day is an interesting one. It would be viewed as a 'pulling out all the stops war effort'. The question is, how many people would be happy to get up in the early hours of the morning, or go out very late at night to get vaccinated? People have taken their cars at all kinds of hours to have an NCT performed, so it's not a new concept. So why not likewise for vaccinations? If it can speed up the programme and get the country back to normal faster, what is there to lose?
It was NPHET that had asked the HSE to examine if it could run vaccination centres 24 hours a day. If the vaccination targets are met, this will not be a major issue, but if there is slippage it could come back as a bone of contention.
There has been a lot of debate as to whether the vaccination programme should move to vaccinating different age groups in parallel. In fact, this is already happening to some degree. In relation to the vulnerable, very high and high risk, people in Group 4 and Group 7 have been vaccinated in tandem. It makes sense. There will be some who argue that if the vaccines are available then they should be administered.
So, if the vaccination of people aged 50-59 years is well under way, it will hardly be controversial to start vaccinating people aged 40-49, and so on.
This week it was also confirmed that Ireland's Olympic and Paralympic athletes will be vaccinated ahead of this summer's Games in Tokyo. They will receive the Pfizer vaccine, under a deal between the pharmaceutical firm and the International Olympic Committee.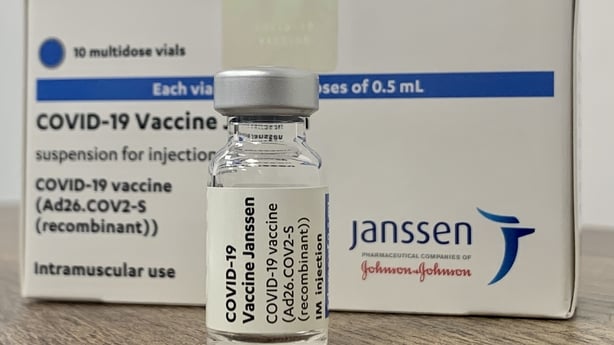 The Johnson & Johnson single-dose vaccine is also being given as a priority to certain groups, like the Roma Community and Travellers. So, exceptions are already being made in the programme.
That said, in general health officials and expert advisory groups appear reluctant to deviate from the age-based system in any way, given the science behind priority immunisation is the basis for this approach.
There may also be a fear that any significant deviation could result in fresh calls from professional groups like teachers and gardaí for priority vaccination. But the fundamental goal must be to get as many people vaccinated, as quickly and as safely as possible, based on the science.
All the while, as vaccines are being administered, all reports of suspected side-effects are being monitored closely by the Health Products Regulatory Authority. Its next update will be on 20 May. The last report in mid-April, showed there had been 6,616 reports of suspected side effects notified. The vast majority were mild to moderate.
By mid-April, a total of 29 reports of blood clotting-type events were reported here, of which a very small number were in combination with low platelets. The HPRA said the individuals sought medical attention and are reported to be responding well to treatment.
A total of 40 reports have been submitted describing an individual who was known to be vaccinated and then subsequently died. Of these, 35 were reported with an mRNA vaccine. The HPRA has said that the type of events reported mainly include fatalities often seen in the general population, such as those due to natural causes or progression of underlying disease. In all the cases, those concerned had underlying conditions and/or concurrent illness, with a small number having tested positive for Covid-19.
The vaccine bonus is here
For the purposes of the vaccine bonus in terms of meeting one unvaccinated household indoors from next Monday, people can be considered fully vaccinated four weeks after the first AstraZeneca dose, two weeks after the single-dose Johnson & Johnson, two weeks after the second Moderna dose, one week after the second dose of Pfizer, or if they have had PCR confirmed Covid-19 in the last six months.
On Friday, the HSE's chief clinical officer, Dr Colm Henry, said that for small family bubbles meeting, they can hug but the advice is to keep the number small.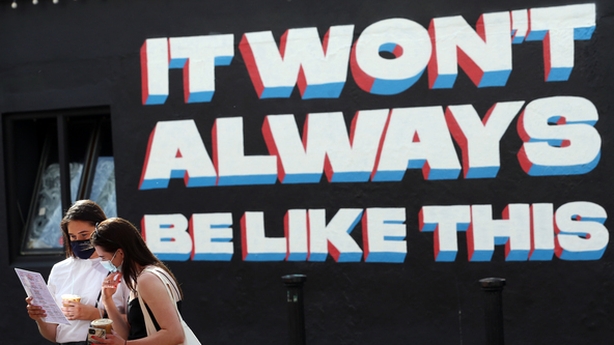 By last Sunday, over 2.1 million doses of vaccine had been delivered to Ireland. Of these, over 1.6 million had been administered to people. At this point, health officials say that 30% of the adult population have received at least one dose of vaccine. When you consider that this time last year there were no vaccines and Ireland and the world were in a very different place, we have come a very long way. The head of the HSE, Paul Reid, described it as a point of strong momentum.
This progress comes after over a year of terrible loss. So many have died and others continue to have the after-effects of having contracted the disease.
The Health Protection Surveillance Centre published an update this week on the number of Covid-19 deaths notified here by month, from March to April. It shows that the most deaths were seen last January, with 1,407 recorded. That was during the post-Christmas third wave.
In the first wave in April there were 1,162 deaths recorded linked to Covid-19. The third worse month was February this year, which saw 875 deaths. So, the third wave was the worst in terms of casualties. The number of deaths recorded last month reduced to 72.
The vaccination bonus is paying off for the people who have been immunised in greater freedoms and reduced serious illness and deaths. And while nothing is certain with this virus, there is hope that by August, Ireland will have returned to relative normality.
That was the view of Tánaiste Leo Varadkar when I asked him this week, about when things would get back to normal in this country. The context for my question was the fact that the Government has agreed to buy almost 10 million doses of vaccine, in 2022 and 2023, via the European Commission.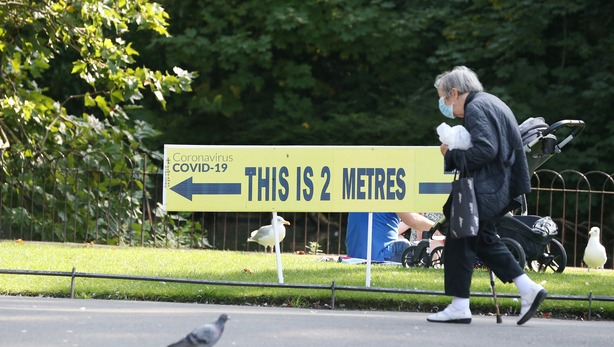 Considering that situation, the obvious issue is whether there would still be a need for social distancing and other restrictions in the next two years.
The Tánaiste was clear that he hopes August will be the month when things return to relative normality. It does not mean that everything will necessarily be like before Covid-19 arrived here. But the view is that most restrictions will be gone by August and next Christmas should be a normal one.
There will still be issues over the coming months about what is possible in terms of international travel, mass gatherings and some indoor events.
Operation vaccination is injecting hope for better days to come. We can feel it in the air and around us now. It's tangible.
After many a dark night, sunnier times lie ahead.