A Co Louth farmer says business has been brisk at what's believed to be Ireland's first contactless milk vending machine.
Tomás Smyth opened the 'Milk Shack' on his family farm in Dromiskin, Co Louth, five weeks ago. The venture is the realisation of a decade-long dream for the farmer.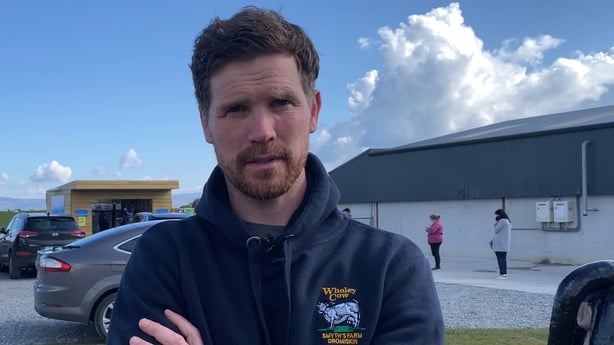 Tomás said: "We only opened five weeks ago. I would never have imagined it would have taken off so quickly. Every day has been very busy."
Every morning at 6am, Tomás and his brothers milk 180 cows.
The milk is then pasteurised, and cooled before it is sold in the Milk Shack.
"We have our own pasteurising unit here and we have our own cooling unit here. This morning's milk is in the machine at the minute. So, it's not even three hours old. You can't get fresher," he explained.
Tomás says he is selling 200-400 litres of milk six days a week at the Milk Shack.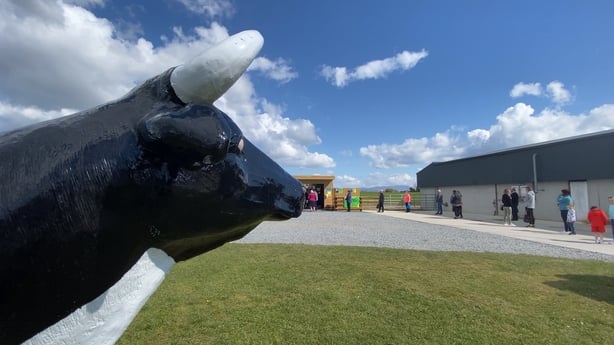 Customers can also buy milkshakes.
"It's a great initiative. Fair play to them for setting it up here. We're here every few days getting our milk," said customer Jason Macken.
Olivia Walsh, another customer who was queuing early, said: "It's great seeing new businesses start, especially during Covid. It's great to get fresh milk straight from its source."
Catherin Reilly said: "It's a brilliant idea. Fresh milk, fresh bottles, and the kids love it. It's brilliant that locals are getting to chat and meet up at a safe distance as well."