This week, we are hearing from some of the most inspiring teenagers from around Ireland in our "Quaran-teen" series of reports. They share their experiences, what motivates them, and their hopes for the future.
For 17-year-old Lauren Ennis, empowering women in agriculture is her passion.
The Co Offaly teen uses the social media platform TikTok to show what it is like working on her family farm.
The self-described "culchie tiktoker" has over 68,000 followers on the social media platform and with it hopes to be a role model and gain respect and recognition for women in agriculture.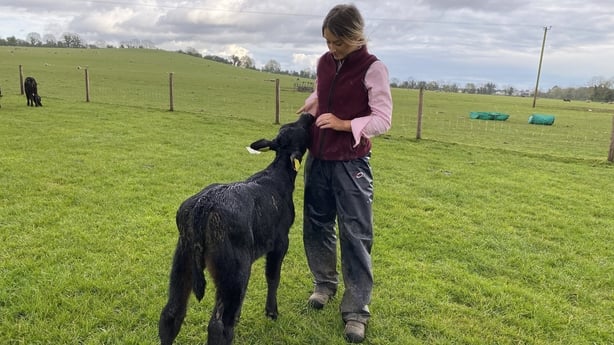 She said: "You know, a woman's place is wherever she wants to be and wherever she's happiest. I feel like often women in agriculture don't get the recognition or the respect we deserve. And I feel like just as a whole the agri community needs to support women more.
"So what motivates me to post agri TikToks is for the young girls who might not have the confidence, to show them farming. I know when I was younger that if I had somebody older than me that I could look up to I would be a lot more confident in myself."
Lauren also uses the platform to address negative comments she receives for her TikToks.
"A lot of the time you will get sexist remarks and if you address them, they will often say they are joking but the thing is girls or women have never found this funny. No matter what your age, if you're a young boy or if you're an old man, this behaviour is not acceptable.
"For me, what makes all the negative comments from boys and men, is the young girls that then message me saying that now they have the confidence to pursue agriculture.
"Empowering the girls is something I'm very passionate about, but also, it's because I have always been an animal lover since day one. For me, working with animals, it's just so rewarding."