This week, we are hearing from some of the most inspiring teenagers from around Ireland in our "Quaran-teen" series of reports. They share their experiences, what motivates them, and their hopes for the future.
When Brandon O'Connor was in transition year a teacher advised him to do a project about something that was personal to him; something he could be passionate about.
He decided to set up a volunteer group to help the homeless because his mother had experienced homelessness and addiction.
Three years later the now 19-year-old from Donaghmede in Co Dublin manages 25 volunteers with his Dublin Homeless Awareness team.
The volunteers are all aged between 16 and 25 who are active on the streets of Dublin city centre two nights a week.
Brandon is training to be a paramedic and within his group of volunteers there is a "response team" who are trained in and can deliver basic first aid.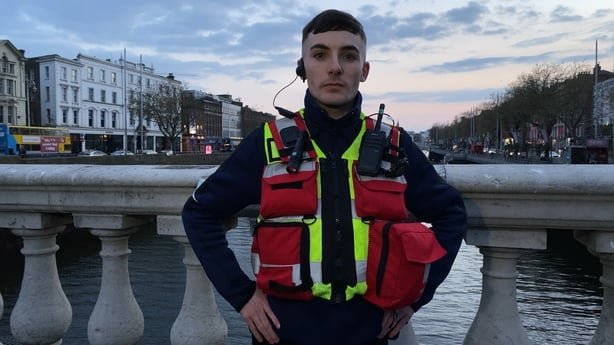 He said: "My mother was homeless and a drug addict when I was younger so that's where the motivation came from. I have kind of brought clarity to the other younger people because I could say this is how my mother acted and this is how a drug addict will act.
"I kind of know how to talk to them. How to deal with them, how to keep myself safe from making promises to them and stuff like that.
"Our slogan is, 'Young People Care Too'. I think a lot of youth get a bad reputation from the media. Every young person gets tarnished with the same brush and there are good teenagers out there and there are people who want to give back to the community."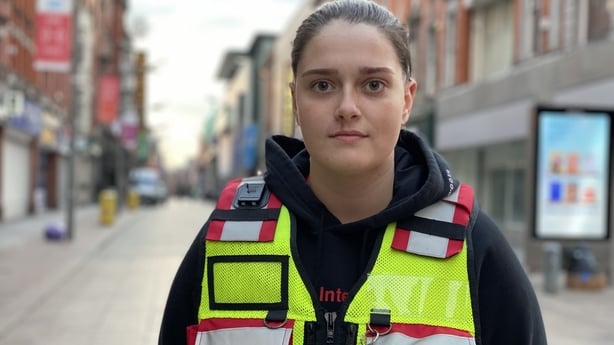 18-year-old Amy Dooley volunteers with the Dublin Homeless Awareness team.
She said: "I suffered with my mental health nearly all my life and coming out here has really helped. My motto is, when you do good you feel good. The main thing you find on the streets is mental health and that isolation really getting to people."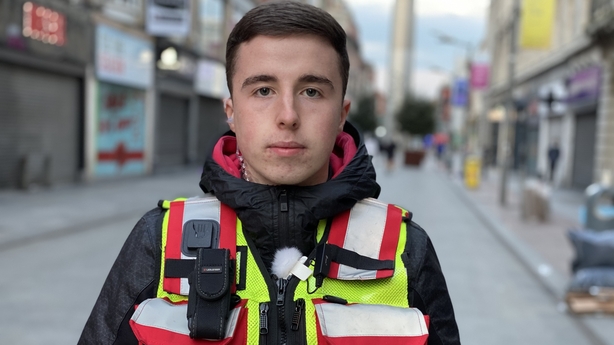 17-year-old Aaron O'Connor is also a volunteer with Brandon's team.
He said: "We go around checking on homeless people, rough sleepers. If they need a hostel we book them into a hostel.
"I wanted to do something to give back. It's good to be going home at the end of the day knowing you have helped people and it's good to have a bit of a friendship with them so you can talk to them."
RTÉ News spent an evening filming with Brandon and his team as they handed out food and help to the homeless.
At one point, a member of the team hands out crisps to two young children whose mother is availing of their services.
As we follow Brandon's team through the streets of Dublin we see some of the challenges they face. Following an incident near the Ha'penny Bridge the team makes a call to the gardaí about a person in distress.
Brandon hopes to achieve charity status for Dublin Homeless Awareness. He does at times "feel like you are not getting anywhere because you are seeing the same people on the street."
He said: "I'll be talking to people tonight that know me since I started. I've been helping the homeless for around four years now so they all kind of know me for a long time now. It's friends helping friends you could say."