This week, we hear from some of the most inspiring teenagers from around Ireland in our 'Quaran-teen' series of reports. They share their experiences, views on life and hopes for the future.
For 19-year-old ballerina Emer Lenihan, dance is part of her soul. The Claregalway native has trained in ballet since she was four-years-old.
She moved to the UK when she was 14 to enroll at the London Russian Ballet School.
When the pandemic began, Emer was finishing her professional training diploma at Brussels International Ballet School.
She was also beginning the next step in her life as a professional ballerina. She spent the early part of 2020 attending auditions at prestigious ballet companies throughout Europe. As Covid-19 restrictions began, Emer returned home to Ireland.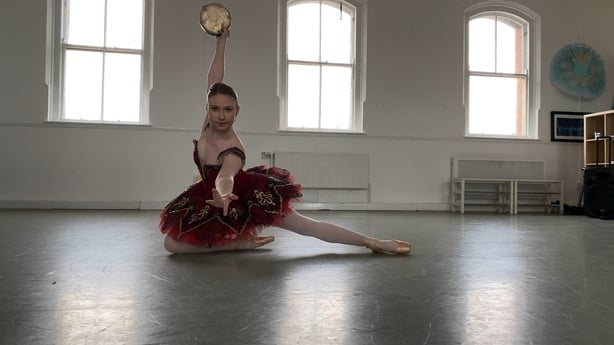 She said: "I can't not dance. It becomes a part of you. Once it's in your soul you can't get rid of it. Before the pandemic hit, I was in Russia, Bordeaux, Sibiu in Romania, London.
"My goal, at the moment, is to get a full-time contract with a company. You can't be too fussy especially with the way things are.
"I would have of course loved to get one of the top companies. That's what I am striving for. But just to get a full-time job where I know it's secure is really what I want.
"My thing is mainly that I just want to perform. That's just who I am. I just need to be on the stage myself."
Now living in Dublin, Emer continues to train on her own and through online ballet classes and workshops. Although not as frequent, auditions have also moved online.
She said: "So if I'm applying for my auditions now I set my camera up, my phone on a tripod and use my music off my laptop. It can be quite tough to record it all yourself.
"I think currently with the whole pandemic and everything happening that it's really hard to motivate yourself when you've nobody else in the studio with you.
"You're very much on your own to figure everything out for yourself even more than you would usually be with classical ballet."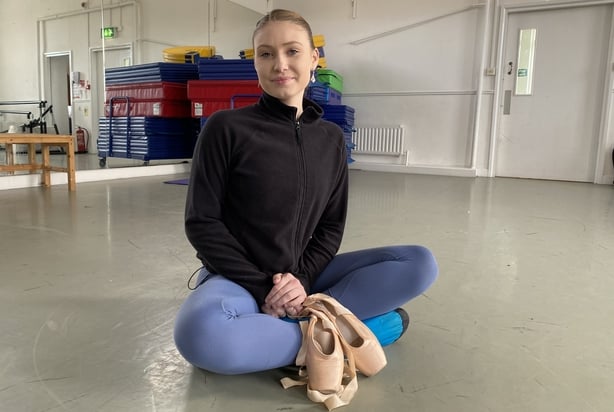 Even though her dreams have been put on hold Emer feels that her life as a ballerina has given her the resilience to stay focused and keep motivated.
She said: "I'm quite resilient to being knocked down a lot. I think that's a lot of people who are in the ballet industry.
"You get a lot of knockdowns where it could be you might not be the right height, you might not be the right shape, the size, the look that they want in an audition.
"I think that has helped me to become really resilient to a lot of things even with the pandemic it's a matter of me starting to think to myself, 'It's an extra year. You're still young, Emer. It's an extra year. Keep going.'"