Two months after it opened, staff at Ireland's first hospital dedicated to sick and injured wildlife are appealing to the public to think twice before rescuing baby birds and animals.
The Wildlife Rehabilitation Ireland (WRI) hospital, in Garlow Cross, Co Meath, said it was working at near capacity and was in danger of being overwhelmed.
"This is our busiest time of year," said WRI Education Officer Aoife McPartlin.
"It's what we call orphan season. It's when we see lots of baby birds and animals born and often their parents are killed in road traffic accidents."
The hospital said it had seen an influx of baby animals and birds taken from the wild too soon.
The WRI is asking the public to think twice before bringing them to the hospital.
Ms McPartlin said: "If you find baby birds for example on the ground, they are most likely learning how to fly. They will be bouncing around, flapping their wings and looking like they can't take off.
"What they are doing is training and exercising their flight muscles.
"So, if you see a bird that looks like it can't fly but otherwise looks healthy, we would advise people to observe those birds for 24 hours because their parents are more than likely nearby keeping an eye on the fledglings."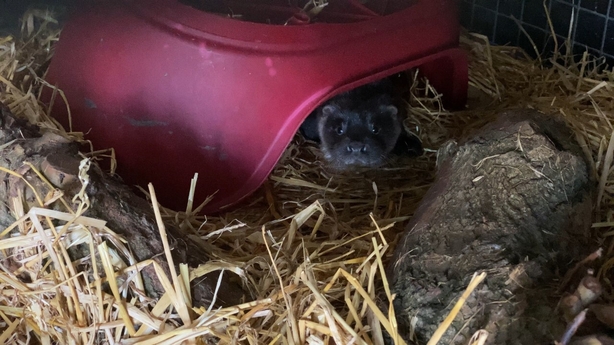 The WRI hospital has rescued and treated more than 200 animals since it opened on the grounds of the Tara Na Rí pub.
The hospital said there was a danger of healthy baby animals coming into their care and dying from stress because they are inadvertently being separated from their parents and natural habitat.
It said people can call them on 0818 8777 66 if they need advice about whether to rescue a baby animal or bird.