An orphan foal that has touched the hearts of thousands of people on social media is making good progress, according to the Co Meath charity that is caring for her.
The foal, named Gracie K, was born last Thursday to a mare that had been rescued several weeks earlier by the charity My Lovely Horse Rescue (MLHR).
However, the mare died just hours after her foal was born.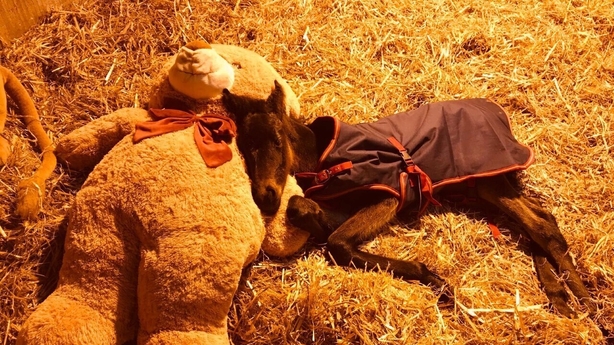 Tarah Daly, from MLHR, said: "Uma was 25, underweight and had been heavily worked.
"She was an old lady as it was, yet she still gave Gracie the best start possible - the mare's first milk is very important to babies.
"However, she passed away in the horse box, with little Gracie beside her, as she was being brought to Lisadell Equine Hospital for treatment after the birth."
Gracie K has needed round-the-clock care since then, with her progress being charted on the charity's Facebook page.
Tarah said: "The first night she came in to us I stayed with her. I've been staying with her for the nights just to make sure she's settled.
"She's really settled now. She has a really good appetite and she's full of energy bouncing around the place."
MLHR says Gracie K is another example of what happens when horses are "overbred and overworked with no knowledge".
The charity said the foal will remain in its care until she is strong enough to be rehomed.