It has been a year when, for public health reasons, significant restrictions have been placed on fundamental human freedoms.
These restrictions need to be proportionate, reasonable and based on good science.
Many people say they have barely stepped out of their homes over the past year, due to fears about Covid-19.
In such circumstances, mandatory hotel quarantine may not seem like such a major imposition, especially as it lasts for a finite period, probably 12 days in most cases.
But the health and safety of "guests" is a very important aspect too and Ireland is doing this for the first time. What something is new, it can have pitfalls.
Mandatory hotel quarantine is now in place and the first bookings are already in for the months ahead.
The Department of Health is the lead department for the scheme and the Health Service Executive will carry out PCR testing on hotel guests.
I asked the HSE if I could get a copy of the questionnaire that people will be asked to fill out on arrival at one of the mandatory quarantine hotels, or if I could receive a list of the questions to be asked. I also sought a copy of the questionnaire that guests will be given every three days to check on their general health.
The HSE told me that the Department of Health is "on the hotel quarantine". So I asked the same questions of the Department of Health.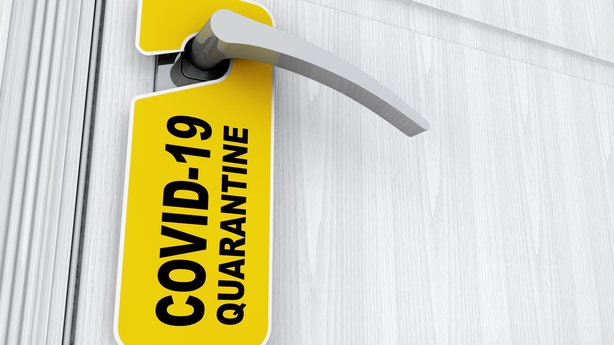 The Department did not supply me with the questionnaires or the questions guests will be asked.
A spokesperson said that the Department has engaged an end-to-end service provider for all services required for mandatory quarantine, including accommodation, food, transport and security.
"The Defence Forces are responsible for the day-to-day oversight and quality assurance of the Mandatory Quarantine System," the Department of Health told me, adding that the Forces' role is confined to designated airports and ferry ports, accompanying scheduled service provider transport from ports to airports within the State and at mandatory quarantine facilities.
After all that, I am none the wiser as to exactly what the assessments for guests will be on arrival and during their stay.
I asked the Irish Council for Civil Liberties about the issue. It said that given the State will carry out medical risk assessments for people quarantining, the Government should publish details of these, including details of mental health assessments.
"Being confined most of the time to a hotel room will not be easy. It will be harder if the person is unfamiliar with Ireland or the English language."
Liam Herrick, Executive Director of the ICCL, said it may be deeply disturbing for people to be locked into a room for two weeks.
"We understand there will be clinical staff on site but Government should clarify if this includes mental health support, and whether this support goes beyond the quarantine period. Government should clarify if hotel and security staff will receive proper training for any situations which may arise."
The ICCL said it was vitally important that independent, rights-focused, inspections are in place.
The assumption is that for people in mandatory quarantine, they will leave after a negative Covid-19 test taken on day 10, with the results back on day 11 or 12. So a 12-day programme is the most anyone will pay for.
Of course, it's not about cost, but more about reducing the risk to people living in Ireland from people arriving from certain designated places with high Covid transmission.
For people who travel abroad, for holidays or work, there is a new risk from now on. The list of countries on the danger list can rapidly change in a pandemic.
So they could unexpectedly find themselves facing mandatory hotel quarantine on return here. Everyone travelling has been urged to check the list of designated 'high risk' states regularly.
Ireland is one of a few countries that have introduced this system. Australia operates it also. One of the big issues will be the health and welfare of people in quarantine.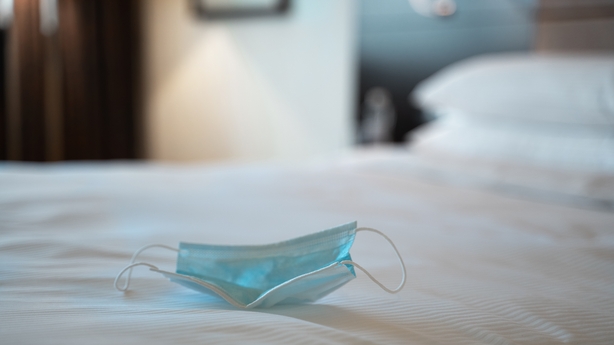 Being confined most of the time to a hotel room will not be easy. It will be harder if the person is unfamiliar with Ireland or the English language. So the quality of the assessments on arrival and during a person's stay will be critical.
At a 'technical briefing' this week at the Department of Health on the operation of the scheme, the media was told that clinical staff will be at each hotel where mandatory quarantine operates. A GP can also be called if deemed necessary.
People will be assessed on arrival. They will be contacted at least daily. They will be asked to complete a questionnaire at least every three days, to help monitor their mental health.
There was initial confusion at the briefing, when the media was informed that people would not have their own hotel room key. But it was later clarified by the Department of Health that guests would have a key, as this would be needed to operate the power in their room.
There are certain medical reasons which will exempt people from mandatory quarantine. A person will be exempt if they are travelling here for unavoidable, imperative and time-sensitive medical reasons. These reasons will have to be certified by a registered doctor, or a person with equivalent qualifications outside of the State. An obvious reason for exemption would be a terminal illness.
People in quarantine will be tested on the day they arrive and they should have the result the next day. They will then be able to leave after 10 days if they have a negative test at that point.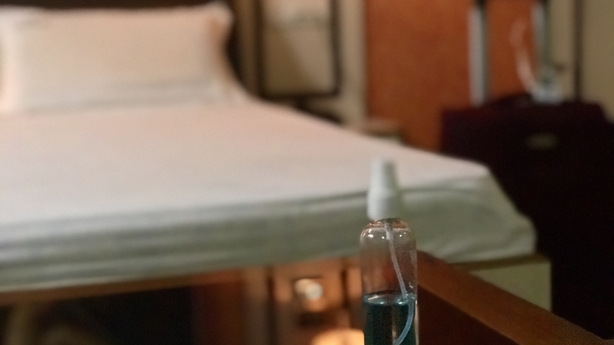 However, there is always the possibility that some people will develop Covid-19 while in quarantine. This would mean their quarantine being extended for 10 days and they would need to be five days free from symptoms to be able to leave.
The HSE will carry out the testing for hotel quarantine. A separate healthcare provider will provide the assessments for guests.
People who develop Covid-19 will need to be closely monitored in hotel quarantine. If their condition deteriorates, they may need to be brought to hospital. So the quality of monitoring and medical care in quarantine will be critical.
The State will have an obligation to look after the mental and physical well-being of every person in mandatory quarantine. This is a new system for Ireland and that brings risks. In those circumstances one would expect the authorities to always err on the side of caution.
When people arrive in quarantine, they will be given information on their food choices, exercise and well-being. There will be designated fresh air/exercise breaks, booked in advance. A fresh air break will only be permitted after a guest has received a negative Day 0 PCR test.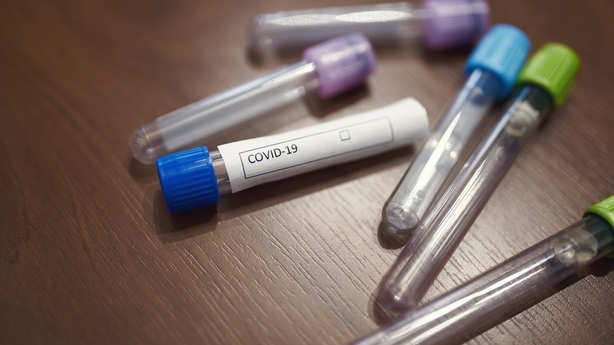 The Department of Health said that the possibilities for fresh air/exercise breaks may differ from one facility to another.
If you come to Ireland from a designated 'high risk' country, you must do mandatory hotel quarantine. If you arrive in Ireland without a negative PCR test you must also do mandatory hotel quarantine.
If you come to Ireland from any country not deemed high risk, you must quarantine at home, provided you have a negative PCR test.
Opposition politicians here have criticised the hotel quarantine system, pointing out that it will discriminate against people from Africa and South America. They say that it will not be a deterrent for people from Britain or the US - or from countries not in the current high-risk list of 33.
The Irish Patients' Association said it was very late in the day to be bringing mandatory hotel quarantine in, but also stated that it was needed.
"It's venue arrest in a velvet glove. The State cannot outsource its responsibilities. Many of these travellers from some of those high risk countries may be fearful of their detention," said Stephen McMahon of the association.
"It's imperative that vulnerable people in quarantine have access to independent advocates should they need them; accredited advocates should have access to these locations."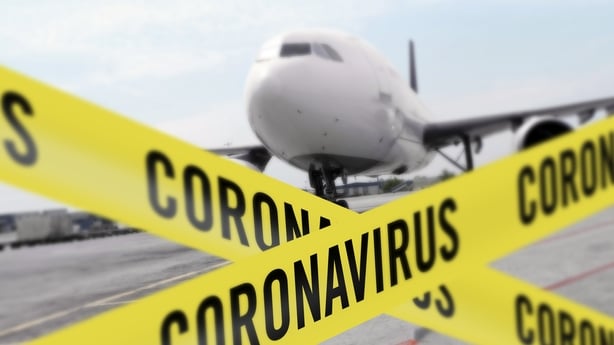 In Australia, the minimum period for hotel quarantine is 14 days. People who refuse to be tested have to stay in quarantine longer, for 24 days. There are fines for people who refuse to comply with the legislative requirements. The legislation providing for mandatory quarantine is the Health (Amendment) Act 2021.
Meanwhile, on Tuesday, we will know what the Government plans are for continued restrictions after 5 April.
NPHET meets on Monday and will give its advice, which will be discussed by the Cabinet Covid Sub-Committee that evening.
The full Cabinet will then decide on the issues on Tuesday and a statement can be expected from the Taoiseach later that evening.
At last Monday's National Public Health Emergency Teams briefing, I asked Deputy Chief Medical Officer Dr Ronan Glynn if the 500 cases a day average we are seeing now actually the new daily baseline here.
This is because the current virus we are dealing with is a new virus, compared to what was seen in the first wave, due to the dominance of the new UK variant.
The question being - is it realistic now to believe we could get down to say 50 or 100 cases a day, under the new circumstances and given that we are where we are now after Level 5 restrictions for 13 weeks? People are asking, what more can possibly be done to get numbers down significantly?
Late last week, Tánaiste Leo Varadkar touched on the same issue when he said it was very hard to see daily case numbers drop to less than 500.
So the big question is - what happens now, in those circumstances?