A school principal in Limerick is warning that children must be at the centre of any Government strategy as we emerge from the pandemic.
The impact of long lockdowns has highlighted how the digital divide and severe overcrowding has been affecting children in a community that was promised housing and a better future through regeneration.
Moyross in Limerick is home to around 2,000 people today.
In 2007 a government-led regeneration programme began in the north Limerick housing estate aiming to reverse years of decline and gang feuds.
At the time there were 1,215 houses in Moyross. In 2020 there were just 721 houses - 494 have been demolished. 
Limerick City and County Council took over the Regeneration Programme in 2014 and it has been guided by the Limerick Regeneration Framework Implementation Plan ever since. 
To date just 46 new homes have been built and 101 new houses are expected to be completed on site this year.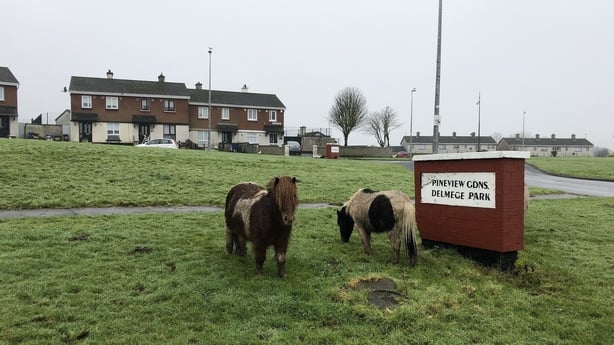 Fianna Fáil TD for Limerick City Willie O'Dea has criticised the pace of building houses and has called the situation unacceptable. 
"The plan is good. The idea is good. But the implementation has certainly failed the people of Moyross" said Mr O'Dea.
Regeneration in Moyross has seen increased attendance in school, serious criminality has fallen and community engagement is rising. 
However, there is growing frustration over investment in community facilities in the area without providing housing for the number of people living there who will use them. 
Now residents struggling with overcrowding for over a decade have been left exposed during the Covid-19 pandemic and ongoing lockdowns.
"It's impossible to engage in education or employment if you have to sleep on a kitchen floor at night time." 
At the heart of the community is the Corpus Christi Primary School. School Principal Tiernan O'Neill has been working there for 20 years.
He has serious concerns over the long-term ramifications of the pandemic and the disproportionate impact on education and gains made in the community.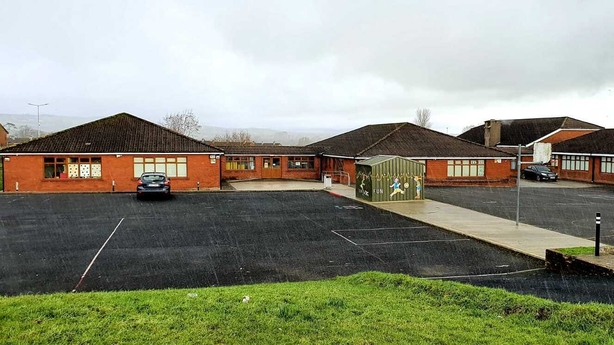 "Regeneration came because the Government lost control of the area. The base line was so low to begin with that Moyross has been on a remarkable journey. But it's still nowhere where it should be," he said.
"Thankfully in recent years we've started to see the positive impact of the DEIS education programmes in the school and also the regeneration programmes.
"I would, however, have huge concerns about the disproportionate impact that Covid-19 is having on communities like Moyross. We've seen at close hand the impact of the digital divide and our children's ability to engage with the online learning platforms." 
Mr O'Neill said the pupils and parents are great ambassadors for Moyross, but he is worried about the welfare of children living in overcrowded houses, family hubs, hotels and Direct Provision.
This concern is echoed by his colleagues who have seen the school act like a housing office for many parents. 
The school's Family Support Worker Jason Craig said around 90% of his job is in relation to housing. 
"Parents come in here, really distressed, really overwhelmed trying to argue their story and why they need this help. It will go from the level of filling out housing forms to the levels of advocating to the council or even advocating further to private landlords to give families a chance." 
He said one issue that has been highlighted in the pandemic is the difficulty of getting into the housing system. 
"Sometimes, not everyone that's living in the house could be on the tenancy. So you're kind of trapped between a rock and a hard place because you can't actually come forward and get your name on the housing list because if you give the address that you've been living in, then you could end up with having the council knocking at your mother's door asking for rent arrears. 
"That could sometimes run into thousand of euros. 
"A lot of people out there won't come forward and won't make that step because they're fearful of putting pressure on their parents. 
"It's a very difficult situation and I think it's something that exists in many communities across the country. I think it's a real barrier." 
Mr Craig believes a rapid build housing programme is needed. 
"It's impossible to engage in education or employment if you have to sleep on a kitchen floor at night time." 
The ongoing issue of overcrowding has been compounded during lockdowns by more people being at home, more of the time. 
Corpus Christi Primary School Completion Officer Adrian Power is warning that damage that has been done over the past year could be "irreparable". 
"If you drove into Cosgrave Park in Moyross, there are 10 houses, and within those 10 houses, there's 100 residents".
"You cannot tell me this is a framework that is working the way it should be, and I think questions need to be asked." 
Mr Power believes communities like Moyross have been set back from an already disadvantaged position during lockdown.
"A lot of families, and a lot of parents in the community would have just been getting their life back on track.
"That could be, you know, from everything around mental health, substance misuse, a lot of families started to work, then all of a sudden, they had lost work. 
"The services that would have been linked in with to improve their well-being would have been lost and it was just a massive setback. 
"It's taken years for some parents to get to a place where they can fully support their kids. And for that to be taken away, and with talks of another nine week lockdown, we really do see with some families this damage may be irreparable."
Over the past year Mr Craig and the school's liaison officer made over 1,000 house calls and witnessed the challenges for children trying to access education. 
"Even at times where we had gone out to get tablets, it was only when we went to some of the houses, we realised there'd be no broadband. So, we actually had to source tablets that you could enter a sim card and we could top up the tablet on a monthly basis." 
In order to fund these devices, the school engaged with religious orders including the Franciscan Friars of the Renewal. 
The Friars have been based in Moyross for around 14 years since the start of regeneration. 
Their usual interaction and engagement with young people has been halted during the Covid restrictions. Instead, they are helping to raise funding for school devices to help young people with their education and future jobs. 
Long-time advocate for regeneration but critic of the implementation of the plan is Fianna Fáil's Willie O'Dea. 
"I wanted a different type of regeneration. I wanted a situation in relation to physical regeneration, along the lines of what happened in other countries, such as for example, Scotland, particularly in Glasgow. There, the rebuilding took place in conjunction with the demolition.
Mr O'Dea believes that the pace of building in regeneration areas across Limerick is happening far too slowly. 
"Just about 1,100 houses have been demolished and less than 300 have been built to replace them, which means that at the time of an acute housing crisis we've lost about 700 units here in Limerick. That is the situation 10 years on, which is quite unacceptable." 
Jason Craig and Adrian Power both grew up in Moyross. They said they feel privileged to have grown up there, completed their education, and are now helping support children in their own community. 
But they are concerned for the future of children from Moyross.
"I believe the overcrowding issue leads to other issues, whether it's criminality, whether it's unemployment, whether it's not engaging in education.
"It also leads to family breakdown, leads to risk of homelessness, it leads to so much that can be unsettling in a child's life. And until you have that kind of firm safety net of having your own place, your own base, I think everything else in society will come second," said Mr Craig.
Mr Power believes the overcrowding that exists in Moyross would be a scandal in any other community, or for a community that has had a specific regeneration program to tackle the issues that he faced growing up. 
"For those issues to still exist when there's been a massive amount of money spent. When I grew up there was an issue of overcrowding, we still have that in the community today.
"Again, a scandal in any other community but this is a community that was promised a regeneration programme. So, I mean it is incredibly demoralising, and it's just not good enough." 
As we emerge from the Covid-19 pandemic, Principal O'Neill believes children must be at the centre of any Government strategy
"Our Government has signed up to the United Nations convention on the rights of children. But on a daily basis here I see how we are not fulfilling our brief in that regard. 
"Things just can't go back to normal in the post-Covid world, things have to go back to better. The extraordinary context we currently live in, it requires an extraordinary response, if we are going to maximise life opportunities for the children in this country going forward."