A cellist based in the west of Ireland whose picturesque online videos of his open-air performances went viral during the pandemic performed a special recital for St Patrick's Day.
Patrick Dexter was invited by the Embassy of Ireland in the US to play at its virtual event, 'Shades of Green', celebrating Irish American history, traditions and the resilience the community has shown in response to Covid-1
"I feel proud to represent this part of the country in this performance. To show the people of America and the people of the world how beautiful Ireland is and how the Irish spirit is staying warm throughout this difficult year," said Patrick.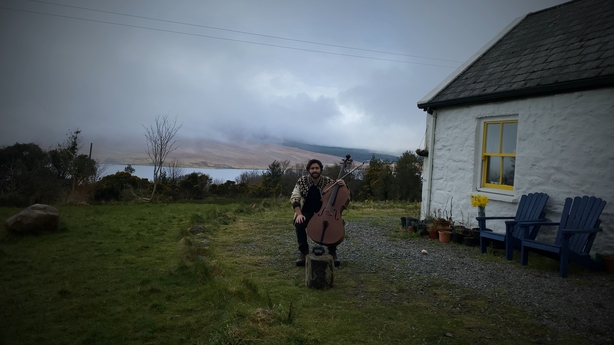 The music teacher began posting online videos of himself playing the cello shot outside his picturesque cottage near Newport, Co Mayo when schools closed last March.
He believes the videos, which have received millions of views around the world, provide "a connection to Ireland at a time when it possibly is easy to feel disconnected to home".
Patrick's videos include cello renditions of 'Raglan Road', 'Molly Malone' and U2's 'With or Without You'.
"There are certain things in life I know that give great happiness and joy. I certainly think one of those things is being outdoors, nature, breathing fresh air, and another one of those things is music," explained Patrick.
"In Ireland, we have a great culture and love for both of those things," he added.
Patrick played a rendition of 'Brigid Cruise' by Irish harpist-composer Turlough O'Carolan for the 'Shades of Green' event.
It was broadcast online from 11.30pm.