The worst of the third wave of Covid-19 has now passed. The enemy is receding. But the danger is not gone. The task now is to avoid a fresh onslaught, in the months to come.
With cases in the community and in hospitals now on the decline, vaccination is seen by many people as the main event. Vaccination is the beacon of hope, despite the fact that there are still many unknowns about what having the vast amount of the population vaccinated will actually mean for society and returning to relative normality. But NPHET says there is emerging evidence of the protective effect of vaccination.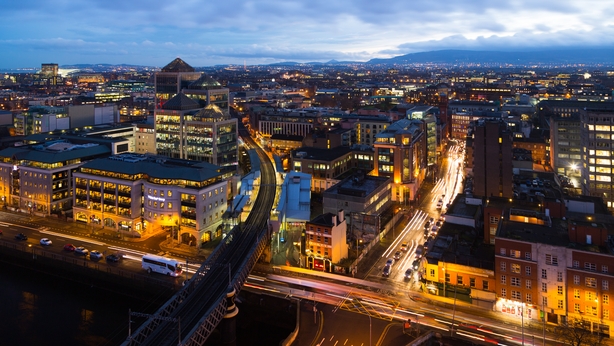 When this crisis has eventually passed, and it will end at some stage, we will never be quite the same. It has affected people physically, mentally and spiritually too. It has changed our perspectives on life and what is regarded as important. These changes will surely stay with us and give us pause for thought.
Impact
As a people, we will carry these experiences into the rest of our lives. Future generations will wonder what the Covid-19 pandemic was all about. The terrible impact will be reflected in the history books and the newspapers, the television and radio reports, and the social media of the time.
History will record that despite the world's many great achievements, we were vulnerable to a virus that almost shut down the world. It will be there alongside other major world events, like the two world wars and the 1918 influenza pandemic. There have been milder pandemics but they caused much less loss of life.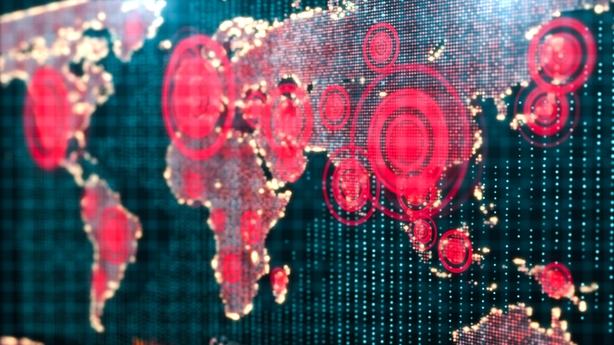 The first influenza pandemic of the 21st century - the H1N1 virus in 2009 - is within recent memory and gave us a small sense of what such events might be like. But it did not cause the terrible disruption we have seen since the start of 2020. However, according to the World Health Organisation, the H1N1 virus was the first pandemic for which many EU member states at the time had developed pandemic plans, describing the mass measures to be taken, aimed at reducing illness and fatalities.
The estimate of the impact of the H1N1 pandemic is that it caused between 100,000 and 400,000 deaths in the first year. As of now, coronavirus has lead to over 2.5 million deaths, according to the official statistics. What we are dealing with now is an enemy of a very different kind to what has come before.
Vaccination programme
By the end of this weekend, the aim is that half a million doses of vaccine will have been administered to people. While half a million will be a milestone, there is a long way to go, given that the estimated vaccinatable population here is put at 3.75 million people.
There was much criticism in the past week over what some view as the slow roll-out of the national vaccination programme. The Government and the HSE have insisted that almost as soon as vaccines arrive here, they are administered as quickly as possible. Any delays are put down to disruption to the vaccines supply.
Let's look at the figures. Towards the end of last week, Ireland had received 520,320 vaccines. Up to Tuesday, 460,640 had been administered. The remaining vaccines were mostly for use for the rest of this week, with some held back to ensure availability of a second dose, for people who have received a first dose.
The setback on not reaching the original 100,000 target of vaccinations last week was blamed in a late notification of a delayed delivery of AstraZeneca vaccines, totalling 25,000 jabs. The HSE has said that this affected last week's targets and will also impact on the figures this week too. But it says it has been assured that the shortfall will be made up during this month.
Missed targets
The three-week plan to have all of those aged 85 years and older by the end of this week have their first vaccine will not be met either, the Irish College of GPs conceded. Taoiseach Micheál Martin told the Dáil that there have been "bumps along the way" in the delivery of vaccines.
During the week, some GPs reported not having received any vaccines and that they had to ring people over 85 years to cancel appointments. Other GPs said they had been left short vaccines, or the cold-chain delivery came on the wrong day, or went to the wrong practice. In some cases the needles for vaccination had not arrived either.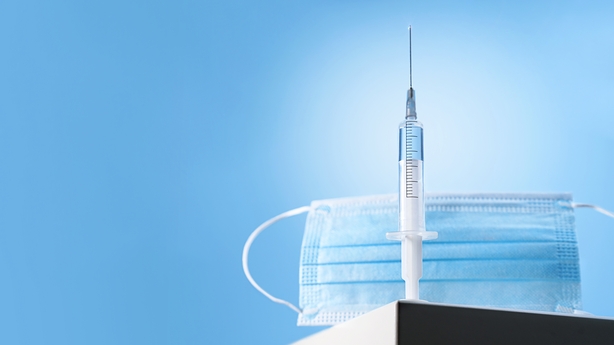 The deal to roll-out vaccinations for those aged 70s and older using GPs was agreed between the HSE and the Irish Medical Organisation. The targets set out at the start of this phase have not been met. Indeed some patients aged 85 have been given dates for Covid-19 vaccination for 18 March, which is the week after next.
There are genuine reasons why targets will be missed. Sometimes it can be down to a target being unrealistic. In life, it is often best to underpromise and overperform, rather than overpromise and underperform. For the Government, managing expectations in this unprecedented vaccination programme was always going to be a tightrope.
Identifying people in Cohort 4
The Cohort 3 group of people who are currently due to be vaccinated consists of almost half a million people. So far, most of those aged 85 years and older have got their first vaccine. However, this group of 72,000 people has yet to get the second vaccine, to be fully immunised - a process which will take many more weeks.
After this group is completed, there are an estimated 90,000 people aged 80-84 years, 134,000 people aged 75-79 years and 191,000 people aged 70-74 to be vaccinated. No-one can say at this point with any certainty how long this will actually take, given the experience so far.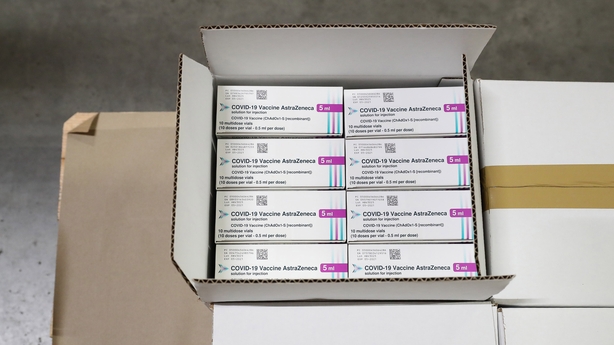 In the Dáil late last week, Minister for Health Stephen Donnelly said the HSE would begin next week to administer vaccines for Cohort 4, those aged 16-69. This is the group at very high risk due to underlying conditions. Cohort 4 is behind Cohort 3 so people may be asking why vaccination is to start in this group next week given there are well over 400,000 in Cohort 3 who have yet to get their first dose.
It's because the AstraZeneca vaccine cannot currently be given to those aged 70 years and older, and given there is supply available here of that vaccine, the group to benefit is Cohort 4. There are around 160,000 people in Cohort 4, those at very high risk due to an underlying condition. The HSE hopes to give around 10,000 of these people their first vaccine next week. Identifying people in Cohort 4 will be a complex task for hospitals and GPs, due to the lack of risk registers and unique patient identifiers in Ireland.
The HSE and the Government have promised that from April, a million doses a month will be administered to people. That will be a big challenge, once the vaccines are delivered as promised. The HSE will need to have sufficient staff in the right locations to deliver such huge immunisation volumes, along with a fully-operational IT system, which the Oireachtas Health Committee heard this week was not yet fully operational.
Return of schools
The big change this past week was the return to school for some pupils. The impact of that on virus cases is unknown but health officials insist that schools are safe places from a health perspective. Next week, we will see the data on schools and outbreaks, and if there is any rise in cases attributed to the return of schools. NPHET has said that it will be watching for any trends in that regard over the coming weeks.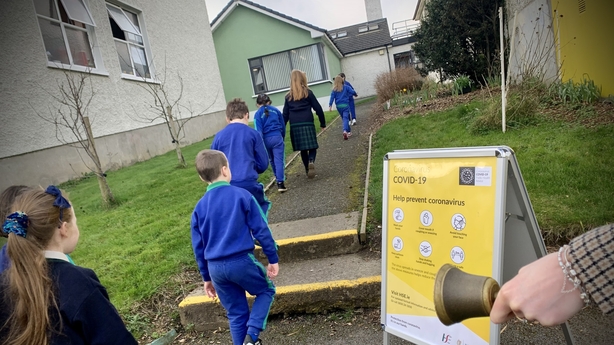 During an online conference by the Independent Scientific Advisory Group last week, public health specialist, Dr Gabriel Scally cited the WHO view that schools should be the last to close and the first to open. He said that when schools are shut, this is the time to ensure measures are in place to prevent and respond to viral transmission. He emphasised the importance of having mechanical ventilation in schools, given it was an unacceptable risk to expose children to Covid-19 when the long-term effects of the disease were not yet fully understood.
The latest figures show that the rise in outbreaks last week was seen in private houses/family outbreaks or private house/general outbreaks, community outbreaks and hospital outbreaks. Outbreaks in nursing homes reduced a little. The head of the HSE, Paul Reid, has said that vaccines are showing very early signs of effectiveness. He said that the infections amongst the most vulnerable and healthcare staff are decreasing hugely.
Hope ahead
We can see that in the reduction in cases in hospital and in ICU, which should continue easing from now on. There is continued, slower, but constant progress in Ireland against all of the indicators of Covid-19.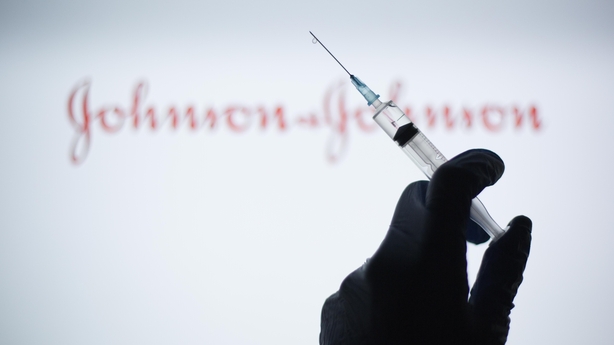 Next week, we are hoping for positive news from the European Medicines Agency, regarding its decision on the Johnson & Johnson vaccine. Ireland has ordered 2.2 million doses of this single dose vaccine, so it's a big deal for us. A positive outcome next week will add to the hope that vaccination already holds for people.
It may not feel like it but we are in a very different place now, compared to a year ago.
At that time, much less was understood about coronavirus and in many ways we were heading into the dark and the unknown.
We are now in early spring and the season of light and renewal.
We are much better armed, with a vast amount of medical and scientific knowledge and the new weapon of vaccination.
It should inject us all with a new sense of hope and that maybe, an end is in sight.