A Co Kerry senior that received doses of a Covid-19 vaccine unexpectedly has said that getting the jab is an honour and like winning the lotto.
Last week, 78-year-old Sean O'Shea from Derrynane received a call informing him about his first vaccine shot the next day.
Mr O'Shea told RTÉ's News at One it was "like winning the lotto".
Mr O'Shea is one of the over 70s in Sneem vaccinated after hundreds of doses of the Moderna vaccine arrived unexpectedly.
"I feel absolutely brilliant. I feel I've won the lotto. We got our jabs last Friday," Mr O'Shea said.
"My wife and I have underlying conditions and it was brilliant when we got the call last Thursday to say that we would be vaccinated on Friday. It was absolutely marvellous," he said.
"It was like winning the lotto because at our age if we were to get the virus it could be very serious. Era look, we have everything because once you have your health isn't that wealth," Mr O'Shea added.
The population of Sneem Health Centre's practice is around 1,600 and covers a wide geographical area from Kenmare to Waterville.
234 patients are aged over 70 and have received their vaccines.
The remainder of the doses will be administered this weekend.
Sneem practice nurse Sheena O'Sullivan told News at One: "Today we are organising for the last doses that we have. We are going to give them to all our high-risk patients".
Mary Regan, another recipient, said she felt "pleased and honoured" to get the vaccine.
She said she is looking forward to getting her second dose in the coming weeks.
"It is a welcome gift, the vaccine, and it makes people in better form because the last lockdown was hard. This lockdown was a little tough as well. People are more in good humour now and are looking forward to the next vaccine," Mrs Regan said.
The vaccine was given out by two local retired doctors, Dr Patrick Malone and Dr Diane Foord, and the current GP, Dr Hernan Ganzo.
Dr Ganzo, who runs the Sneem Health Centre, said it was a "happy surprise" that it received that number of vaccines.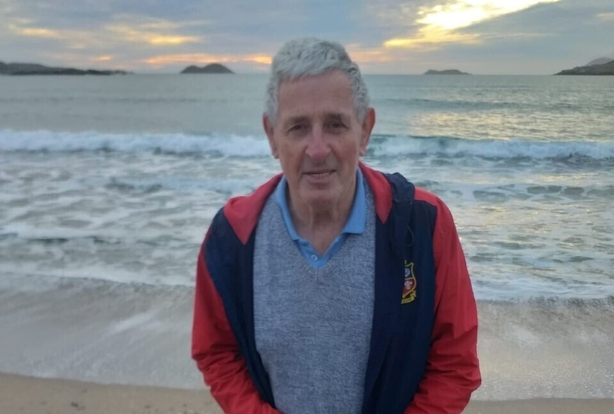 Speaking on RTÉ's Today With Claire Byrne, he praised the efforts of the local community in getting everything up and running.
"All the population helped. People patiently waiting in their cars until it's their time to receive the jab ... it was all the community who made it possible."
Speaking on the same programme, Dr Malone said the impact on the community has been "very positive".
"Everybody who came in the door was absolutely joyous about the arrival of the vaccines.
"Very, very positive. The gloom had disappeared with the bad weather, it was a wonderful day in Sneem."
Dr Ganzo said they have about nine vials of vaccine left and will be providing more vaccinations this weekend.
Those who received a jab spent their brief observation period in Dan Murphy's Bar.
Its owner, Sean O'Sullivan, said there has been a "huge change in atmosphere" in the village in recent days.
Speaking on RTÉ's Morning Ireland, Mr O'Sullivan said you can see "a big lift" in everyone's mood.
"It's light at the end of the tunnel for us. Hopefully come June we'll reopen, and hopefully stay open this time. Normality, just get back to normality.
"It's been a long year. We'll wait patiently and hopefully it'll all work out."