Gardaí investigating the discovery of the remains of a woman along the route of the former Midleton to Youghal railway line in Co Cork have said they are following up on a significant number of calls in response to their appeal to the public for information.
Gardaí made their appeal for public assistance yesterday through media and on RTÉ's Crimecall.
Since then there have been a number of calls to detectives based at the incident room at Midleton Garda Station. The number of calls is described as "significant", and gardaí say they are pleased with the response from the public.
RTÉ News understands that investigating gardaí believe people in the greater Midleton area have information that will solve the mystery about how the remains came to be where they were discovered, in an area known as the Shanty Path, around 3km outside Midleton.
The remains are those of a woman who was aged over 70 when she died. She was between 5' (1.52m) and 5'2" (1.57m) tall.
She suffered from arthritis and wore dentures. She was found in a white nightdress or nightgown, which was embroidered and fastened with two buttons at the neck.
"This is someone's mother, or sister, or aunt," said Supt Adrian Gamble of Midleton Garda Station, who is leading the investigation.
"This person deserves the dignity and respect of a proper burial."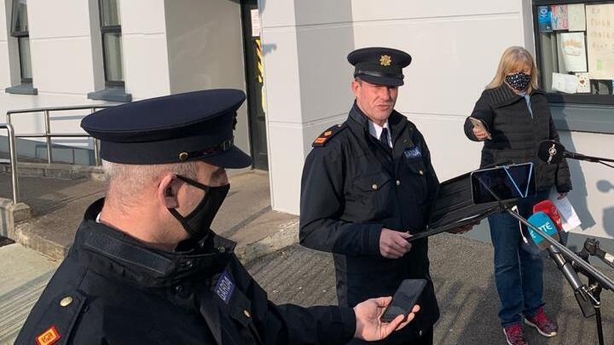 Gardaí have also been working with a forensic anthropologist. They estimate the remains were put there some time within the past 10 years.
Because that is relatively recently and because the area where the remains were found would require some local knowledge to find, they believe there are people within the community who have information that would assist their investigation.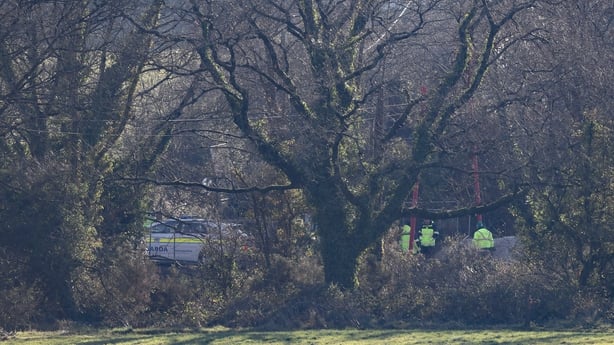 One of the avenues being explored by gardaí is that the body may have initially been buried elsewhere - perhaps in a proper grave - before being disinterred and left where the remains were found by workmen on 5 January.
Gardaí have conducted house-to-house enquiries in the area.
Separately, they are conducting other tests to try to build a profile and identify the woman. Craniofacial analysis and radio carbon dating are both being used as part of this.
The remains have not been linked to any known missing person's case or any on-going garda investigation.
The incident room at Midleton garda station can be contacted at 021-4621550. The Garda Confidential Line can be contacted on 1800-666-111.