A leading autism charity has accused the Government of putting the interests of unions ahead of those of children with special needs.
Adam Harris, founder of the As I Am charity, said around 20,000 students with additional needs in mainstream schools who are in third class in primary education to fifth year in secondary will be left behind tomorrow when schools reopen.
He said the decision not to allow these pupils to return to the classroom was bizarre because the 12,000 Special Education Teachers who support them would be returning to schools.
Mr Harris accused the Department of Education of turning its backs on students with special needs and said it was a "shameful" mark on the Government approach to special education.
"It feels that ultimately powerful interest groups were listened to over and above vindicating the constitutional rights of children."
The As I Am founder also said it was a blow to the promotion of inclusive education and a breach of trust of parents.
Mr Harris said the Department of Education has not engaged with disability groups for the past five weeks despite assurances that they would be kept informed about developments in the return to education.
"Ultimately, it feels like repairing relationships with partners was given greater weights than providing supports for the children they have a duty to serve to give way to powerful interest groups."
In a statement, the Department of Education said that work will continue to ensure that all students with special educational needs in mainstream school can return to the classroom.
It said as part of this work the department is committed to engaging with all stakeholders and does so on a regular basis.
It said all Special Education Teachers and Special Needs Assistants will return to schools tomorrow and that schools have been asked to prioritise deployment of their Special Education Teachers to facilitate engagement with Special Educational Needs who are in third to sixth class.
The department added that the supplementary programme to provide an additional ten hours of teaching to these students has been extended by two weeks.
INTO General Secretary John Boyle said it is "fantastic" that children with special educational needs in third to sixth class have been given an additional two weeks of the home provision scheme.
Asked about children falling behind on work, he said teachers will know what students have and have not been engaging with remote learning and there will be a need to slow down to catch up on workload
"I think by the time we get to summer people will reflect on the first full year of Covid-19 and say 'isn't it a fantastic miracle that schools stayed open for so long', rather than focusing on the short enough period they were closed," he said
Speaking on RTÉ's This Week, Mr Boyle said speech and language therapists and occupational therapists should have been in schools all along because a lot of children need those supports.
"I would love to see them back tomorrow or as soon as possible thereafter," he said.
Suzanne Hallinan from Balbriggan, Dublin has two daughters with special educational needs.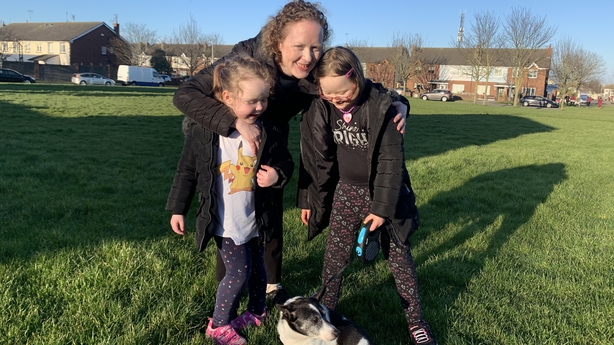 Dawn, who has autism and is in junior infants, returns to the classroom tomorrow.
But Sophie, who has Down Syndrome and is in third class must stay at home and continue with remote learning.
She said she feels some children in mainstream school have been left behind. 
Ms Hallinan said: "It feels like they've almost ticking an exercise box. They brought back the special classes and special units but they've forgotten a lot of kids with additional needs are in mainstream, and they've been pushing that for years, that mainstream is the way to go but they've just forgotten about them."
She said Sophie has been struggling with remote learning and feels like she hasn't been in the classroom. 
Sixth-class pupil Maya Kostick from Dublin, who is visually impaired, is also disappointed not to be going back to school.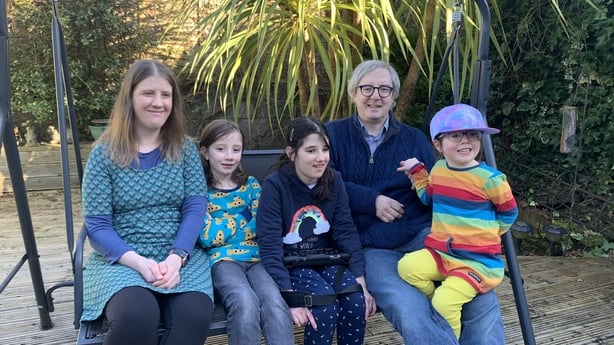 Her mother Aoife Kearney said remote learning is almost impossible for her daughter.
Ms Kearney said: "She does everything using special technology, using assistive technology screen readers, using Braille and none of that is really possible to do remotely. And we were just so disappointed about tomorrow because we've heard so much from the Minister that they were going to prioritize children with additional needs."