Anniversaries are usually a good time to reflect on what has happened over the previous 12 months.
It was around this weekend, last year, that word came through of the first confirmed case of Covid-19 in the Republic of Ireland.
I remember that Saturday evening very well. It was a leap year and the day was 29 February. I was at home watching TV and my phone rang minutes before the Nine News on RTÉ One. The caller told me that the first case of Covid-19 had been confirmed here.
Looking at my notebook from that evening (the first of what are now 26 books) the late evening announcement was because authorities wanted to contact all the close contacts of the case before alerting the media. I was told that the then taoiseach, Leo Varadkar, had been informed and so had the minister for health at that time, Simon Harris.
The official line from the department was that a first case had not been unexpected and Ireland had been preparing for it since January.
There was no time to get to RTÉ in Donnybrook, so I had to do the story as a live by phone broadcast into the Nine News. I remember some great piece of advice from RTÉ's former head of news, Ed Mulhall, that has always stayed with me - as a journalist, once you have a phone, you can go to air with any breaking news. It's all you need if that's your only option.
The news of the first case did understandably spook the country and was to be a portent of what was to come.
If there had been more time to prepare the announcement of the first case and get further details, it would have been better to have been in studio for the story. It would also, ideally, have been good to have the Chief Medical Officer in studio to deal with questions and reassure the public. Things were moving too fast for that.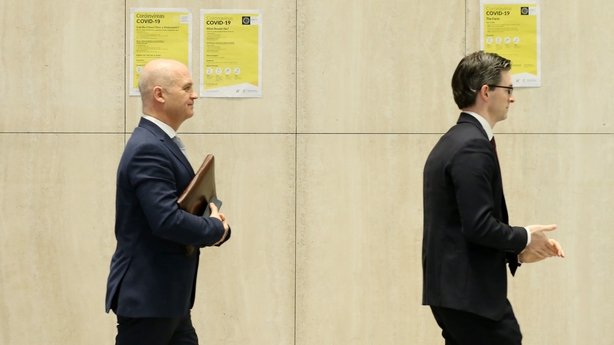 A year on we have over 4,200 deaths related to the virus and over 216,800 confirmed cases. Meanwhile, the social, business and the daily lives of people have been upended in a way we never foresaw.
Next Monday will be the official anniversary of the first case here, which we were told at the time involved a male from the east of the country who was getting medical care. He had travelled from a part of Italy where coronavirus was detected.
In Ireland's handling of coronavirus over the past 12 months, there have been a number of well-voiced criticisms. The first was that authorities did not do enough during the first wave to prevent the virus getting into nursing homes resulting in a high level of deaths.
This included problems in the supply of personal protective equipment for health staff on the front line in nursing homes and hospitals.
After Ireland got through the first wave, the tracking and tracing system was wound down during the summer as cases eased with just cases reported on one day. Opposition parties later criticised this, saying it was the precise time to build up the track-and-trace system for any second or further waves.
We know that during the second wave at the end of October 2020 the HSE was under such pressure that it had to ask people in some areas to contact close contacts themselves.
In December, the scale of cases also meant that the computer system at the Health Protection Surveillance Centre could not cope leading to a large backlog of reporting of cases. The HSE also had to suspend testing of close contacts due to being overwhelmed.
In relation to mandatory quarantine, the National Public Health Emergency Team (NPHET) recommended in May 2020 that this be introduced by the Government. Proposed legislation is now being out through the Dáil.
"Ireland has been forced to face a pandemic, unparalleled in recent world history."
Irish Medical Organisation (IMO) members have repeatedly claimed that over the years there has been a failure to invest in developing the public health system so that it could properly deal with infectious disease outbreaks.
They went on strike over this in 2003 claiming the government had failed to implement a report providing for them to be on call round the clock to deal with threats to public health.
Indeed, the IMO clashed over the issue with the then health minister Micheál Martin, when he attended their annual conference which I was at. This was the time of the first cases in Ireland of SARS (Severe Acute Respiratory Syndrome).
Some 18 years later, public health doctors are still battling and recently voted for strike action to get increased staffing and reform, but have deferred the action to allow talks and because of the current crisis.
If we go back to the Scally Report of 2018 into the CervicalCheck controversy, he recommended proper recognition and development of Ireland's public health system to deal with a range of areas including infectious disease surveillance. That was over a year and a half before the first case of coronavirus here.
Dr Oisin O'Connell, respiratory consultant at the Bon Secours Hospital in Cork, raised the issue this week. He said: "It's nuts that we are one year into the pandemic and these very basic public health measures are not in place yet. I mean come on - tracing back to source and breaking the chains of transmissions is public health 101."
Last autumn, NPHET called for retrospective tracking of cases but because of the pressures on the HSE with the surge in cases, it has not happened.
In its latest overview to Government, NPHET accepts that the pandemic has highlighted 'deficits' in public health capacity including "workforce capacity, IT infrastructure and overall service delivery".
It says that public health must be reformed and strengthened. NPHET says : "investment in, and resourcing of, public health and the establishment of a strengthened and reformed consultant-led future public health model is a priority".
As we can see, much of this was known many years ago by health officials and government. Indeed, it was set out in a report on the reform of public health, published by the Department of Health in December 2018, which it commissioned from advisers, Crowe Horwath.
That was well over a year before the arrival of the coronavirus threat here.
I asked the Irish Patients' Association for its view of the past year. Stephen McMahon said that in his view, there was an overall lack of preparedness for such an outbreak, before, during and after. "NPHET, the Government and others only had space for clinical experts, not independent advocacy experts who have no vested interests other than patients' interests."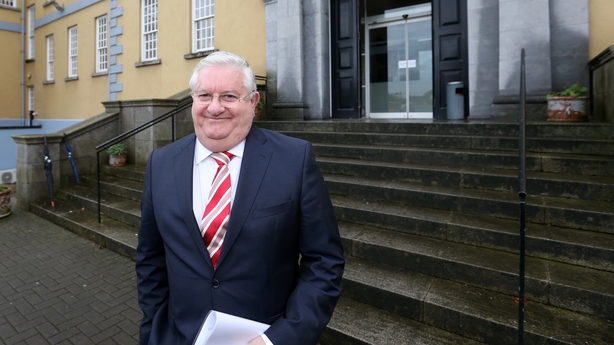 NPHET has previously defended itself as regards its membership, saying it was not a place for lobby groups.
Ireland has been forced to face a pandemic, unparalleled in recent world history. For its part the HSE has built up a massive Covid-19 tracking and tracing system from nothing, in a short space of time. It is also managing an unprecedented vaccination programme for almost the whole population.
All the time during the crisis, it has attempted to keep non-Covid-19 care going but this has not been possible in all areas. We can see the impact of that on recent waiting lists, disease detection and on the cervical cancer and breast cancer screening programmes.
In these unprecedented circumstances, no-one can get everything right. Mistakes will be made. As the WHO's Dr Mike Ryan said early on into the pandemic, speed trumps perfection. You have to move fast as best you can against this virus. As further waves arrive, the lessons from the earlier waves must be learned and acted on.
So far the main variants, which first emerged in the UK, South Africa and Brazil, are here. Also one case of the B1525 variant, found in the UK and Nigeria, has been confirmed in Ireland.
This week concerns have also been raised about a variant discovered in California and limited studies suggesting it may be better at evading the immune system.
Under the Government's new Covid-19 plan, it is promising to strengthen public health capacity, surveillance and sequencing of variants, and tracking and tracing.
A plan is also promised by mid-March on the use of antigen testing. In the US, antigen tests are being used by companies to allow staff be checked for the virus and get companies back open and productive again.
Antigen tests use a swab to get a sample from the nose. The sample does not need to go to a laboratory. The tests are quicker than the Covid PCR test, but they have some limitations too.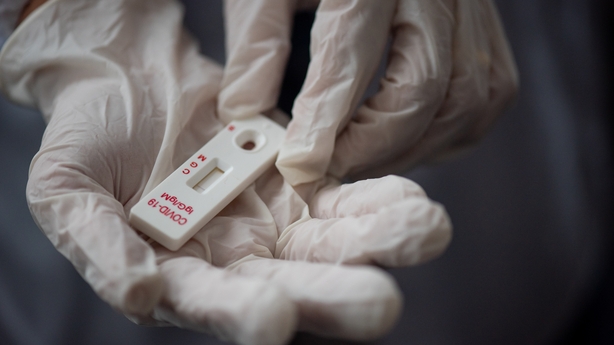 According to the HSE, the antigen test is less accurate than the PCR test. It will find the virus in most people who have symptoms but in some cases, it may not pick up that a person has the virus.
Here, the use of antigen tests have been approved for hospitals and some other health settings, but not the wider public yet. Because most hospitals have good access to PCR testing, few appear to be currently using antigen tests.
The Irish Human Rights & Equality Commission (IHREC) raised some important matters this week, concerning the emergency powers and guidance used by the Government to manage the Covid-19 crisis. In a report it said that the delegation of legislative power to the Minister for Health has resulted in a black hole for the consideration of human rights and equality concerns.
IHREC said that the Government had persistently blurred the boundary between legal requirements and public health guidance in its Covid-19 response. It said that shifting relationships between the Government and NPHET and limiting opportunities for Oireachtas oversight have made it difficult to ascertain where, if at all, human rights and equality concerns are being addressed.
While the report considers the public health threat is sufficient to provide a justification for some restrictions, it found that there has been limited or no consultation with those groups most likely to be affected. IHREC says that all Covid-19 related emergency powers should have sunset clauses, allowing for three-month extensions, if approved by the Dáil and Seanad.
It has also recommended that a specialist Oireachtas Committee on Equality, Human Rights and Diversity be established to scrutinise emergency legislation and ministerial regulations.
The first anniversary of our battle with coronavirus is a milestone.
Much has been achieved and, despite the terribly difficult times and also differences about the best approach, people have largely endured.
I really look forward to a day when hopefully, I am able to report that there have been no deaths and no cases here.
That is a day to hope for, to remember and to cherish.
It's my anniversary wish to you all.