A woman from Co Kildare whose mother died of Covid-19 one month ago is sharing her story to remind people of the pain and grief behind the numbers.
Carrie Haskins' mother Frances, 63, died of Covid-19 on 1 February five days after testing positive for the virus.
She had isolated at her home in Newbridge, Co Kildare, with her partner.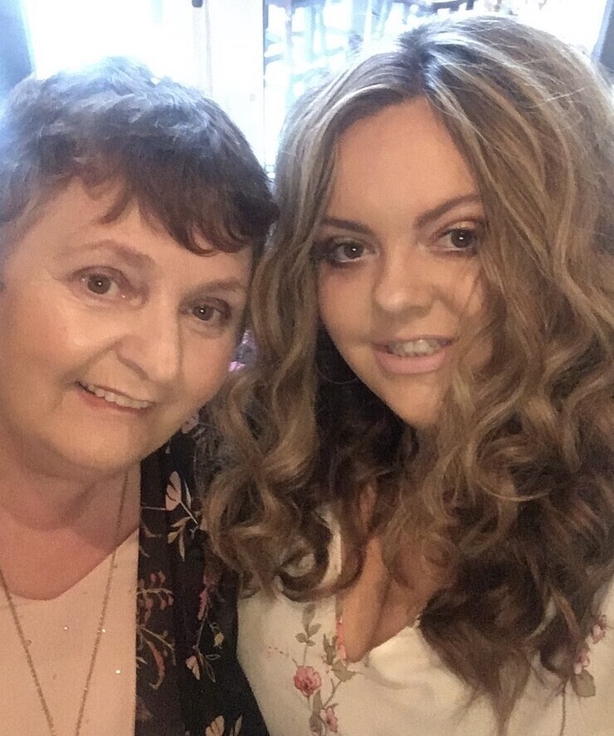 Carrie was in hospital with a complication following the birth of her daughter when she heard the news.
She remembers: "The night nurse walked into the room and I thought it was just a check up and she came over to the side of my bed and she just came out and said, 'your mam has passed away'.
"And I stood against the wall. My whole life just changed. I went from the happiness of having a little girl to losing my mam and that flip in emotion has just been horrendous for me," Carrie said.
Carrie also wants to raise awareness of how "easily the virus can take a life".
"The Friday I was talking to her, the Saturday and the Sunday and again her symptoms were just a sick tummy. The Monday came then and she was very breathless.
"Our conversation lasted for one minute and I said to her, 'how are you mam?' and she said, 'oh, I'm finding it really hard to speak to you because I can't breathe that well.'
"I just said to her, 'do you need any help or do you need someone to come over to you?' And she said, 'no, my doctor is giving me steroids tomorrow to take so I am going to collect them and I'm just going for a lie down.
"She lay down. She went for a rest and she just never woke up again," recalled Carrie.
"I want people to please, if you're self-isolating, don't stay at home long enough where it get too dangerous," she added.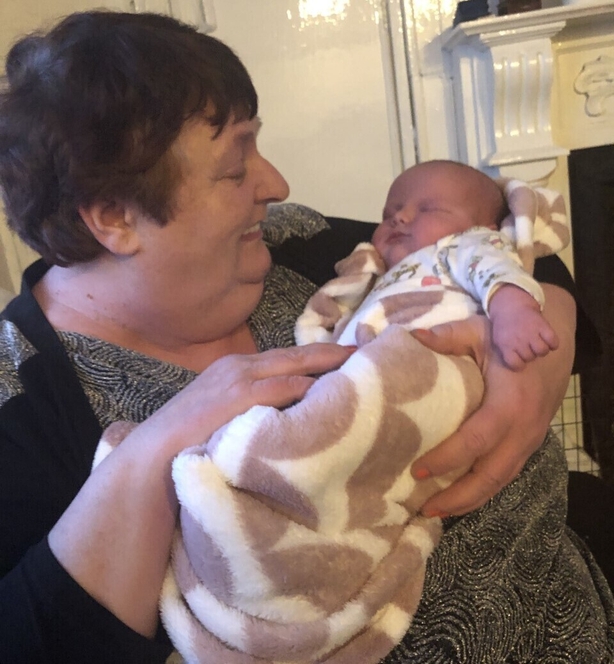 Carrie remembers the last time she saw her mother in person. She introduced her to her newborn baby Charlotte.
"Then the next time I am near her presence is when I am confronted with this coffin and I am told your mam is in it. But I can't actually see her. So for me I am not connecting the two," said Carrie.
Carrie is a singer/songwriter. Being able to perform the song 'Amazing Grace' at her mother's funeral provided some comfort.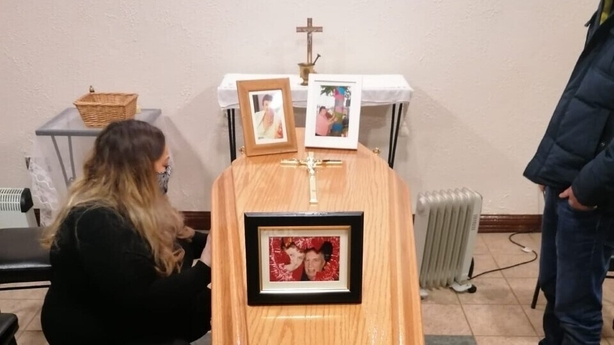 Carrie has set up a Facebook group, 'Loved Ones Lost to Covid'. 
"I was desperate to just find someone who knew what I was going through," Carrie said.
The private group has nearly 500 members. Carrie is organising weekly Zoom meet-ups for members to share their stories and talk about the grief they are experiencing.
"So for people wanting us to go out of lockdown, I can completely understand that because it's very hard being at home. But as long as your family are alive, isn't that just more important than being able to get your hair done?" said Carrie.