A bereaved father is calling on men to "speak up" about the grief they experience following the loss of a child.
Ian Lawton's second son Hank died when he was just a day old in February 2011.
Ian, 49, from Navan, Co Meath, said he did his best to carry on with life afterwards and "repressed" his pain as he tried to support his wife Jennifer and other son, Ike.
"I became morbidly obese and it was definitely a physical manifestation of the depression I was feeling," he said.
"I was slowly killing myself with food and I did that for seven years and I ballooned to over 350lbs, which is about 25 stone.
"My risk of stroke was huge, I was pre-diabeteic, had hypertension, blood pressure issues ... my resting heart rate was something I try to get up to now when I'm running, it's bizarre the way you end up treating yourself."
After being told by doctors that if he did not make lifestyle changes he would not live to see 50, Ian said he had to alter his relationship with food to stop "comfort eating to try to fill that void".
Then he took up running, which he says "connects him with life".
To mark the ten-year anniversary of Hank's birth and death, Ian ran ten marathons in ten days around a running track near his home earlier this month.
"I felt that the track was a very nice metaphor for that hamster wheel of monotony, of bereavement and depression and grief and how it can feel like it goes on forever," he explained.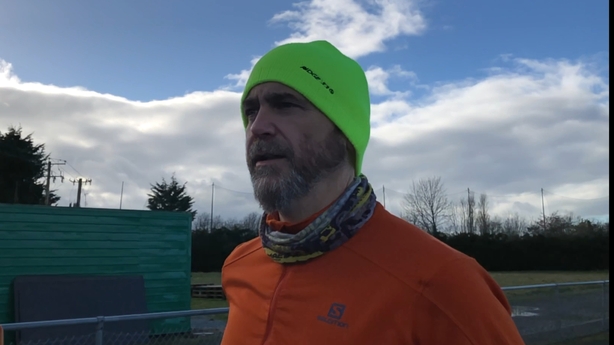 While running has had a huge impact on Ian's road to recovery, his life really changed when he joined a bereaved father's support group.
He said: "I think transparency about bereavement and loss is hugely important for mental health.
"The support group I found was very new and I was seven years without Hank at that point. It was an organisation in Dublin, The Little Lifetime Foundation, they offer bereavement support to parents who have lost their children at whatever stage around birth.
"They were putting on support groups for parents and what they noticed was at these group meetings, the fathers never spoke, dads never talked.
"They were there as support to hold their partners' hands, they never spoke, so they decided to have a meeting just for dads, and when I found out about that, it resonated."
Recalling his first support group meeting, he said: "They said, 'Ian do you want to add to this?' and I just broke down in tears and the reaction was just no judgement. It was allowed, it was okay, there was no 'cop on'. It felt like an exorcism had occurred letting that out of me."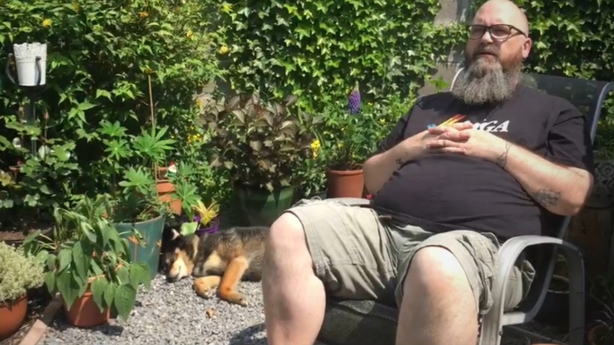 He said it is time for men to "speak up" about their grief and that the idea of men having to "man up" is harmful.
Ian now uses his newfound fitness to fundraise for charities close to his heart, including the special baby care units. He also has plans to put together a documentary "for bereaved fathers, by bereaved fathers".
"That compulsion to help when you're watching your baby die, that never went away and I find when you run stupid distances, people pay attention, and if that draws attention, why not draw it towards something altruistic that will help others," he said.
Ian turns 50 this September and he plans to run 200km over 40 hours.
"I was expected not to live to see 50, but I want to enter my 50s in the best physical or mental shape of my life, I wasn't living before," he said.
If you have been affected by any of the issues raised in this story, visit www.rte.ie/helplines.