Ireland is buckling up for its longest lockdown so far with severe restrictions until April or even May.
Many were dismayed to hear that the current measures are going to continue for some time even though Level 5 has been in place since 31 December.
But the political focus has also been targeted at the way this crucial information has emerged, pre-empting the official announcement due on Tuesday.
All week there has been a trickle of information gleaned from media interviews, Dáil statements and leaks from the parliamentary party meetings.
Opposition members have accused the Government of contradictory and confusing messaging to a public eager for hard facts.
Sinn Féin leader Mary Lou McDonald said the Taoiseach had casually and flippantly announced another lockdown. She tweeted: "People's lives have been turned upside down. Govt internal rivalry, leaks and dithering adds stress upon stress".
Social Democrats co-leader Róisín Shortall said Government communications were atrocious and now came mainly by way of leaks from the Fianna Fáil and Fine Gael parliamentary parties.
Taoiseach's casual, flippant announcement of a further nine weeks of lockdown has caused anger and distress. People's lives have been turned upside down. Govt internal rivalry, leaks and dithering adds stress upon stress. #COVID19 #COVID #level5

— Mary Lou McDonald (@MaryLouMcDonald) February 19, 2021
The Irish Council for Civil Liberties has said the decision-making process on restrictions is now deeply dysfunctional with information leaking out without an official address from the Taoiseach.
What's clear is that the three Coalition parties have been pulling in different directions without an agreed cohesive message.
Party rivalry is certainly at play but the public are the losers as they grapple to make sense of competing predictions.
Yesterday, the Tánaiste told RTÉ's News at One that the Taoiseach had not told the Irish Daily Mirror that there would be another nine weeks of Level 5 lockdown.
However, audio emerged shortly afterwards showing Mr Martin had cited severe restrictions until the end of April.
Whether "significant" or "severe" restrictions means Level 4 or Level 5 is a moot point, more troubling is that the two senior figures in Government do not appear to be on the same page.
Later again, the Taoiseach attempted to clarify matters insisting "nothing was set in stone" and that the Government will meet with the National Public Health Emergency team again on Monday.
However, he said the aim is "a very prolonged suppression" of the virus.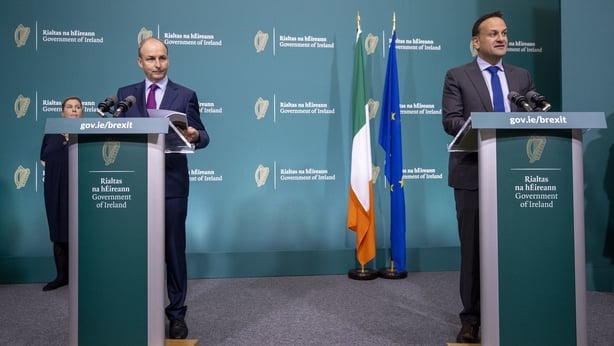 All this may have left many perplexed with Ms Shortall saying people need "a clear understanding about what the Government is talking about".
In particular, schools have been swamped with confusing messages about reopening. In early January, there was delay and indecision in confirming that they would not reopen after the Christmas holidays.
And there have been several withdrawn promises floated - on the return of classes for special needs students, the Leaving Cert and a wider reopening for all.
Initially, it was suggested that junior and senior infants would return first. That has now solidified into a plan for junior, senior, first and second classes to return early next month with other classes to follow two weeks later.
At secondary level, leaving certs will go back first but the prospect of fifth years was also floated for a time, only to be taken away again. All the contradictions have increased uncertainty for parents and children.
Labour leader Alan Kelly zoned in on this in the Dáil accusing the Government of flying kites, saying that six weeks into 2021, there has been no fewer than three announcements about schools reopening which have had to be withdrawn.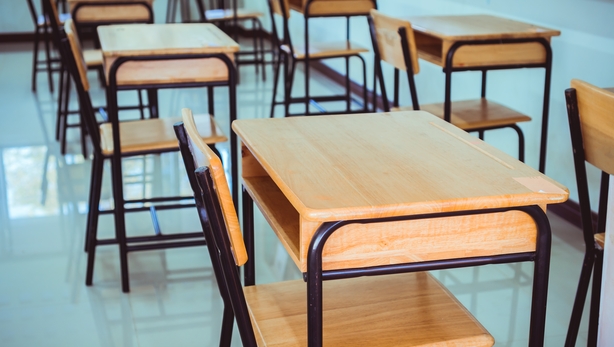 Other measures, flagged just a few weeks ago, have now been pared back with an ultra-cautious approach being taken.
A fortnight ago, the Housing Minister Darragh O'Brien said the Government was aiming to get all construction reopened by 5 March. This now will not happen except perhaps for some limited additional house building.
Another example is the possibility of meeting other households outdoors - this had been mentioned by the Tánaiste – however, the Government now appears to have ruled this out.
The motivation for the added caution is the high mortality rate connected to Covid since Christmas. This week brought the grim milestone of 4,000 deaths so far in Ireland.
The increasing death toll is said to be weighing heavily on senior Ministers and has tempered earlier plans to reopen faster.
What seems clear is that the Government is now retrenching on any liberalisation until vaccinations reach a critical mass. The deadline appears to be getting all over 70s fully vaccinated. This is on course for mid-May.
The hope then is that while there may be further surges, they would be smaller and critically, much less severe as the inoculations prevent most serious illness and death.
This would be manageable for the health service and would allow for some sectors to reopen.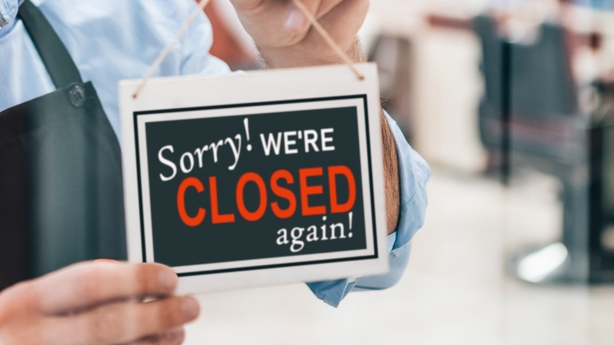 And while the opposition has pounced on the Government for sowing confusion, there is no resistance to the planned extension of severe restrictions.
No party is advocating a swift reopening and many are now pushing for a further tougher lockdown to eradicate Covid.
In addition, backbenchers have also gone quiet in calling for any rebalance between protecting public health and the economy. This marks a contrast to late last year when several were voicing concern that the Cabinet was being too cautious.
With limited political resistance to maintaining the current measures, the Government just needs to focus on communicating this clearly and levelling with people using one voice.
That holds the key to retaining the essential public buy-in for longer shutdowns. And without that, there will be no suppression of the virus.