On 2 January, a tanker carrying 25,000 litres of cream arrived into Belfast Harbour and straight into a serious problem.
The cream had been shipped for onward processing by a multinational company that had completed its customs formalities, but not those for food safety.
Under the Northern Ireland Protocol, companies sending food to Northern Ireland must alert the EU's TRACES system, which ensures the traceability of all agri food products and live animals.
"When the load docked in Belfast there was no TRACES entry done," according to Stephen McAneney, managing director of the customs broker Allied Fleet Services.
"The supplier had not even been set up and registered on TRACES. And all of a sudden this load was sitting on 2 January, in sub zero temperatures. We had 24 hours to get the load of cream cleared, otherwise it was going down the drain," Mr McAneney told the House of Commons Northern Ireland Affairs Committee.
Customs brokers like Mr McAneney have been in big demand because GB suppliers have struggled to cope with the new paperwork. In the first days of January, he was lucky to get two or so hours' sleep a night.
"Lorry drivers were sitting at ports trying to get goods cleared. It was horrendous," he told RTÉ News.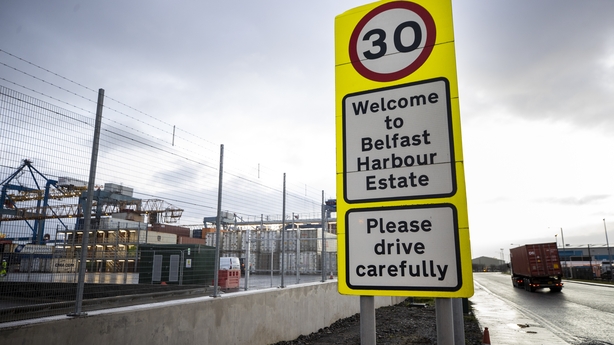 And not just for Northern Irish retailers. A client in Cork had ordered a broccoli picking machine, manufactured in Germany but repackaged in GB. That meant the product had lost its EU-origin status and was liable for a tariff. Because it had spent time on a farm before re-export it was also subject to EU phytosanitary rules.
However, Mr McAneney says things are improving.
"From a customs point of view it's getting a lot easier. In the last couple of weeks people haven't been ringing us as much because they are getting information in earlier," he explains.
Whether or not life under the protocol is getting easier is now an intensely political question.
If things are getting easier they are by no means easy. Traders, freight companies and retailers have been making a familiar litany of complaints.
"Suppliers in GB are fearful, have anxiety, do not want to send things across, don't have the resources to do it, don't have the skills to do it," Sarah Hards, business development manager for the retail distributor AM Nexday, told the committee.
Worst of all, from an EU point of view, non-compliant consignments were being waved through at Belfast and Larne, even if they were destined for south of the border.
Nick McCullough, managing director of the logistics firm DFDS, added: "[The protocol] literally was a snowball effect. As each day went by, the volumes and the trailer delays just mounted and mounted, particularly at the start of the month."
But there are signs that companies are adapting, even in the agri food sphere, where there are more onerous requirements.
"The conversations we are having with clients, they are largely saying, look, we're getting on with it," says Simon McAllister, the lead Brexit executive with EY Ireland, who is gathering feedback from as many as 50 companies in the North, mostly in the agri food sector.
"Clients are saying, yes, it was tricky in the first few weeks, yes, we've made mistakes, yes, our suppliers from the UK have been - broadly speaking - useless. But we are getting there, and the volumes are moving," he says.
It has been a spectacularly turbulent fortnight for the protocol, and we're only six weeks in. The politics have found a way of spiraling out of control, against a backdrop of the Covid vaccine race.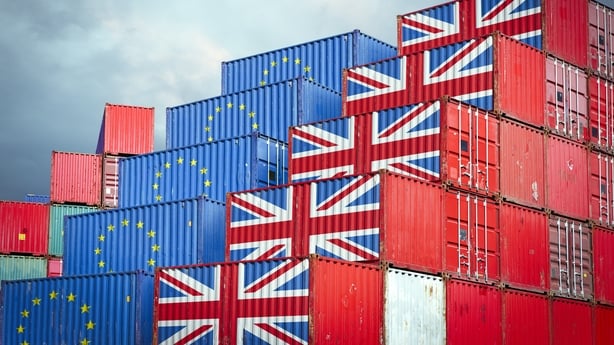 The European Commission's move to trigger Article 16 of the protocol saw the moral high ground shift dramatically to the UK, but then back again - in the eyes of member states - with Michael Gove's letter to his opposite number Maros Šefcovic, demanding immediate and sweeping changes to the protocol.
"That letter has been counterproductive," says one EU diplomat. "There probably was a growing willingness to look at the situation in a pragmatic way. But the letter has now got people's backs up. They are more focused on what the British haven't done in terms of their own commitments under the protocol."
On Wednesday, Mr Šefcovic replied by letter, spelling out what those alleged shortcomings were.
Border Control Posts (BCPs) were not operational, nor were they carrying out sufficient physical checks; packages were not properly labelled; goods were entering Northern Ireland without being declared.
The EU was still being denied real time access to the UK's import clearance system, which in turn was needed for the trusted trader scheme to work.
Worst of all, from an EU point of view, non-compliant consignments were being waved through at Belfast and Larne, even if they were destined for south of the border.
To member states, checking such goods at ports before they enter the single market is the whole point of the protocol. Thus, they were not in a generous mood.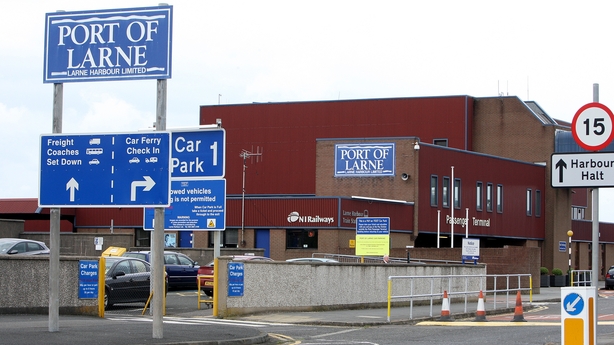 "The EU was always going to say, look, don't come looking for more concessions when you're not even implementing the things you agreed to implement as part of the last round of concessions," says a senior Irish official.
One EU diplomat says: "The more we give away to the UK, the bigger the unease on the other side about what might be slipping into the internal market.
"We want to make sure the internal market is protected, and at the same time avoid a border. We have the protocol, and that protocol needs to be lived up to."
By Wednesday, both sides had fired off angry letters to each other, so the meeting between Mr Gove and Mr Šefcovic in London on Thursday evening was going to take place in a heightened atmosphere.
British officials insist the reaction to the European Commission's Article 16 misadventure was not opportunistic.
Dublin had been trying to convince London that unrealistic demands about permanent derogations from EU rules, and the needlessly petulant tone of Mr Gove's letter on 2 February, were narrowing Mr Sefcovic's room for manoeuvre.
He could only move with the consent of member states, and member states were getting more and more annoyed with London.
Two days before the meeting, Mr Gove was beginning to soften his position. At a House of Lords EU Committee hearing, he said: "It is not my position, or the government's position, that we wish to resile from the protocol. Quite the opposite."
Yet, the following day, Mr Šefcovic had sent his equally hardball letter.
By the time Mr Gove and Mr Šefcovic sat down to steak and roast potatoes in London on Thursday evening, they knew the megaphone diplomacy had not worked.
Now was a time for realism, for both sides to lower the temperature and get the issues into "process" (meetings, contacts, committees), and for the chemistry between them to get to work.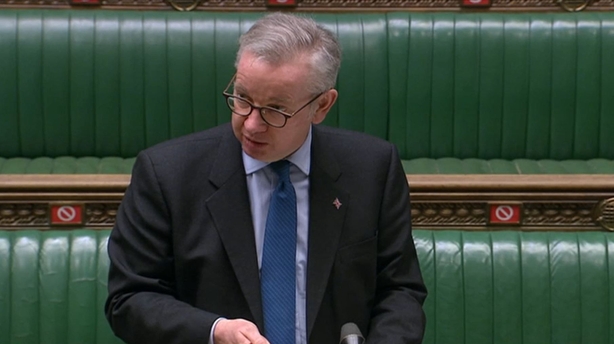 "Despite the whinging in both directions about the tone and content of their respective letters," observes a senior Dublin source, "there was a bit more realism that the best that was likely to be achieved was if they agreed to move the thing into process land".
The first steps into process land was for Mr Šefcovic to remind Mr Gove that the UK had to implement the agreement of 17 December, which had provided for grace periods and flexibilities, in return for the EU getting access to real time data and reassurance that controls were being done properly.
Secondly, Mr Šefcovic acknowledged there were genuine issues for unionism.
"These were not about threats to the single market or about some sort of economic advantage, but about the impact on private individuals' lives and, in particular, on people's sense of identity," says the Dublin source.
---
Listen - Podcast: Brexit Republic
---
For his part, it's understood Mr Gove insisted that making the protocol work for ordinary people was not about giving the UK some strategic leverage in its testy post-Brexit relationship with the EU, but about alleviating real problems for real people, in ways that cannot - surely - contaminate the single market.
"If you send a bulb from Bedfordshire to Ballymena, in order to plant it in your back garden," he had told the House of Lords EU Committee on Tuesday, "that is not an existential threat to the single market".
British officials insist the reaction to the European Commission's Article 16 misadventure was not opportunistic.
In the first weeks of January, Downing Street had resisted calls from the DUP to trigger Article 16, by saying the bar had to be high for such a move, only for the commission to appear to do just that, and with no warning to Dublin, London or Belfast.
The reaction from unionism was, they say, genuine.
"It's how people feel," says one UK source. "It's a mistake to think political unionism's reaction is a manufactured thing, or to think it was something that was planned all along and now they're going to use the excuse of Article 16. It is real."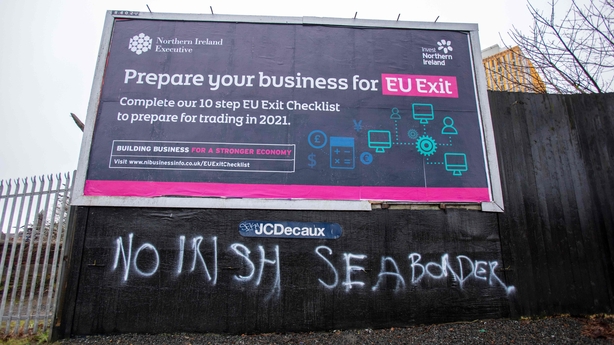 Officials had been inundated with complaints and queries from Northern Ireland, on everything from ordering wine from Amazon to ordering plant seed from Kent.
One Co Antrim resident sent a complaint, seen by RTÉ News, that she could no longer order plants, bird seed or patio cleaner from Great Britain. Worse still, she had been told a toy pedal car for her granddaughter's birthday could not be delivered because of her postcode.
The resident said: "I am British. I live in part of the UK and am concern (sic) that my British identity is slowly being withdrawn."
Sympathy for such cases in Dublin is there, but up to a point.
Firstly, the British government - and prime minister Boris Johnson himself - had spent months since the protocol was agreed in October 2019, telling the people of Northern Ireland that nothing would change, that there would be no controls, and there would be no Irish Sea border.
"To be blunt," says one Dublin source, "the continual dishonesty about that means it's very hard to be looking for concessions when part of the problem you're trying to address is not just one you've contributed to, but one you've stoked up and you're still stoking up."
Secondly, the European Commission and member states do not view these issues in isolation, but in the context of the free trade agreement concluded on Christmas Eve.
The UK could have agreed to close alignment with the EU's food safety rules (as Norway and Switzerland do) and that would have greatly reduced the kind of friction that might hinder the flow of bird seed, plants and patio cleaner to the residents of Co Antrim.
Hard-headed officials in Brussels say this is because London wants to hedge its bets in advance of a free trade deal with the US.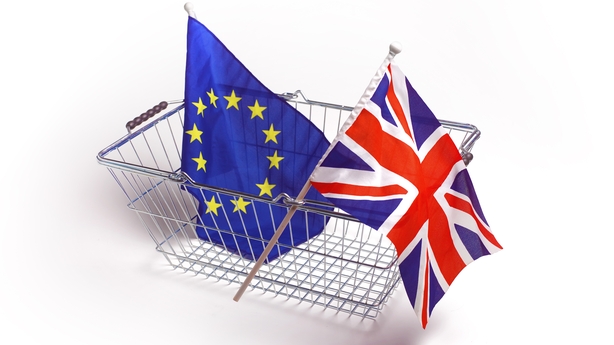 "Having a permanent exception for Northern Ireland, and still wanting freedom to diverge [from EU agri food rules] just to please the Americans - that's not going to work," says a diplomat from a large member state.
Furthermore, throughout nearly five years of Brexit debate, the issue of food safety and animal and plant health - the sanitary and phytosanitary (SPS) factor - has been front and centre to anyone who was paying attention.
"For four years there's been an assumption or understanding that any outcome here will at least build on SPS alignment," says a Dublin source.
That's why the dial will move slowly as both sides try to step back from the brink.
London is still insisting on a two year extension to the grace periods, which were agreed by both sides in December: one three month period absolves supermarkets from export health certificate (EHCs) requirements, and one six-month period suspends the ban on sausages, mince and chilled meat preparations.
For now this is getting little traction from member states. "There is no question of a two year grace period," says one EU diplomat. "We won't leave the [sea] border unchecked for two years."
Maros Šefcovic has already reminded his opposite number that the grace periods that are there are not to be extended willy nilly, but to give industry the time to adapt to "the necessary adjustments to supply chains".
In other words, supermarkets should think about sourcing such products from across the border.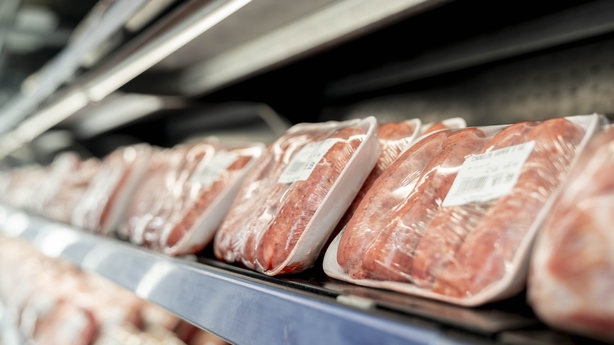 Stepping back, it's clear that the long journey of the Withdrawal Agreement, which obliged civil servants from Denmark to Lithuania and from Greece to Portugal to acquaint themselves with the traumatic history and quirky geography of the Irish land border, is now being followed by another journey.
This is one where the same Europeans are having to take a crash course in unionist identity, and what the denial of Melton Mowbray Pork Pies will do to that identity.
"It's very hard to get people in Brussels to even comprehend that before you get to the judgement about whether it matters or whether it's a problem," says an Irish official.
"You're really in a level of serious detail of understanding the complexities of Northern Ireland."
Meanwhile, the damage of the commission's Article 16 gambit is still being repaired. For the moment, Dublin's focus is on preventing a recurrence.
"It's almost as if the EU has a new half member state," says one Irish source. "Northern Ireland is one foot in and one foot out.
"There is a lot of legislation coming down the tracks, some of it might not be immediately obvious that it will affect the North - but some of it will. So there needs to be some sort of mechanism put in place where legislation is looked at for its implications."
It's understood such a mechanism will involve Ireland's EU commissioner Mairead McGuinness.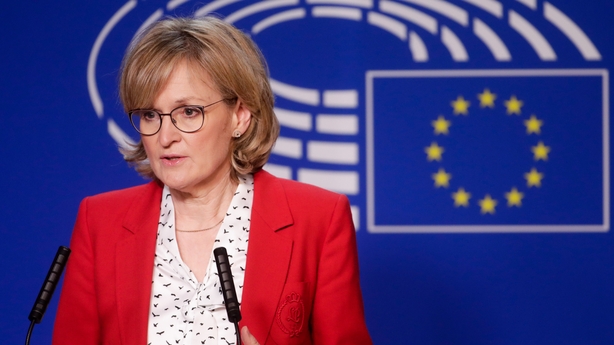 Former taoiseach John Bruton recommends something stronger. "We need to set up a sophisticated early warning system," he said in a statement on Thursday.
"Every new regulation, affecting goods covered by the Protocol, to be made by either the EU or the UK, should be subject to a mandatory 'Northern Ireland Protocol impact statement'.
"Specialised units should be set up in the European Commission and the UK Cabinet office to do this work, with support from Dublin and Belfast."
On Monday, Irish MEPs Barry Andrews (FF), Billy Kelleher (FF), Chris McManus (SF), Clare Daly (Ind), Mick Wallace (Ind), Luke Ming Flanagan (Ind), Grace O'Sullivan (Greens) and Ciaran Cuffe (Greens) issued a joint call to Ms von der Leyen and the heads of the European Council and Parliament.
They asked them to agree a "limited extension" to grace periods, and called for "connective tissue" to be developed between Northern Ireland MLAs and EU institutions.
While the protocol enshrines the principle of consent, with an Assembly vote on it every four years, and there are other provisions which provide North-South input, the fear is that there is no bonding agent between the Northern Irish grassroots and the EU.
The signatories want the European Parliament to have a delegation to the Northern Ireland Assembly and vice versa.
It's understood Irish officials ran the slide rule over the letter and were generally unperturbed by its contents (indeed, the Minister for European Affairs Thomas Byrne tweeted a copy).
Ahead of this mornings debate with @vonderleyen on the overall #vaccine strategy, and following the Article 16 fiasco - here is my letter co-signed by a number of Irish MEP's on how the EU can help to make the #NIProtocol work pic.twitter.com/phyn6pscgE

— Barry Andrews MEP (@BarryAndrewsMEP) February 10, 2021
Fine Gael's five MEPs - Frances Fitzgerald, Sean Kelly, Maria Walsh, Deirdre Clune and Colm Markey - declined to sign on the grounds that there is simply no provision for a regional assembly to be accredited to the European Parliament, and that such an idea might inflame unionism further.
There were also concerns that such a precedent could encourage the Catalan regional parliament to seek something similar (it's understood that risk was also raised by Irish officials).
"Regular engagement between the EU, the Irish government and the UK government is encouraged in relation to the Northern Ireland Protocol and in light of the common goal of ensuring peace and prosperity in Northern Ireland and the preservation of the Good Friday Agreement," said a Fine Gael spokesperson.
However, Fianna Fáil MEP Barry Andrews says all sides must take the long view.
"The starting point is in four years' time when the Northern Ireland Assembly votes to roll over the Protocol, or not," he says.
"The letter is to develop strategies to anticipate the difficulties that will pose. [The Assembly vote] very much runs the risk of being a proxy border poll."
This view is shared in London, but more when it comes to concessions on the Protocol.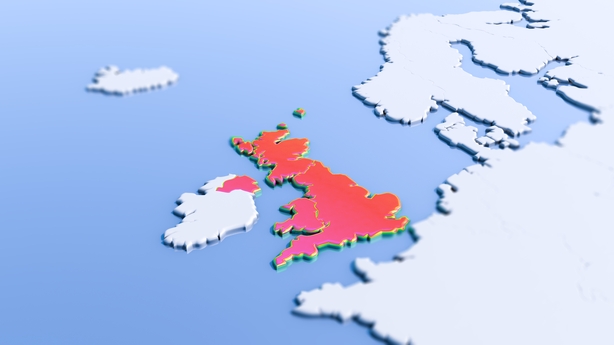 "If the EU pushes for 100% perfection in Northern Ireland," says a UK source, "you won't get it. It's not that sort of place. If you push for that, thinking that's the best way of protecting the single market, it's going to go wrong for the EU.
"You need to remember, people are going to vote for this. They're going to need it to work."
Other capitals take issue with Michael Gove's complaint that the EU has an "integrationist theology", which will undermine the "cause of peace and progress in Northern Ireland".
One diplomat from a large member state says: "The integrity of the single market is not a religious thing. It's also us taking back control of our borders. If there is an international agreement that forbids a border on the island of Ireland then the border has to go somewhere else. And that border has to be enforced."
The first grace period runs out on 1 April and a potential collision between veterinary approval for supermarket consignments from GB and unionist identity looms.
The clock is ticking.