Most people were hoping to see snow falling in Joycean quantities around the country this week, as a distraction from you know what.
It would be just 24 or 48 hours of something different to look at, a nice distraction from the daily torment of you know what.
But you know what, it didn't happen for much of the country. At least not up to the time of writing. The weather teaches us something important about life – it's unpredictable and you never quite know what tomorrow will bring. So we all hope for a brighter, better, tomorrow.
I very much look forward to the day that I am writing my last Saturday long read on Covid-19. I enjoy these articles and the interaction I get from them from everyone each week. But all things must come to an end, right?
We now have daily vaccination figures issued by the HSE, which people can view on the HSE website, or on the Covid-19 DataHub online.
The data gives the number of first doses and the number of second doses separately. The number of first doses is an important metric to watch in terms of progress because these are people getting vaccinated for the first time.
You can follow the progress of vaccinations for each priority group, as well as which vaccines have been administered. The latest figures published yesterday show that up to Tuesday a total of 248,284 doses were administered. So far, 158,904 first doses have been administered and 89,380 second doses given.
Up to Tuesday, according to the Government Covid-19 Dashboard, 476 of the 21,000 AstraZeneca doses that arrived last weekend were listed as having been administered. These vaccines are due to be given to all the frontline health staff that have not yet had a first dose.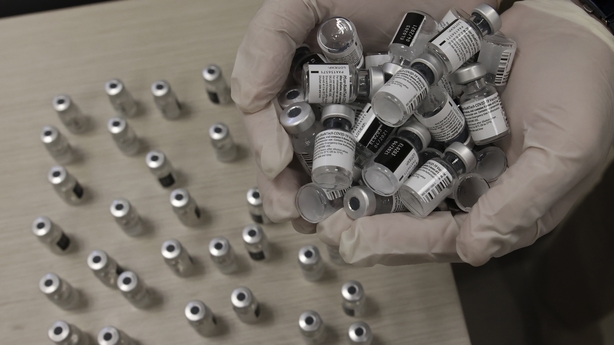 The HSE has said this was their 'reset' week, preparing for next week. From Monday, GPs are due to begin vaccinating those aged over 85 with the AstraZeneca vaccine, with the 84 biggest practices in 20 counties vaccinating 12,000 of them.
This will be done in GP practices if they are big enough, or at centres set up for that purpose, or with GPs coming together to do it. Given the age group involved, clearly not all of the patients may be able to travel to a vaccination location and may need to be vaccinated in their home. The HSE promise is that no-one will be left behind in this vaccination module.
Depending on vaccine supply, the target is for GPs to have vaccinated those aged 70 years and older by mid-May. The target date for the completion of the first dose for this group is mid-April. There are almost half a million of these patients to be vaccinated.
In January, I asked the Department of Health why the decision was made to give GPs an exclusive role in vaccinating those aged over 70. It arose from complaints by pharmacists who believed there was no clinical reason for this and that pharmacists should be involved in it as well, given their close relationship with this age group through community pharmacies. It could also speed up the vaccination programme.
The Department of Health told me this was an issue for the HSE. I put the same query to the HSE in January and, despite repeatedly asking for their explanation several times, I never did get an answer up to the time of writing this piece. I know from the Vaccination Task Force, that the decision regarding GPs and the over 70s was not a policy decision by them. So it remains an outstanding question to be answered.
"The good news is that we may soon have a fourth vaccine – from Johnson & Johnson. Ireland has ordered 2.2 million doses and this is a single dose vaccine, so it's an important one."
Vaccination delivery and target timelines have been changing at such a rate, it's hard to keep up. This week, Minister for Health Stephen Donnelly said that based on "highly, highly conditional forecasts" it still should be possible to vaccinate everyone by September.
The Tropical Medical Bureau (TMB) said it has noticed a new trend in people requesting PCR tests here, prior to them travelling back to their home countries to be vaccinated against Covid-19. This is vaccine tourism.
This week, the TMB conducted PCR tests on Russian and British citizens who were preparing to travel back to their home countries to avail of their vaccination programmes.
The TMB said it is noteworthy that many destinations have updated their entry measures for travellers and are now accepting an authorised Covid-19 vaccination in place of a PCR test. This list includes destinations such as Estonia, Cyprus, Greece, Georgia, Iceland, Israel, Phuket (Thailand), Poland (Citizens), Romania and The Seychelles.
Greece and Israel have agreed to recognise each other's 'vaccine passports'. Some cruise lines say passengers will need to be vaccinated before they are allowed on board. A similar approach is being taken by some airlines. This will all increase the pressure on the European Commission to quickly agree a common system for verifiable and uniform vaccination certificates.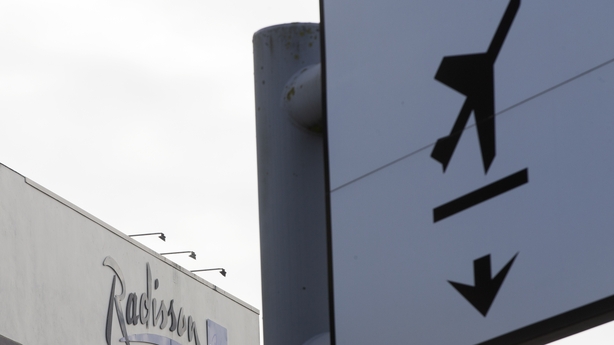 The re-opening of schools – how and when that might happen, remains uncertain. Currently, the case numbers remain too high for it but the suggestions this week were that they might open over a series of weeks in March.
The British Medical Journal reported this week that experts have warned that schools must be reopened with caution, amid emerging evidence from Israel and Italy that more young children are being infected with new variants of Covid-19.
It said that paediatricians in Israel, which has surged ahead in vaccinating its adult population, reported a sharp rise in Covid-19 infections among young people, with more than 50 000 children and teens testing positive in January - more than Israel saw in any month during the first and second waves.
"Similar warnings are emerging from Italy after a spike in case in the village of Corzano, in the northern province of Brescia. On 3 February 10% of its total population of 1400 (140) were reported to have tested positive for the virus, 60% of whom were children of primary or infant school age. Many of these children are believed to have infected other family members," according to the BMJ.
The role and prominence of the European Centre for Disease Control (ECDC) has been more significant since the start of the pandemic. People look to it for advice and data to compare how each country is doing.
There was an important report from the European Ombudsman, Emily O'Reilly, earlier this week on the ECDC. In essence, she said it sounded much more powerful and influential than it actually is. She found that the ECDC did not have the powers to seek or get information from member states.
Also, when the pandemic struck, it did not have the information it needed to give advice to member states. In addition, the ECDC met with resistance when it attempted to get a grip on the capacity of member states to deal with the outbreak. In a gloomy assessment, it also does not look like the ECDC will get these powers in the near future.
It was a gloomy week too for the European Commission, with the apology from Commission President, Ursula Von der Leyen, over the late approval system for vaccines and the pace at which vaccines were ordered for the bloc.
During the biggest pandemic the world has seen in modern times, there is criticism that the EU failed in significant aspects. This has affected all countries in the EU, including Ireland.
The good news is that we may soon have a fourth vaccine - from Johnson & Johnson. Ireland has ordered 2.2 million doses and this is a single dose vaccine, so it is an important one. The company hopes to submit a dossier to the European Medicines Agency by the end of this month. If the EMA gives its approval, Ireland could start getting doses from late March. That would be a big shot in the arm for the vaccination programme.
Overall, vaccine supply remains an issue for Ireland and other countries too. But at some point, it will not be an issue, as there will eventually be a plentiful supply of vaccines for the national immunisation programme.
But we are not there yet and there is understandable frustration among people at what some perceive as the slow roll-out. Target timelines are also come with caveats, which adds to the uncertainty for people. With the vaccination programme, every hour of every day matters because potentially it could mean a life saved.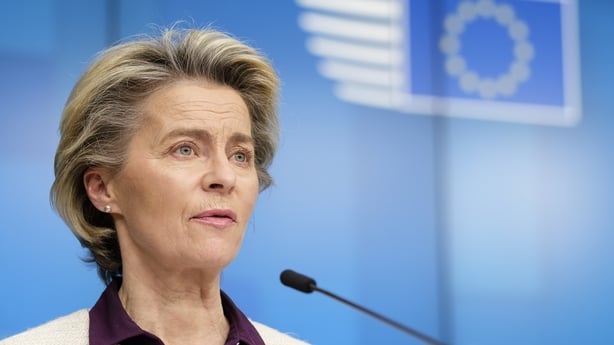 At this point, we know that officially the UK variant is the dominant one here, having arrived in Ireland from overseas. There are also some cases of the South African variant also linked to travel but not involved yet in community transmission. NPHET says that so far the Brazillian variant has not been detected here.
There was an important point made this week by Gerald Barry, Assistant Professor of Virology at UCD. He said that Ireland needs to ramp up its surveillance system for the virus, as we currently lack the capacity to sequence enough of the samples, to monitor the spread of new variants.
He said that it is likely that variants are circulating and not being detected. The longer we allow the virus to run rampant, the more variants there will be. This is worrying. If Ireland is to get ahead of the virus, experts say it needs to invest in this sequencing surveillance capacity now and by definition should have before now, given the first cases were seen here at the end of last February.
Lockdown 3 is very difficult. Some people have turned off the lights in more ways than one. Many people report feeling very lonely, isolated and facing little hope. Some people have become less communicative and have lost touch with friends because restrictions just make it not possible.
This week, Irish public health expert, Dr Gabriel Scally questioned the Government's plan of 'Living with Covid-19'. He said that we do not talk about living with tuberculosis, diphtheria or measles. In fact, he said, we do everything we possibly can to get rid of these things.
So the idea of living with Covid-19 does not sit well with him. Professor Anthony Staines, one of the key campaigners for a Zero Covid Island, also supported the view that Ireland's current plan is vague, incomplete and will not achieve the desired goals.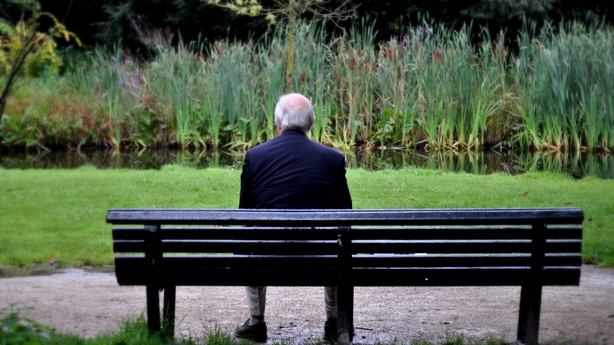 The Government has promised that a revised plan will be launched during the week of 22 February. The Taoiseach said the Government is looking at the current high level of restrictions continuing until Easter. It means that the previous date of 5 March has moved now to around 4 April, which is Easter Sunday. What exactly will happen after that remains unclear.
Cardiologist Dr Rory O'Hanlon made some very heartfelt points this week about the messaging as he sees it from the Government on Covid-19. After such a long period of lockdown in the depths of winter, with constant anxiety "seeing the sadness in our children's faces, our anxieties that elderly loved ones won't see their grandchildren again, or will die alone in a nursing home not having seen a family member in a day", he said the messaging needs to change, with more light and less fear.
Dr O'Hanlon said that if people are out, then it is for a break from the four walls at home, or for some food shopping. And he noted that cases are reducing. In a lengthy Twitter post, Dr O'Hanlon wrote: "I'm seeing patients everyday and their spirit and their will to go on is gone. And perhaps we are getting to a point of some breathing space given the dropping case numbers and vaccine roll out. And isn't this what we all had our hopes pinned on."
People are breaking, he says, and there is a need for leaders to give people some sort of hope, some goal, something to hold on to.
Managing this crisis in the months ahead is a daunting task. We are in the most difficult period, balancing high hopes about vaccination, with the cold light of day facts on cases, hospitalisations and deaths.
People want to see light at the end of the tunnel, even though this tunnel has been pretty long so far.
Holding out for hope is vital. If we believe that tomorrow will be better, it may be easier to cope with the difficult moments today.
---
---