Almost one year on, Irish covid-19 survivors are still struggling with severe symptoms.
Many in recovery since the first wave of the pandemic are satisfied with the physiotherapy and medical treatment they are receiving, but they are appealing for better social supports and other therapies.
While many people make a full recovery from Covid-19 with no lasting effects, some experience what has come to be called long Covid, with persisting symptoms including breathlessness.
"Breathlessness, loss of lung capacity, muscle weakness, chills, ongoing vocal cord problems", these are just some of the post covid symptoms described by Patricia (42) from Dublin. 
"I was prescribed respiratory physiotherapy four times a week since July, and speech and language therapy. So, every week five appointments," she said. 
Una from east Cork, and in her early 50s, is still suffering with breathlessness, a dry cough, pains in her lungs, fatigue, and anxiety. 
"I've had physio, it has helped but then I seem to go backwards. I have to start all over again. Now for my anxiety, my doctor put me on antidepressants," said Una. 
They're not alone. Lisa Coughlan, 42, from west Cork has been out of work since March. 
"Eleven months in and I'm still experiencing post-Covid symptoms, including breathlessness, fatigue, sleep disturbance, and anxiety associated with all of that." 
While Linda Dalton, 45, from Kilkenny had Covid-19 in October and now also has long Covid. 
"I have been given painkillers, an inhaler and nerve tablets and Xanax to help with anxiety and sleep," she said.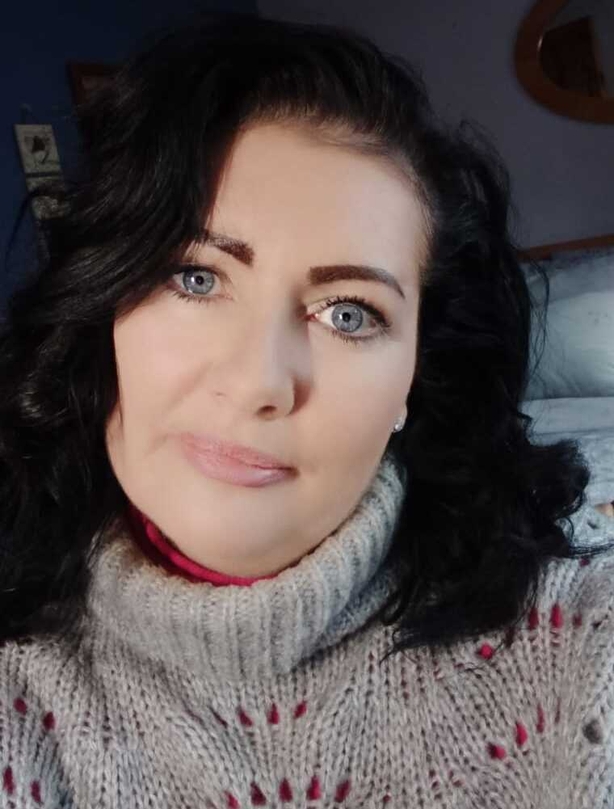 For all these women, recovery has been slow and sometimes lonely.
But they are hopeful that more therapies and programmes will become available to them in Ireland. 
One programme in particular that has caught their attention is a breathing and well being programme piloted in the UK for people recovering from the effects of covid-19. 
ENO Breathe is delivered by the English National Opera in collaboration with Imperial College Healthcare teams entirely online. 
The programme focuses on breathing re-training through singing on Zoom classes.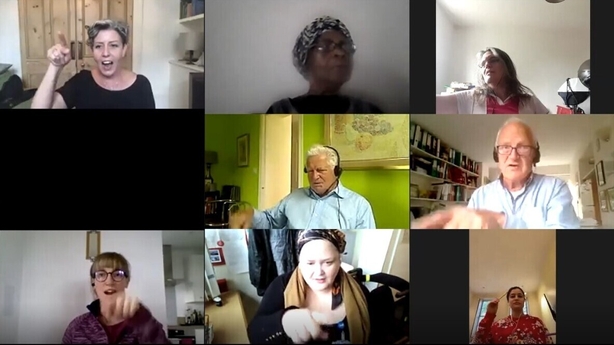 It is not a choir or singing group but a social prescribing (non-clinical) intervention that uses singing techniques to aid recovery from Covid-19. 
It came to life following conversations between ENO and GPs and medics last June around the area of social prescribing. 
The ENO wanted to explore if there was a useful role they could play in the context of the pandemic. 
The discussions focused on the ongoing breathlessness and associated anxiety that patients were suffering from. 
Jenny Mollica, Director of ENO Baylis, the ENO's learning and participation programme said this is their first collaboration between Healthcare and the Arts. 
"It became very clear to us that as an opera company who specialized in vocal expertise and singing, we potentially had quite a specific skill set of expertise that we might be able to lend to that problem. 
And it was at that stage that we were put in touch with Sarah and her team of respiratory specialists at Imperial," said Ms Mollica. 
Sarah, or Dr Sarah Elkin, is a Consultant in Respiratory Medicine and Clinical Director for Integrated Care for Imperial College NHS Trust.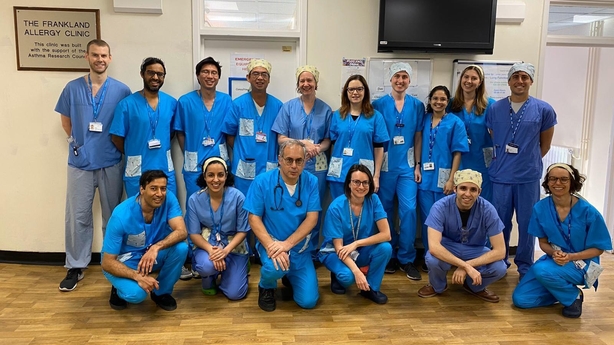 Dr Elkin said they had little to offer first wave patients whose bloods and x-rays showed improvements during check ups for their lung disease, but still felt breathless. 
Having previously worked with patients with chronic obstructive pulmonary disease (COPD, where singing groups had helped with breathing, she hoped singing could help Covid-19 survivors. 
"Covid is an acute lung disease so it's not a chronic lung condition and we expect the majority of people to get better.
But we wondered whether a similar approach that would help them use their diaphragms more and stop breathing from the top of their lungs would help them," she said. 
Dr Elkin was connected with ENO Director Jenny Mollica and her team after the costume department made turquoise scrubs for the Imperial team. 
They spoke together about whether Jenny's singing coaches might have some time and capacity to devise a program for people recovering from Covid. 
"We devised a programme together, to see whether the techniques used in opera singers trainings could be helped with retraining and bringing people back to well being," said Dr Elkin. 
She said that during a stress reaction such as being in hospital for Covid, people can sometimes lose the natural rhythm of their breathing, and tend to breathe at the upper chest instead of using the big muscle, the diaphragm. 
"We know that with changing posture and also retraining people to use their diaphragm then slowly, the calm, natural rhythm of breathing can come back," she said. 
Dr Elkin said Covid-19 leaves about 10-15% of people with this odd breathing pattern and the ENO Breathe programme can help. 
"It's really given people back control over their breathlessness and, and also in assessing it, it also has given them a more of an ability to socially interact again.
A lot of people lost a lot of confidence. It is extremely stressful as you can imagine, and I think a lot of them that were on intensive care or on high flow oxygen have a lot of fear, and consequences over breathing," she said. 
Bringing the programme to life is singing specialist and Creative Director of ENO Breathe Suzie Zumpe. 
"Breathing well is at the heart of good vocal production. Singers, and most especially opera singers, have to fill a whole theatre with their voice without amplification.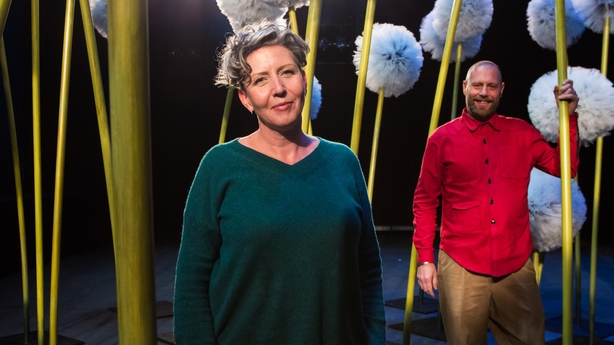 They spend a lot of time thinking about breathing, but our programme inverts that a little bit.
So rather than thinking about the beauty of singing via perfect breathing. We're looking at improving breathing and using singing as a vehicle to do that," said Suzie. 
Drawing on her expertise Suzie teaches a range of exercises, breathing techniques and positioning while aware of her participants posture in front of the screen. 
"The music we sing together is lullabies. The concept of a lullaby is something really universal that we all just understand in our bodies and they're soothing, and they're perfect for non specialist singers.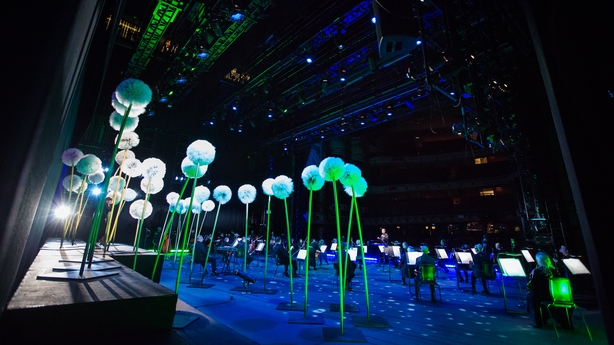 And it's that sort of builds emotional connections both between the participants, but also with other exercises. It creates a positive emotional connection to the tools and exercises that we use," said Suzie. 
After the sessions the participants were also able to engage and chat with each and discuss their experiences of post Covid-19 breathlessness and anxiety,  giving them a social outlet in a meaningful way. 
90% of participants of the programme improved their breathlessness and anxiety. 
Twelve people with long Covid-19 symptoms took part in the initial ENO Breathe pilot programme last Autumn and said they would recommend it to other long Covid survivors. 
"I've never ever, ever been able to sing. But when I do, it's to myself loudly, out of tune in the car. 
"The singing I still get a bit nervous about. But the breathlessness goes as a result of being taught correctly how to breathe", said Richard.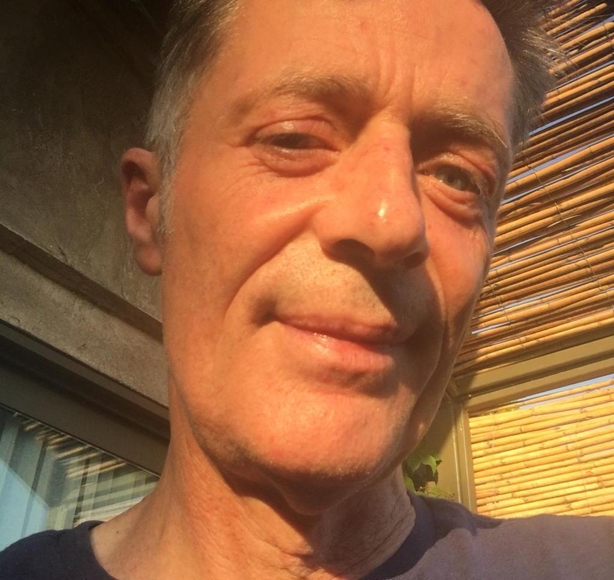 While Sheeba said she was able to use what she'd learned to calm herself and control her breathing. 
"I woke up at night feeling very anxious, I felt that I wasn't getting enough oxygen. Now Suzie had already taught us some exercises that are very easy to follow. And I started using those tools to bring my anxiety down, it worked, miraculously. 
"If that weren't the case, I would probably have to call 111, or maybe, even emergency services because I didn't know what was going on with me", said Sheeba. 
Since the pilot programme ran a further 1,000 places have been created in the UK. 
Dr Sarah Elkin is hoping the programme will also be rolled out worldwide, including Ireland. 
"Wouldn't it be fantastic if it could come to Ireland where there are such good singers? I mean, we can definitely help there and what we are trying to do with the ENO is think about whether we can utilise the resources we have.
It's not just a class once a week, we have an online resource that the ENO have developed with their fantastic opera singers. 
Hopefully, they will be able to share those and maybe get someone in Ireland who's got an interest in opera to take it on," said Dr Elkin.