Dublin docklands on a weekday morning would normally be filled with people in a hurry.
The gleaming glass cages along the quays were once the hub of the city's office workers who are now crouched over their laptops at home.
They have been replaced by a different sort of footfall.
Pairing suits with comfortable runners, TDs can be spotted high-tailing it from Leinster House across the Liffey to the National Convention Centre where the Dáil is bi-locating to enable social distancing.
"It's great for the step count," says one passing TD pointing to his Fitbit. It's about the only positive thing you'll hear about the arrangement.
For many TDs, the feeling of being sparsely spread around a huge arena is emblematic of how their very social occupation has become so solitary.
Just as the pandemic has changed the way adults work and children learn, it has also changed the practical functioning of democracy, the way politicians interact with those they represent and with each other.
A new generation of TDs who were elected to the Dáil for the first time on this day last year, did so on the cusp of that change.
I met some of them on the walk between Leinster House to the Convention Centre to discuss how their plans were upended just weeks after they were elected and, instead of learning on the job, they had to reinvent it.
"It's been nothing that we could have imagined," says Cork East TD James O'Connor, who at 23 is the baby of the house.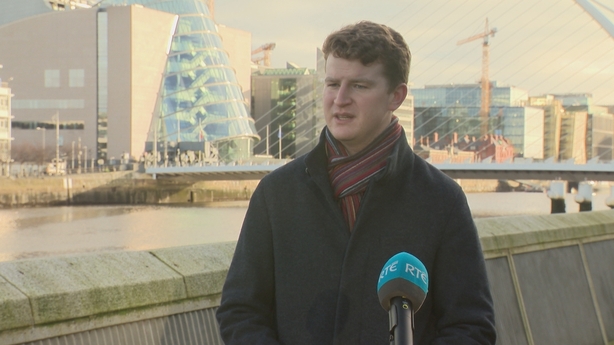 He won his seat in an election that shattered the two-and-a-half party system that his Fianna Fáil party had been central to for almost a decade. The final seat carve-up meant a return to power for his party, but only through the embrace of its rival.
But these huge changes were nothing compared to the crisis that was soon to take over with the arrival of Covid.
"You have so many plans and so many things you want to do and people you want to meet and you are very anxious to get out on the ground again and it just wasn't possible," says Mr O'Connor.
TDs typically spent their first term fully focused on their constituency, cementing their base, attending as many events as they can fit in and being the link between many local organisations and decision makers in the Dáil.
"Much of the job of being a TD is engaging with our community, it's out travelling around the constituency, getting to meet different representative groups and individuals.
"That is something we have been really restricted from. It's quite an important part of being a first-time TD is doing that. I badly miss that interaction with people," he says.
Roscommon-Galway TD Clare Kerrane agrees. She was elected on a wave of support for Sinn Féin on the back of dissatisfaction around issues such as health and housing. But the issues she had campaigned on had to take a back seat to the many challenges around Covid.
"It's been nothing that we could have imagined. You have so many plans and so many things you want to do and people you want to meet and you are very anxious to get out on the ground again and it wasn't possible," she says.
The party's spokesperson on social protection, however, she says that contact with constituents hasn't gone away, it's just different to what it was before.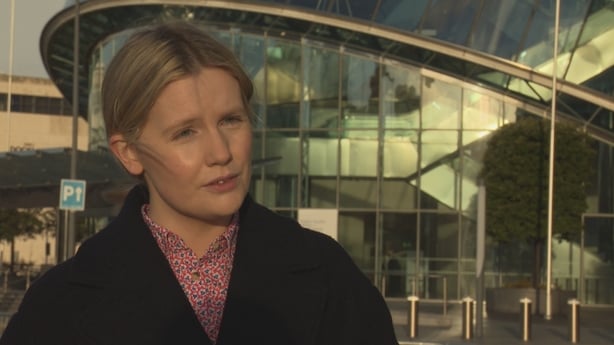 "I have done an awful lot of engagements with local organisations and that has been a great help, but again they are all online, so in some ways you are losing out. If you are meeting a disability group for example, you are not going in to the centre, you are not meeting people. It's very different," she says.
For older constituents, contact is mainly by phone, but younger generations are accessing TDs on all social media platforms. Ms Kerrane says this has meant a huge change in how politicians interact with people.
"A lot are getting in touch with messages on Facebook and Twitter and you even get people contacting you through Instagram," she says.
Social Democrats TD Gary Gannon has been embracing the changes forced by Covid, holding public meetings on Zoom on issues such as the Leaving Cert.
He says the pandemic has made TDs more accessible, rather than less.
"Previously politics would have been people coming to your constituency office for a clinic," says the Dublin Central TD.
"That hasn't been my experience at all now. I have to be available on Facebook, on Twitter, on Instagram.
"I have to be doing the public meetings on Zoom. And the public meetings on Zoom means that they are no longer just local meetings, they are people dialing in from all over the country. So I'm a lot more available.
"There is an expectation more to be a national politician that just a politician for Dublin Central. But I've found that quite fascinating and you know it's probably been a bit beneficial."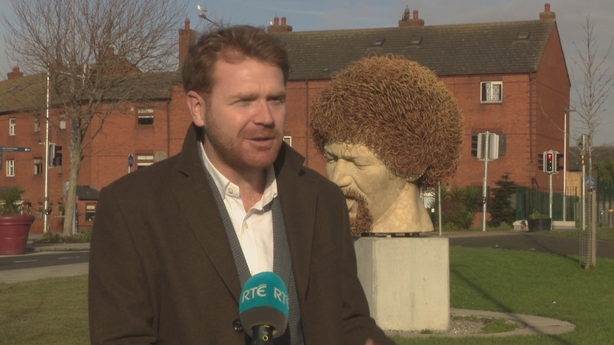 It's not just constituents that TDs are eager to meet. They're also missing out on social interaction with their fellow politicians. For Government backbenchers this would normally mean building relations with ministers in order to progress policies that they want moved on to the agenda, or to secure investment for their constituency.
This is made all the harder given that ministers' time is taken up predominantly with the demands of the pandemic.
Mr Gannon, who previously served as a Dublin City Councillor, said he would have been interacting regularly with people from other political groupings "and that is really good because you get to understand where people are coming from".
As a result of Covid, he says: "I've actually been able to make no relationships with any other TDs from other parties. My only interaction is on Zoom calls with my own parliamentary party.
"That means you don't really get to make connections, understand other people's perspectives over a cup of tea which used to be important to me."
In the meantime, they all make their way to the dreaded Convention Centre.
"I hate it," laughs Mr O'Connor.
"It's not very convenient when you have an office in Leinster House and you are traversing over and back across the city, it reduces the amount of time we have at our desks to do our work. I would like to see us going back to sitting exclusively in Leinster House," he says.
For Mr Gannon it means a shorter walk to work as it's in his constituency. But he says it's not what he had in mind this time a year ago.
"When you imagine being a TD you imagine sitting in Dáil Éireann and having the to and fro of parliamentary debate with a full chamber. What actually emerges for me now is I'm regularly in the Convention Centre and it's me, a minister and a couple of TDs," he says.
"It's been a fascinating year, you could never imagine it in a thousand years."