Life in an Irish prison has become very difficult for Romanian man Albert Gimy Linul.
It is hard enough for anyone to serve a prison sentence in a foreign country. It is now even tougher in this time of Covid.
But what's most difficult of all for the 29-year-old inmate is that he has been told he is in danger.
Albert Gimy Linul received a threat in prison last Monday and is taking it so seriously that he has asked to be moved to another prison. Organised crime gangs do not like to hear that their members have co-operated with the police.
When two plain clothes gardaí on routine patrol on 13 February last year saw two men acting suspiciously in Dublin's Temple Bar, little did they know they were about to disrupt a multi-national, multi-million euro cyber enabled fraud operation.
Garda Ruth Finnegan and Garda Will McCarthy stopped the two men and asked them who they were and what they were doing. Not satisfied with those answers, they decided to search them.
Albert Gimy Linul had 14 fake credit and debit cards in his sock, Daniel Almajanu had another five fake cards. They were taken to Pearse Street Garda Station.
Word of the arrests quickly spread within law enforcement in Europe and beyond. Almajanu was already a target of the Garda National Economic Crime Bureau which had set up Operation Broach to catch him and the others. He was also known to the authorities in Belgium, the UK and the US.
The 35-year old had also been the subject of high level meetings at Eurojust and Europol.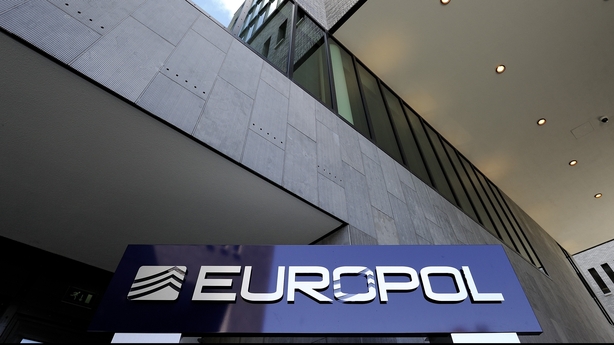 The authorities in his home country of Romania couldn't believe Almajanu had been caught in the manner he was.
Daniel Almajanu is a well known fraudster with previous convictions. He served two years in prison in the UK for fraud offences there and when he was released, he was deported. He couldn't go back to the UK where much of the gang's operations were based.
Gardaí believe he was in Ireland so he could operate from here. He lived in a flat in Prussia Street in Dublin and drove a high value luxury car, a BMW X5. Gardaí took the key from him and found the jeep by visiting the nearby car parks and pressing the button until the alarm beeped.
Almajanu also recruited a fellow Romanian crook, Albert Gimy Linul, who has 22 previous convictions. His sole motivation for getting involved was to make easy money.
Almajanu was paying Linul €500 a week to test the fake credit cards and make sure they worked. He used them in shops and restaurants all over Dublin between 1 November 2019 and 15 February 2020, buying goods like alcohol and cigarette cartons which he could then sell on.
Linul didn't have PIN numbers so inserting the card into the machines was no good because he had no numbers to punch in. If tapping the card wasn't successful, Linul found swiping the black stripe of the card along the machine usually worked. The black stripe on a credit or debit card contains the information.
Linul would also sign the paper receipt which posed no problem for a match because it was his forged signature on the cards.
The scam worked more times than not. Of 30 transactions over one period of time, 18 were successful. Linul also used fake cards eight times in two days in one shop on St Stephen's Green in Dublin city centre.
The production of the fake credit cards, which were made from various plastic cards including shop loyalty cards and gift vouchers, was an international operation.
First, the gang used a device known as a "deep insert skimmer" to collect customers' card numbers. These were stolen at UK banks, particularly from the HSBC bank, and from customers who used the ticket machines in the London Underground.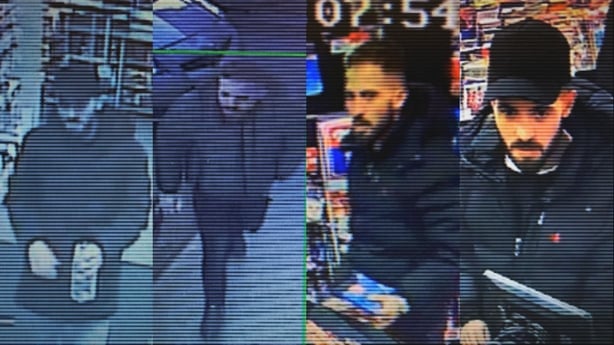 The gang then transferred the stolen credit card information by email but were careful not to leave an electronic trace. All gang members used the same email account. One would open it in one country and create a draft email with the stolen credit card details.
Another could then open the account in a different country and access the stolen information on that draft. Once the stolen card details was accessed and downloaded, the draft could be deleted, with no email trace.
The credit card details were therefore stolen in London and transferred to Almajanu's computer in Dublin. Here, using a card reader/writer machine, he was able to put them on to the fake credit cards.
When gardaí raided his home in Prussia Street, the details of over a thousand people's cards were on the computer. They also found a card reader/writer machine to transfer the card details on to the plastic and seized a total of 87 fake cards.
Criminal gangs can steal on average of between €3,000 to €5,000 from credit and debit accounts before they are shut down. The card details of over a thousand customers on Almajanu's computer gave the gang the potential to steal up to €5 million.
Not all the numbers needed to be transferred to fake credit cards, either, as 90% of cyber enabled fraud is committed online; no PIN number is required to use fraudulent card details in the US and the authorities there believe the gang stole as much as $20 million (€16.6 million).
Over €30 billion was lost worldwide last year through cyber-enabled fraud, €20 million of that in Ireland.
Daniel Almajanu is, gardaí say, the leader of the Romanian organised crime gang. He was previously deported from the UK after serving two years in prison for fraud offences there. He had the technical expertise to carry out the frauds.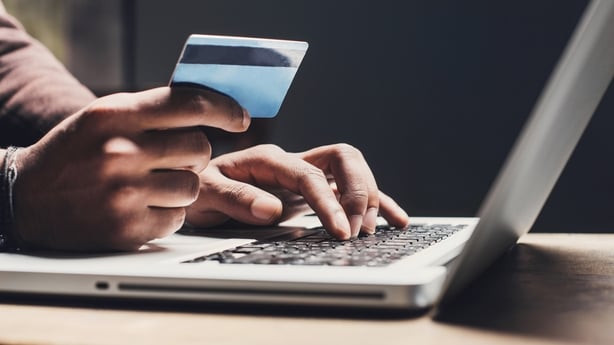 While he engaged with the gardaí during his interviews in custody, Almajanu was an experienced criminal who had been through this before. He told them nothing of any evidential value and made no admissions.
Albert Gimy Linul took a different approach in custody. He co-operated with gardaí, admitting that he also helped make the fake cards and carry out the testing and shopping expeditions.
This was taken into account by the judge at the Dublin Circuit Criminal Court this week when she said he co-operated "over and beyond what he was asked".
Judge Melanie Greally also recognised the difference in the men within the hierarchy of the organised crime group. Almajanu, she said, was providing the information, equipment and expertise but wasn't exposing himself to the same risk of capture as Linul, who was caught on CCTV buying goods with the fake cards.
The fact that Almajanu had recuited Linul was also, the judge said, an indication of his seniority within the gang. Both men said they had previously worked in "construction", both promised that they would not break the law again and Almajanu even wrote a letter of apology.
Almajanu wasn't very happy either with what Linul had told gardaí and felt he had been portrayed in court "in a negative light." He had only come to Ireland "to find work," he said, he vowed to be a better man in future and he wanted to "be there for his fiancée".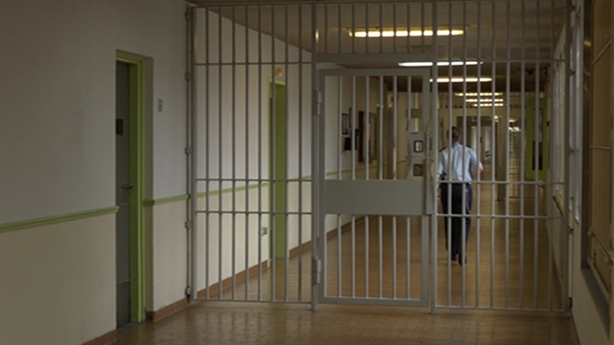 Daniel Almajanu was jailed for four years and four months. Albert Gimy Linul was jailed for three years. Both had been in custody since their arrest on 13 February last year and both have been doing well in prison. Both were on an enhanced regime, Almajanu worked in the kitchen while Limul worked as a trustee on the landings.
However, things took a dark turn for the younger man in prison this week. Last Monday, Linul was threatened and had to be put on protection in Wheatfield Prison. He has sought a transfer to another prison.
The fact that he had co-operated with gardaí was known even before it became public knowledge at his sentencing last Wednesday. It's not something that is appreciated within the criminal underworld.
Detective Superintendent Michael Cryan of the Garda National Economic Crime Bureau described the convictions of the two men this week as highly significant.
They were, he said, stealing credit card information in one country, producing fake credit and debit cards in another and using the information to steal money and goods all over the world.
And even though credit card fraud is its main business, this gang has also been linked to human trafficking, money laundering and prostitution.