A quarter of a century after they became the talk of playgrounds around Ireland, Pokémon trading cards are enjoying a surge in popularity - and it's not just for nostalgic reasons.
From video games to movies, Pokémon has become one of the biggest media franchises in the world.
This month, as the company celebrates its 25th anniversary, the market in Pokémon trading cards is more lucrative than ever.
Celebrities, including YouTuber Logan Paul and US rapper Logic, are among those who have spent six-figure sums on rare first-edition cards.
In Ireland, collectors are also seeing a boom in trade.
"Last year saw growth in Pokémon card prices like I've never seen before," said Dean Robinson, a Pokémon YouTuber from Swords, Co Dublin.
On his YouTube channel, The Big Popboy, Dean gives advice about collecting and investing in Pokémon cards and different products.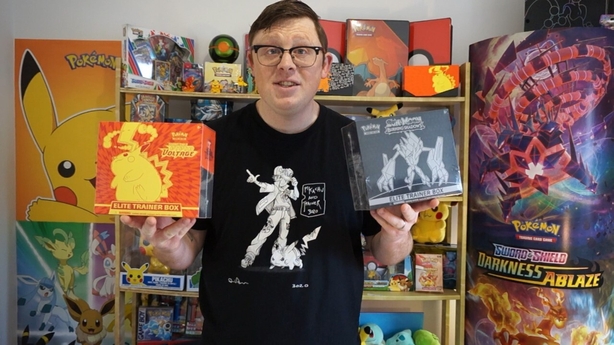 "In the last few years Pokémon has just been booming and booming. We've seen massive growth in sales for cards. Cards that you could buy for €100 or €200 in the past are now costing thousands of euros."
Dean has been collecting Pokémon cards and products since the 1990s.
He is hoping he can pass his collection onto his son when he is older.
"I'm trying to collect as much sealed product as possible so I can pass it on to my son when he's old enough. If he's not interested in Pokémon he'll be able to sell them and make a life out of it. That's what I'm hoping for."
Other Irish collectors are invested in Pokémon for a variety of reasons.
Simon James, from Lucan, Co Dublin, is also an Irish Pokémon YouTuber.
He collects cards because of their artwork.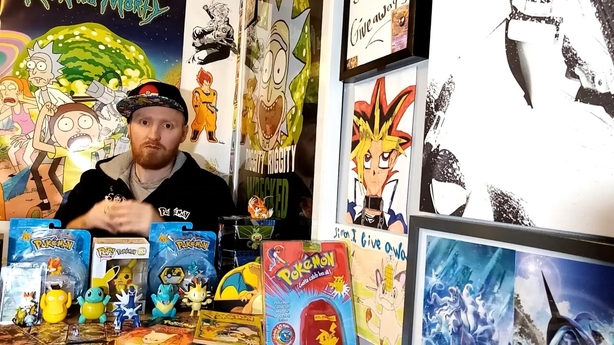 "A lot of people like to collect art. For me Pokémon cards are art. It's a new art form," said Simon.
Annabelle Nguyen, an artist from Co Meath, was introduced to Pokémon by her brother when she helped him with his online card shop.
She never collected the cards as a child, but soon fell in love with the artwork.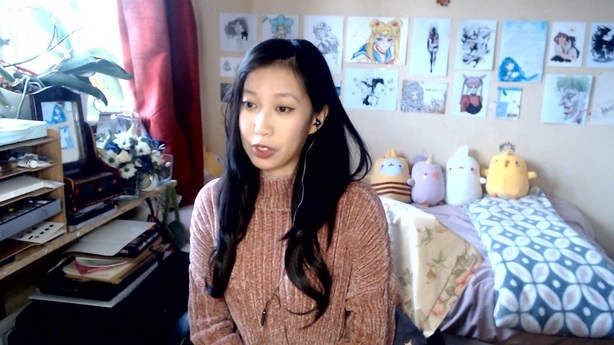 She said: "I spent days researching card prices to help with my brother's shop. That's how I fell in love with some of the artwork. That was my first introduction to Pokémon cards. It was a blessing in disguise. I'm now obsessed."
Pokémon will be releasing products throughout the year to celebrate its anniversary.
2021 is looking like it will be a good year for avid Pokémon collectors trying to "catch'em all".