"So many times in my life I've just felt like this lost child. So many times.
"And I know I'm not that lost child anymore, but I still drift back to how I felt then."
The words of a woman referred to as 'NO' in the Mother and Baby Homes and Magdalene Laundries in Northern Ireland report, which was published this week.
She was sent to a home run by the Good Shepherd Sisters after becoming pregnant aged 16 in the 1980s.
Her baby son was put up for adoption, with his teenage mother left feeling she had no choice, telling researchers that social workers "made me sign these pages".
Dreadful as that experience was, it was just the start of a lifetime of pain and trauma.
NO drank to excess, cut herself, attempted suicide and spent time in a psychiatric unit.
She kept a photograph of her adopted child with her at all times and slept with the photo.
The 533-page report is packed full of detail and facts and figures.
Starting on page 353 are the personal testimonies of those who spoke to the research team. The sense of loss, regret and heartache is clear.
Another woman, who was also 16 when she became pregnant, recalls the last time she saw her daughter, six weeks after she was born.
'MN''s family took her to Thorndale House, a home run by the Salvation Army in north Belfast, in the 1960s.
She wanted to keep her baby but says her mother would not allow it.
"I had to dress her the day that she was going, this was the same day as I was going home then.
"I had to feed her that morning. I had to dress her. I had to wrap her ... I had to carry her down the front stairs, which we weren't normally allowed to use, into the Colonel's office [a Salvation Army Colonel] and I wasn't allowed to see the prospective parents.
"I had to then hand her over to the Colonel and then I had to leave the room. And then she took her and gave her to her new family. That was the last I saw her."
The researchers note that at this stage MN "became tearful".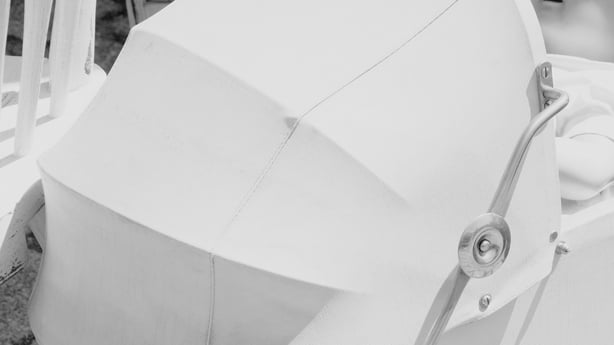 Like the photo of her son cherished by NO, she also carries painful reminders of her lost child.
"... I made her wee clothes and I had embroidered her initials inside her clothes in the hope that, if her name was changed, she might at least have her initials," MN says.
"And I still have her other clothes today (became more tearful here). That's 50 years ago and I kept them."
Another woman, 'LC', was the daughter of a single mother in the Mater Dei home run by the Legion of Mary in Belfast and was put up for adoption.
Aged 17, she herself became pregnant and was taken to a home run by the Good Shepherd Sisters by "the local parish priest and my mother".
She had a son, who was adopted, as LC's adoptive family would not let her keep the child.
LC says she was emotionally and mentally abused and that "my life has been coloured by the treatment that I received".
She is very clear about what should happen next.
"... somebody has got to bring these people to book. And there's so many women and girls who are now dead, there's so many women and girls who are still living with this and can't speak out because they're afraid, because they haven't told their families, so it's up to the few that can speak out to speak for them."
'BC' was a schoolgirl when she raped by an older man during the 1970s.
She recounts how she was blamed for what happened, with her parents "absolutely horrified because they thought obviously I was a promiscuous child ... there was assumption that it was my fault".
BC was sent to a home run by the Good Shepherds after her mother contacted a priest.
The teenager had a son who was taken away from her - "I never was given an option other than give him up for adoption".
Her sense of abandonment and betrayal is clear.
She told the researchers that what happened was something that "your own family did to you, your community did to you, your own church did to you ... because of Catholic shame".
BC tried to trace her son in later years but was unable to find him. Her testimony makes it clear she didn't just lose her son; she also lost a big part of herself.
"... they took everything from me, they took my identity, they took ... they took all of the softness of me, they took it all away and left this ... and the thing about it was they didn't replace it with anything substantial except just an empty space. They just sucked the life out of this kid."
We need your consent to load this rte-player contentWe use rte-player to manage extra content that can set cookies on your device and collect data about your activity. Please review their details and accept them to load the content.Manage Preferences

'IH' was taken to Hopedene, a Protestant home in east Belfast, when she became pregnant aged 17.
Given Northern Ireland's deep sectarian divisions, the fact that the father of her child was a Catholic meant "there was no question of marrying him".
She recalls being hidden away in her family home for a week before being "smuggled out because it was dark mornings".
Her baby was adopted. She didn't see her again until many years later when her daughter was able to trace her because of provisions in the Adoption Order (Northern Ireland) 1987.
The sense of loss was compounded by the burden of secrecy. Most of her family did not know about her child, and she did not tell her husband after they met, married and had children together.
'LP' was a university student when she became pregnant in the early 1980s.
Fearful of her "very Catholic" and emotionally detached parents, she arranged for herself to go into a Good Shepherd home.
Although she told researchers she could not fault the nuns in the home - "They showed me love and care - they showed me far more than my parents did" - she felt pressured by social workers to put her son up for adoption.
LP said there was a clear conflict of interest, as the social worker assigned to her worked for the adoption agency.
"So it was to their advantage for you to say, you know, I think this baby ought to go to a good, loving Catholic home - but not mine."
Despite a good marriage, family and career, LP says she still feels like a piece of her life puzzle is missing.
"I don't think I've coped with it, ever, very well. It's always been there every single day. Where is he? What's he doing? Is he married? Have I got grandchildren that I don't know about?
"But do I have the right? Do I have the right to upset his life by trying to find him? And the answer has always been, no. You don't, because you gave him away. You weren't strong enough to stand up to them."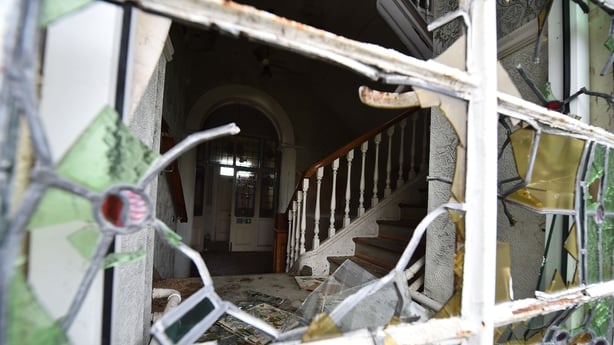 'JM' was brought up in an abusive household. She was physically abused by her father and stepmother and sexually abused by her grandmother's partner.
Pregnant aged 15, she was sent to the Salvation Army's Thorndale Home in north Belfast.
She was told her baby son died after five days as a result of brain damage caused during his birth but was not allowed to see him or hold his body.
JM later moved to England, married and had three other children. But she remains haunted by the traumatic loss of her first child.
"... I have nightmares to this day, and it's the same recurring dream. And I dream that - and you have to remember that I'm 60 now - that I dream that I wake up and there's, I open a drawer and there's a baby in the drawer. And it's, it's emaciated or it's starving, I've forgotten to look after it.
"So when people say that you can just get pregnant, lose the baby, and it doesn't affect you, it affects you for the whole of your life."
In the introduction to the oral testimonies, the research team notes that birth mothers often reached the point during interviews where they could not remember an event "that would appear to an outsider to be memorable".
One woman revealed that she had no memory at all of the moment she left her baby son in a children's home.
Another described the fact around her daughter's birth as having been "wiped".
The researchers note it is highly likely that this was "a psychological, potentially unconscious choice".
In other words, a defence mechanism to protect them from memories too painful to recall.
The memories recalled in these pages are painful enough.
The forthcoming independent investigation, which could be a full public inquiry, will shine more light on this dark and painful chapter.
They are stories that have to be told by those who want to tell them, no matter how painful they may be to hear.
If you have been affected by issues raised in this article, please visit: www.mindingyourhead.info/services.