Children from Co Kildare have said learning about St Brigid has inspired them, as she was "kind" and "helped the poor and the sick." 
St Brigid is a patron saint of Ireland and founded a monastery in Co Kildare for both men and women.
She is known for caring for others, healing, and the St Brigid's crosses are a sign of peace and protection. St Brigid was a trailblazer for her time. 
Holly Meenagh is in fifth class at St Brigid's Primary School in Co Kildare and said the legacy of St Brigid inspires her as "she was kind, I think it's really good to be kind to someone." 
She has enjoyed learning more about St Brigid as part of her homeschooling.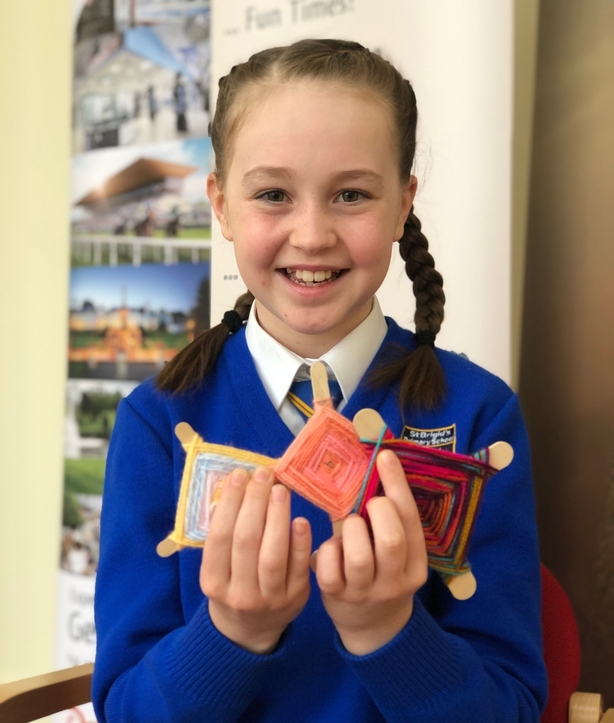 "When you hear her story, you're like 'wow'. You want to do something like that for someone," she added. 
Second class pupil Sophie Houlihan said if St Brigid were alive today, she would be helping people in the pandemic. 
"She would be a frontline worker, she'd be a doctor, she'd be a nurse, she'd be probably be everything," Sophie said. "The vaccine would be done yesterday because she can do it really quick."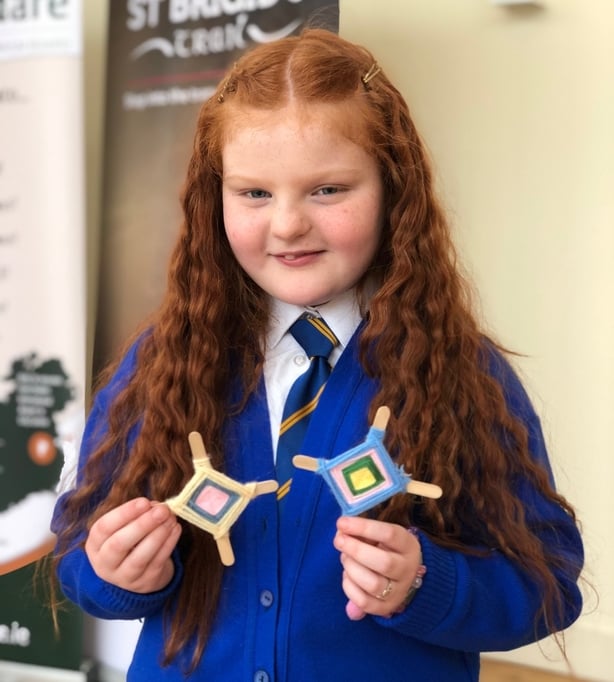 ---
Read more: 
Kildare's Hill of Allen to light up to mark St Brigid's Day
RTÉ Culture: St. Brigid and the Coming of Spring
RTÉ Brainstorm: How St Brigid's Day shows the relevance of saints to Ireland
---
Sr Mary Minihan of the Brigidine order said she thinks it is "wonderful that her spirit lives on." 
"There's a whole resurgence of interest in Brigid as a woman for today," Sr Mary said.
"I think its wonderful her spirit lives on, she's very relevant for today, care of the earth, a woman for the poor, the outcasts of society, a woman of the land, a woman for peace."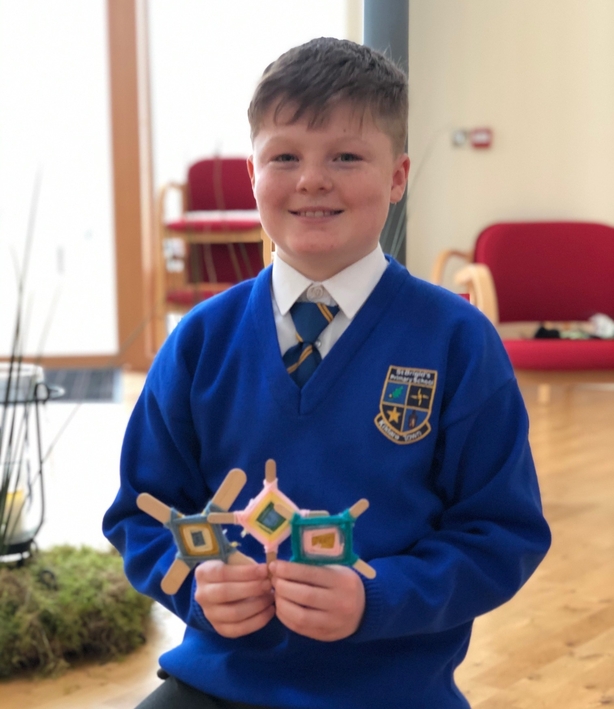 Traditionally St Brigid's crosses would be made from rushes found at the Curragh in Kildare, but the children have been making them at home from lollipop sticks and string. 
"We were making them all night, it was very stressful, then when we got the hang of it and we kept going and it worked out," fifth class pupil Cillian Houlihan said.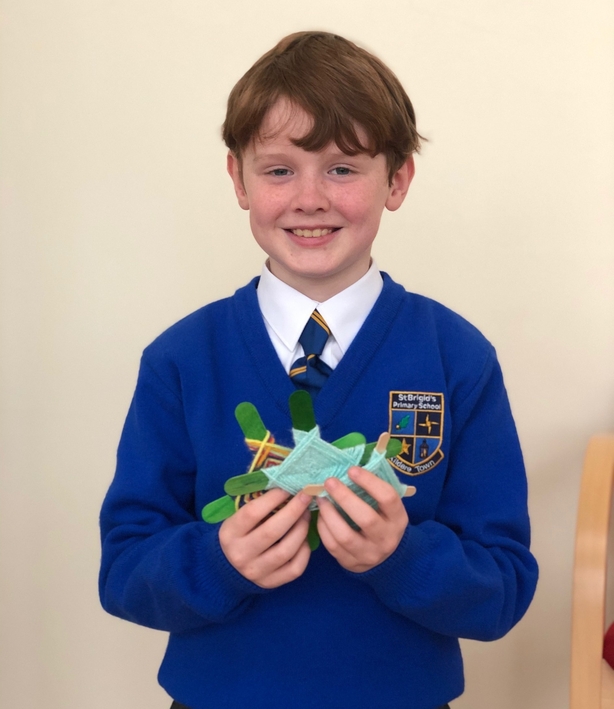 Pierce Phelan from fourth class said he enjoyed making them and that he plans to "give one or two to my grandparents in Tipperary when I can see them."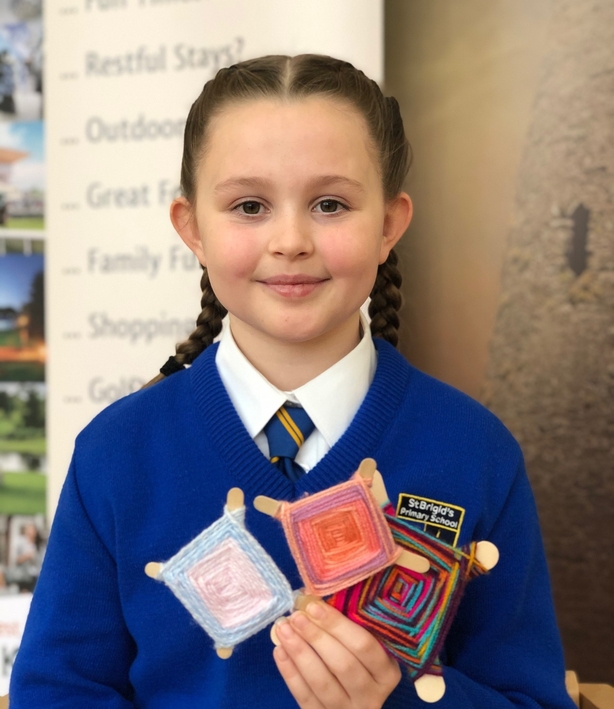 Louise Meenagh from second class also said she will give one to her grandmother. She has enjoyed making them with her older sister Holly and said it is great that "nanny has so much wool in every colour" so she has a lot of options to work with. 
Martin Phelan said he particularly enjoys learning about St Brigid because she "did a lot for Kildare."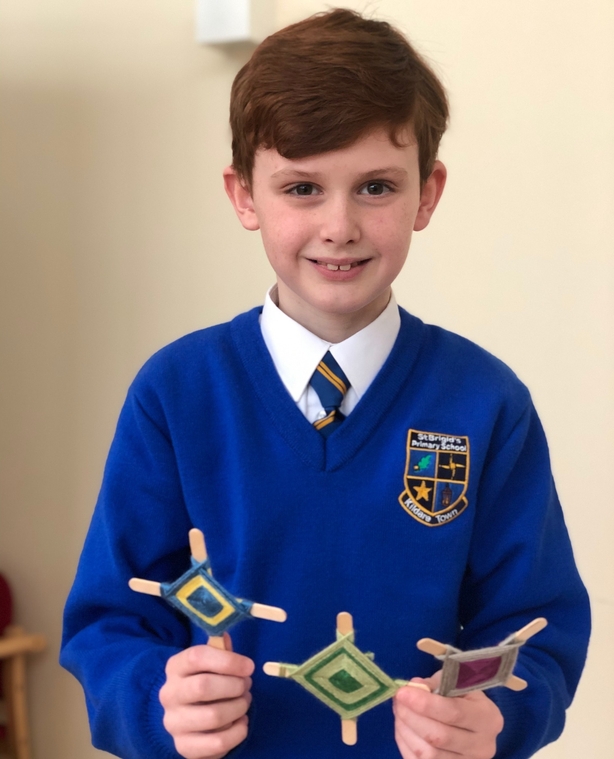 Into Kildare are organising an array of virtual events and activities to mark St Brigid's Day for the whole family to enjoy.