Greenhouse gas emissions fell in Ireland because of the pandemic, a new study shows.
The dramatic declines in economic activity and transport in 2020 translated into greenhouse gas emission reductions of almost 6%.
Early estimates in a report by the Environmental Protection Agency (EPA) and Sustainable Energy Authority of Ireland (SEAI) said the reductions represent the biggest fall in Ireland's national total greenhouse gas emissions since exiting from the financial crisis in 2011.
"We see a significant reduction in our greenhouse gas emissions as a result of the Covid-19 pandemic," said Mary Frances Rochford, EPA programme manager.
The changes in emissions are attributed to new living and working practices during the pandemic.
The research and analysis estimates are based on monthly indicator data collected by the EPA, which will publish a more comprehensive emissions reporter later in the year.
Transport emissions are estimated to have dipped by 17%, but this figure does not include emissions associated with international aviation. Jet fuel consumption is 80% below 2018-19 levels.
The transport emission reductions are reflected in monthly petrol and diesel consumption figures from the National Oil Reserves Agency.
For the year to the end of November, petrol consumption was down 27% compared to 2019, and diesel consumption was down 1%.
Residential sector emissions, mostly from home heating fuels, are estimated to have increased by 9% with many people working from home. For the year to the end of October, kerosene sales were up 23%.
We need your consent to load this rte-player contentWe use rte-player to manage extra content that can set cookies on your device and collect data about your activity. Please review their details and accept them to load the content.Manage Preferences
Emissions from the energy industries sector are estimated to be 14% lower than in 2019. The EPA said this was mostly due to coal and peat use being substituted by power generated from renewable energies.
Commercial and public services sector emissions are estimated to have fallen by 1.2%. Overall manufacturing combustion emissions declined by around 8% and industrial process emissions by 10% in 2020 compared to 2019.
Agriculture emissions, the analysis shows, are estimated to have risen slightly by 0.4 % as a result of increased fuel and fertiliser use.
EPA Director General Laura Burke warned that any economic rebound from the Covid-19 pandemic could bring emissions back to previous levels.
"The recovery steps we take now will shape Ireland for the next decade. While these early estimates show a reduction in greenhouse gas emissions for 2020 as a result of Covid restrictions, this level of emission reductions, at a minimum, will be required annually," she said.
Ms Burke added Ireland needs a "green recovery" to rebuild our economy, generate new jobs and respond to climate change.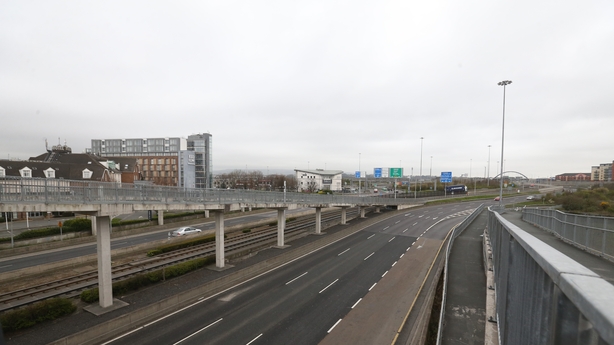 "As we emerge from the global pandemic, a 'green' stimulus and implementation of ambitious policies and measures can deliver Ireland's current and future commitments to a climate-neutral economy and climate-resilient society by 2050.
"The emissions reductions in 2020 must be built on to achieve continual, substantial, year-on-year reductions, making the 2020's the decade of climate action," said Ms Burke.
Conversation needed on the 'way we live, work and rebuild our economy'
William Walsh, CEO, Sustainable Energy Authority of Ireland, said a national conversation was needed to find solutions and change the "way we live, work and rebuild our economy".
He called for climate action to be a national priority.
"The public health emergency has made us all think about what's important. I hope that, in time, people can find that same connection and resolve when it comes to taking climate action," said Mr Walsh.
Josef Aschbacher, the European Space Agency's Director of Earth Observation programmes, said its air pollution data from satellites shows some economies in recovery and hitting pre-pandemic emissions levels.
"NO2 levels, which is connected to traffic and industry, had quite a dip in March and April last year when the crisis was at its peak and the lockdowns are more severe as they are today.
"But soon afterwards, especially in China, values have come to more or less the same level as before. This shows to us they have resumed economic activity."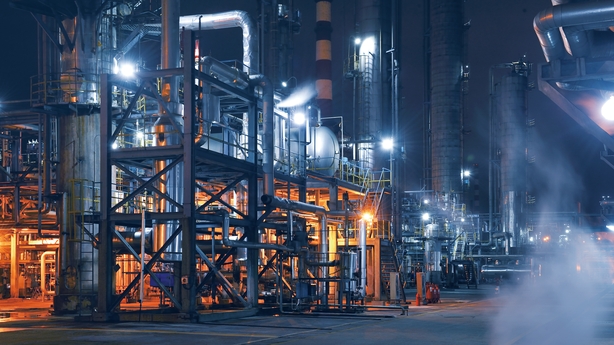 Another international study indicates that global emissions have declines by about 7% last year.
The Global Carbon Projects, a collaboration by international scientists monitoring carbon levels worldwide, saw carbon emissions decline by 2.4 billion tonnes. The fall recorded in during the global economic recession in 2009 was half a billion tonnes.
Jan Ivar Korsbakken, a senior researcher at the the Centre for International Climate Research in Norway who is part of the Global Carbon Project, said the reductions are positive, but will probably have little impact on climate change unless people change how they live.
"Although the drop has been dramatic, the actual impact of the climate is probably going to be negligible if it all goes back to normal in 2021 or 2022. All we will have done is to delay global warming for between one or two months – not really significant at all.
"What really matters is the fallout from the pandemic itself and how it affects what we do with the economy and what we do with climate action going forward," said Mr Korsbakken.
EPA project manager Mary Frances Rochford agreed.
"We are at a pivotal point for our economy. The recovery steps that we now take will shape Ireland for the next decade," she said.
"We need a green recovery to rebuild our economy, generate new jobs and respond to climate change. As we emerge from this global pandemic a green stimulus will be needed for us to achieve a climate neutral economy and a climate resilient society by 2050."
The Minister for the Environment, Climate and Communications said he is glad that greenhouse gas emissions were down by almost 6% in 2020.
Eamon Ryan acknowledged that it was mostly due to Covid restrictions, but, he said that some of it was because Ireland is on the right path - particularly, he said, in energy because the country is switching to renewable.
He said that the whole world is going to 'go green' in their economies in the next decade.
"We have to change everything," he said, "and it involves everyone and every place matters and it's not a negative".
He said this is the new economy, this is where jobs will come and this will create a healthier society.