The European Commission has called on member states to accelerate the roll-out of vaccination across the EU so that by March, at least 80% of people over the age of 80, and 80% of health and social care professionals in every member state should be vaccinated.
It says that by summer 2021, member states should have vaccinated a minimum of 70% of the adult population.
The communication adopted today comes two days ahead of a meeting of European leaders on a coordinated response to the Covid-19 crisis.
We need your consent to load this rte-player contentWe use rte-player to manage extra content that can set cookies on your device and collect data about your activity. Please review their details and accept them to load the content.Manage Preferences
In an effort to intensify and coordinate vaccine roll outs, the commission has said it will work with member states and pharmaceutical companies to maximise vaccine manufacture capacity.
The commission has also called for a ramping up of Covid tests and genetic sequencing due to the rising threat of new variants, and has recommended a new vaccine certificate, for those who have been vaccinated, that would be recognised across the EU and beyond.
The European Commission has so far secured 2.3 billion vaccine doses from a basket of eight pharmaceutical companies. However, Europe has faced criticism that the roll out of the vaccine has lagged behind other developed countries.
So far, two vaccines have been approved for deployment across the EU while a third is expected to be approved by the end of the month.
Margaritas Schinas, a commission vice president, told a news conference there would be an "impressive" quantity of doses that can be deployed by the end of March.
"We will have all the necessary capacity. At no point did we promise that all Europeans will be vaccinated at the same time with the same jab. [However] every European will have access to safe vaccines," he said.
Today's communication says the BioNTech/Pfizer and Moderna vaccines, which have been approved, will provide doses for 380 million people, or over 80% of the EU's population.
The European Medicines Agency (EMA) is expected to approve the Oxford/AstraZeneca vaccine by 29 January, and has started a review of the Johnson & Johnson vaccine.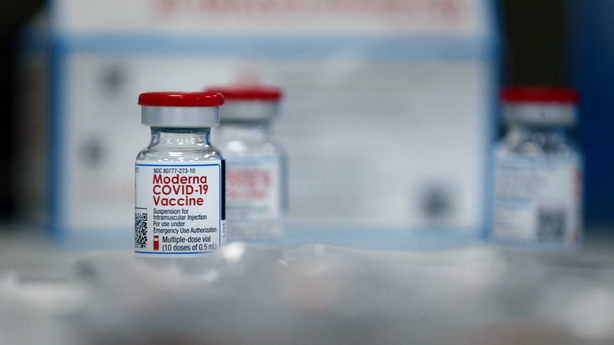 The commission will set up Covid-19 vaccine safety and effectiveness studies, while the European Centre for Disease Prevention and Control (ECDC) will develop a stock of stress-tested logistical advice for use by member states.
EU Health Commissioner Stella Kyriakides has written to all health ministers asking them to inform the ECDC twice weekly on the roll out of vaccines.
Today's announcement acknowledges that each member state vaccinates their population in line with their own policies.
However, "it is important that vaccination efforts in Europe stay largely synchronised – for health-related and Single Market reasons alike."
The communication says the roll out is complex and will have to be scaled up in line with supply.
This requires having "adequate stocks, effective appointment management systems, organising locations and facilities for mass vaccination, the preparation of necessary cold storage, and the training of extra personnel".
The commission said it would work with companies to develop a "transparent and clear delivery schedule" of the different vaccines.
It had secured a supply line of vital medical equipment needed for vaccination via EU Joint Procurement, from which member states can now place orders.
Under the EU's vaccine policy, the European Commission took quantity requests from member states and then entered negotiations with pharmaceutical companies last June for bulk purchasing.
Meanwhile, the EU's top diplomat has said the world needs US leadership in the battle against Covid-19, urging President-elect Joe Biden to step up after the Trump administration was widely criticised for its slow response to the pandemic.
With rich countries contracting far more doses of various coronavirus vaccines than poorer ones, European Union foreign policy chief Josep Borrell said it was up to the US to retake its place as "an engine of the world" and help.
"The world will face this year one of the biggest challenges to vaccinating humankind. This will require a lot of solidarity, a lot of cooperation and quite a lot of resources," Mr Borrell said in an interview.
"This is the first global crisis in which the American leadership has been missing and the world needs American leadership," Mr Borrell said, pledging EU support to Washington.
Additional reporting Fergal Bowers