2021 will always be the year of 'life during lockdown'. There were so many stories to listen to and report upon. But for me, the most memorable example was the impact of home learning on a grandmother raising five children - including a set of 16-year-old triplets.
It was the inspirational story of Helena Reddan's struggle to keep the family on track in a cooped-up council house in Moyross in Limerick.
When I arrived at the Reddan home, triplets Morgan, Simone, and Katelynn were wedged together at the kitchen counter doing online schoolwork. The girls had missed out on sitting their Junior Cert exams due to the pandemic.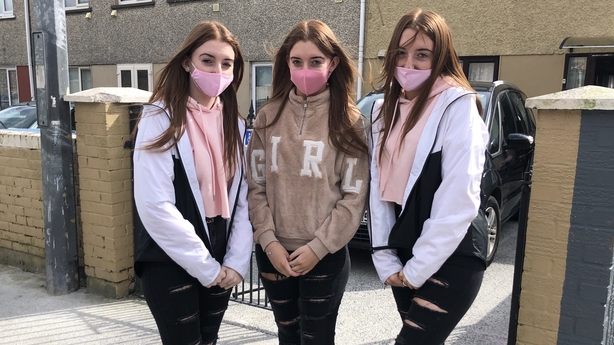 The sheer visual impact of these striking, identical young women, combined with the story they had to tell was memorable on so many levels.
It was another Covid-related education story as schools were preparing for a return to classrooms. Families across the country were run ragged. Only this was a more raw, visceral reflection of what life in lockdown really meant. The unvarnished truth for people living in unbearably cramped conditions.
The triplets' younger brothers Blake and Antone were in the tiny front sitting room. One of them has special needs.
Helena had moved her bedroom into the sitting room to free up space for remote learning. The boys peered out briefly from where they were perched on Nanna's bed before returning their attention to the big screen.
There were seven people living in the house including Helena's adult son.
He was getting himself a bowl of cereal while the dog continued to bark, phones kept pinging and the telly blared. An adult bike took up most of the space in the hallway.
And still life in lockdown went on. Helena is a force of nature with her purple and blue streaked hair, her big laugh and tattoos that no doubt had a story of their own to tell.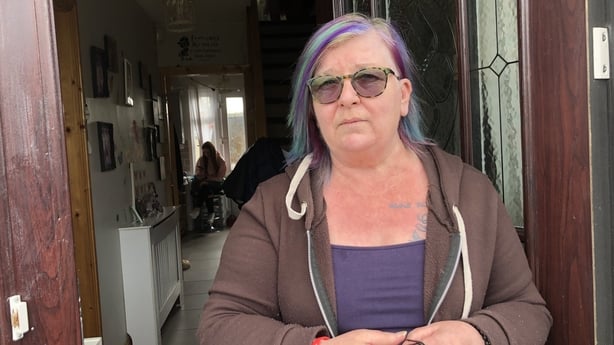 She was the rock at the centre of what she called a "chaotic" existence during lockdown and kept a tight rein on her grandchildren. She said she knew the problems in Moyross firsthand.
"I'm trying to keep the five kids together. I'm trying to hold myself up. I'd never break down in front of the kids, I might lock myself in a room and have a good cry or a scream, but never in front of the kids," she said.
Helena had embraced learning alongside the five grandchildren and had returned to school herself. She beamed with pride when the triplets talked about plans to study pharmacy, social studies and beauty therapy.
She said remote learning had been tough during months of claustrophobic daily living but she was proud of the girls and boys she was raising and was hugely relieved that they were back attending school with a return to routine and the social interaction that school brings.
The triplets looked out on the famous rugby stadium from their classroom window in Thomand Community College. Their principal, Norma O'Brien, provided well-being sessions for the 549 pupils upon their return.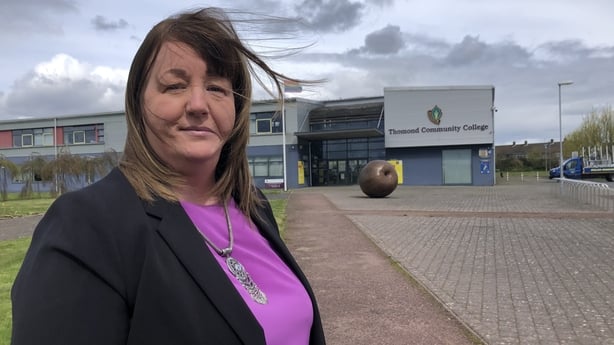 "School provides stability for all students but in particular for a DEIS school, which provides routine and stability and another set of adults for young people to connect with and that is hugely important."
More so than ever, the pandemic has shown us how mental health must no longer be hidden away and not talked about. Minding the mind is now promoted on an equal footing to physical well-being.
The triplets and their brothers were doing well back in school after a tough year. Their grandmother continues to fight their corner and ensure they have robust supports in place going forward.
Helena has poured her heart and soul into minding the kids. But she herself has learned the biggest lesson of all: education is the key that will open other doors to a future brimming with brightness and opportunity.
The girls had missed out on doing their Junior Cert exams due to the pandemic. However, they kept on top of their schoolwork after being gifted three laptops by a local businessman.
Shortly after Helena's story was broadcast in April 2021, the Reddan family were upgraded to a nearby four-bedroom council house with a bigger garden.
Helena said the extra space had made a huge difference to all seven family members.
"I had dreamed of an extension for years, but to be handed the keys to a larger house has been life changing. We're all delighted and looking forward to a new start and a new year."