What would Patrick Kavanagh make of the world we live in now?
Among the Monaghan poet's most famous works is Inniskeen Road and it reads:
The bicycles go by in twos and threes -
There's a dance in Billy Brennan's barn to-night,
And there's the half-talk code of mysteries
And the wink-and-elbow language of delight.
Half-past eight and there is not a spot
Upon a mile of road, no shadow thrown
That might turn out a man or woman, not
A footfall tapping secrecies of stone.
I have what every poet hates in spite
Of all the solemn talk of contemplation.
Oh, Alexander Selkirk knew the plight
Of being king and government and nation.
A road, a mile of kingdom, I am king
Of banks and stones and every blooming thing.
What would Kavanagh make of the current restrictions, such as 8pm closing time? Oh what we'd all give for a dance in Billy Brennan's barn dance tonight!
It's hard to believe the year that was 2021 and it's even harder to believe that we're facing into an uncertain 2022. As a regional correspondent, the last 12 months has provided endless stories about Covid but it's the stories of hope and happiness that stand out.
On 2 June last, I made my way to Killeigh in Co Offaly for what was one of the most uplifting stories I've ever covered.
Joe Kelly, 81, had spent five months in the Midland Regional Hospital in Tullamore battling Covid, 51 days of which he spent in ICU.
127 days after he was first admitted to hospital, he returned home to a hero's welcome. There were emotional scenes as his family explained that they didn't think he would make it.
"A long road but we got there. He beat it. We didn't think he would but he did. He's such a strong man. He's our hero," his daughter Jackie Kinahan told me on the day.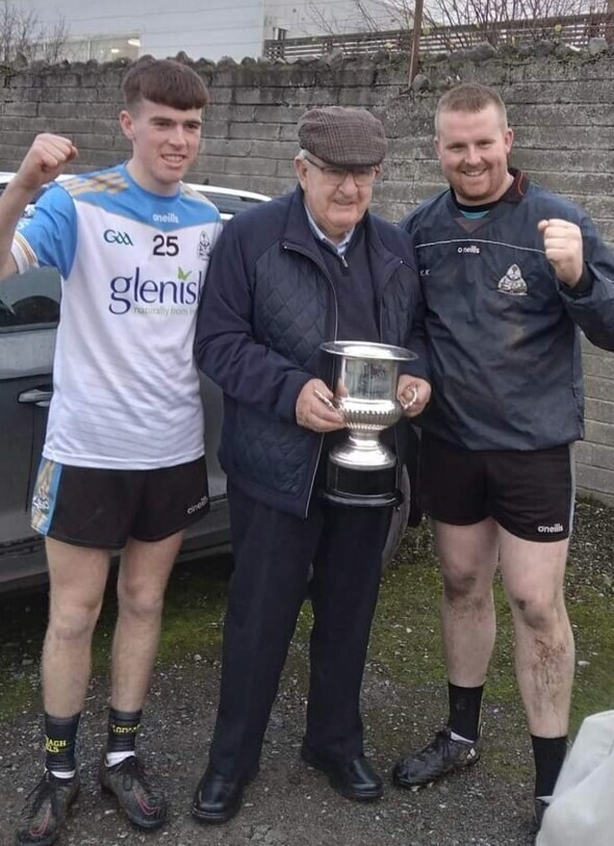 Grown men were openly crying. It was hard not to get swept up in the emotion of it all. Joe himself was taking it all in his stride but he knew deep down that he had beaten all the odds.
"It's great to be home. I didn't think I'd get here. I missed my family, my friends and my neighbours," he explained.
And then came the round of applause when he told the crowd gathered that it was a "good mug of tea" he was most looking forward to.
This week I spoke with Jackie Kinahan again and she told me her father is in "great form". He's working on getting his mobility back and that was his project during Christmas.
"He was eager to get the Christmas tree up this year, he's like a child," she said.
Jackie and her family still talk about the doctors and nurses who cared for their father, and they speak fondly of the ICU staff in Tullamore, many of whom knew Joe personally before he became one of their patients.
"They saved his life. They minded him and they always answered the phone to us and kept us updated," she explained.
Jackie recalls in particular the nurse who sat with her father during "his worst night in ICU".
"She stayed with him and didn't leave his side. She sat all night with him. We owe it to all of them that he's here today," she said.
And for the Offaly man, seeing his county win their first All-Ireland title since 1998 was another special moment.
The U-20 side beat Roscommon in the EirGrid football decider in August. A recent visit by manager Declan Kelly, who is also a relation, topped what has been a remarkable year for the 81-year-old.
In September there was a homecoming of another kind and this time I made my way to Ballyconnell in Co Cavan.
"It's been incredible... moments like this are special," declared Leona Maguire.
After helping Europe win the Solheim Cup, the Cavan golfer returned home to her native Ballyconnell.
Again, it was a special night. A night when Covid was forgotten, even for just a few hours. The golfer was driven through the town in an open top car before a reception in the Slieve Russell golf club.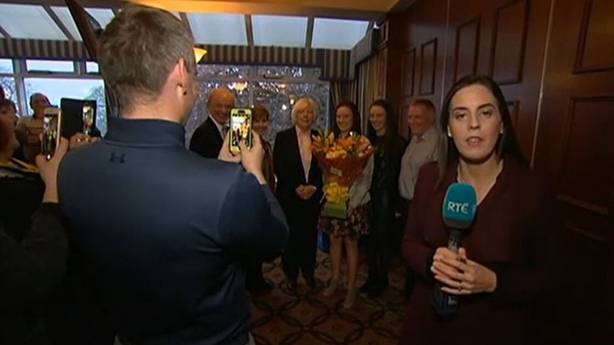 Young school children lined the route, eager to catch a glimpse of their local hero.
Leona Maguire couldn't believe it. She hadn't expected so many people to be there and admitted it was a big contrast to playing the tournament in the United States, where Europe had very little support.
What she didn't realise is that she had lifted the spirts of her county – and her country.
"I'm a proud Cavan woman and it's nice to come back here," she said that night. Leona's achievements were being talked about around the world and she knew her achievements and those of her fellow female athletes would inspire another generation to "dream big".
"It takes a lot of hard work but absolutely anybody can achieve it. I have, Ellen Keane has, Kellie Harrington has, the Meath footballers have, Katie Taylor has, Katie George and Eve McCrystal have," she said.
Leona Maguire spent the festive season with her family in Co Cavan and it's her family that mean most to her.
"Christmas is my favourite time of year and I love coming home to Ireland.
"We spend so much time travelling throughout the year, it makes it even more special to come home to family and friends during the holidays," she told me this week.
Of course, 2022 is never far from the golfer's mind.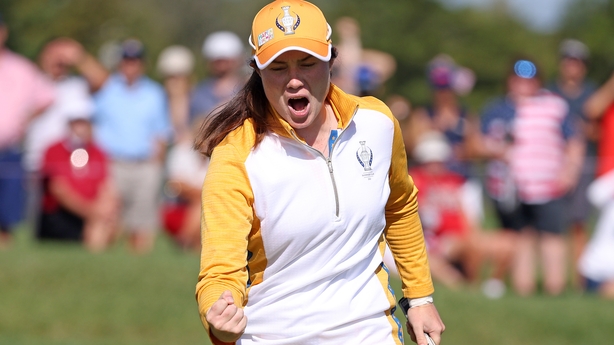 "The start of the 2022 season will come around pretty quickly, but I am confident that I can hit the ground running and get off to a good start.
"My main goals for this year will focus on contending in as many events as I can, the majors especially, with the ultimate goal of improving my world ranking."
Whatever success will follow for Leona Maguire, there's no doubt the Blue Hills of Breffni will never be far from her heart.
Admittedly, it is hard to get away from Covid and this year during my reporting, I have met lots of frontline workers including the nurses and vaccinators across the north east region.
Among them was Marie Nolan, a vaccinator in Simonstown, Navan Co Meath. Marie, originally from Bagenalstown in Co Carlow, has been a vaccinator since April 2021.
It has been a busy year but she's enjoyed the experience.
"I enjoyed dealing with people who are anxious and waiting to get the vaccine and helping and supporting these people was very satisfying," she explained.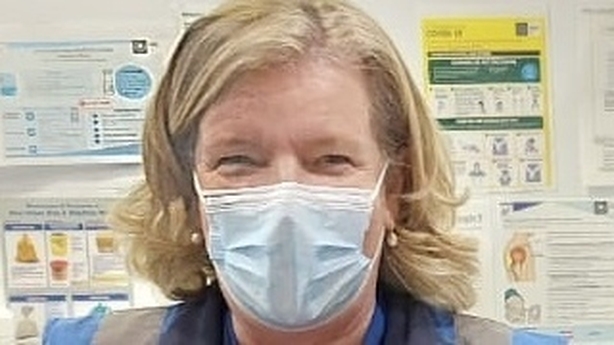 Marie applied for the job thinking she would be there for six weeks but seven months on and she's still vaccinating.
"When people are standing in the queue you can read them, and I try to put them at ease and chat to them."
Like all of us, Marie is keeping her fingers crossed for a better 2022. She hopes mutations can be stalled, but said there is a realisation that people will be in this pandemic situation for some time to come.
Until it comes to an end, "I'll continue to help," she said.
For James Leonard, an emergency department nurse in a hospital in the north east, it's been a difficult year.
"You go into work every day not knowing what you are going to face," he told me.
The ED nurse who qualified in September 2019 knows very little of working in a health service without Covid.
"My whole qualification has been dominated by Covid and people forget that Covid is not the only illness that exists. We must deal with everything," he said.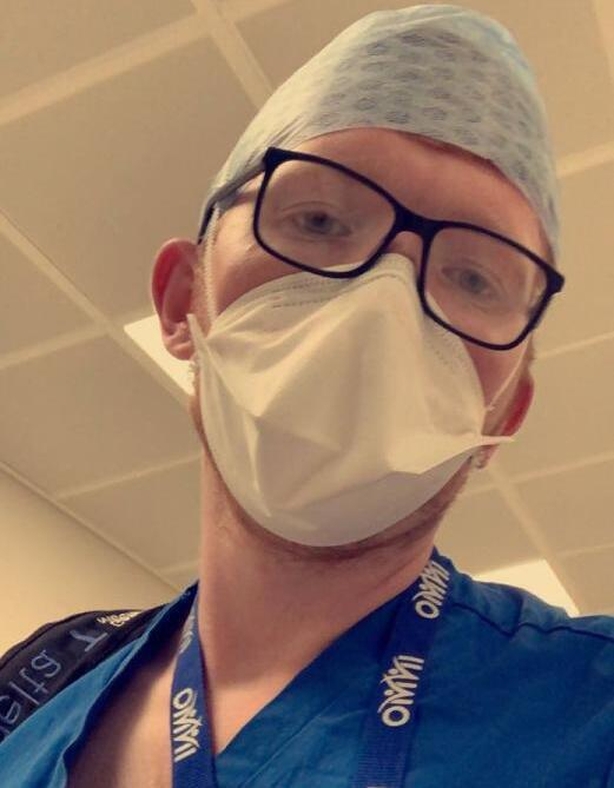 "I love my job. It's hard but it's enjoyable. Everyone gets to enjoy some sweets and it's like a second family," James added.
"We can hope for a world with no Covid but that's not realistic. We just have to hope that we see some sort of normality again soon."
And that's what we all crave.
In the meantime, there are stories to be told, good and bad but it's those people who overcome the hardest of days who remind us all that the sun will rise again tomorrow.