My father worked with stone. He had an array of hammers and chisels that he used to put shape on a mound of old sandstone drawn from the ruins of my grandfather's house, my father's homeplace.
After my grandfather's house was knocked, our family home was built on the site. And my father used the stone from the cottage that was demolished to build the boundary wall around our house.
It seemed to take him forever.
In reality, it took around a decade: every Saturday, sometimes Sundays, and very often any free days he might have in between. That's a long time, you might say, just to build a wall, but every single stone that went into the wall was fashioned from those tools, by his hands and his eye.
As a child, I didn't quite get it. But looking back, I imagine there was a certain therapy for my father in the work. It wasn't his day job; but it wasn't a hobby either. It was cathartic.
Maybe it wasn't cathartic when he was doing the work: it was hard, physical labour. His hands were bruised and burst open from being crushed between the stones, as he selected each one from the mound and brought it to a raised stand on which he worked the stone.
That pain was replaced by the pride he felt when the work was done, and the wall was finally finished
He worked under the elements at the front of our house, winter and summer, although I only ever remember it being cold and wet when he was working.
It was the late '70s and through most of the '80s. There was a lot of grey back then.
The work caused my father a lot of pain when he was doing it: his fingers and hands bore the cuts, tears and scars, while his back gave him trouble during the work and for years afterwards - the price he paid for lifting all those heavy flags.
But that pain was replaced by the pride he felt when the work was done, and the wall was finally finished. Not that he'd admit being proud, but I know he was.
A stone I've been trying to avoid
My father passed away 25 years ago, but the wall is still standing: a testament to his work and his determination to see things through to a conclusion.
The bang, bang, bang of the hammer coming down on the head of the chisel created the rhythm for our lives, certainly the rhythm of our Saturdays. It was severe, piercing, relentless.
You could tell the work my father was engaged in at any particular time from the sound of the hammer on the chisel: a heavy "clang" meant he had just selected a stone and was knocking it into shape; a lighter "ping" denoted a more refined instrument as the piece took on its final shape, ready to fit into the wall that was being constructed.
I often feel my father's work is not dissimilar to my own...
It's a month since I was asked for a review of 2021.
there is no escaping the fact that the past two years have been dark, and sometimes it's necessary to confront that which you don't wish to face
During that time I have been casting around the quarry of my mind for the stones I will use to make up the piece: the stories that have stood out over the past 12 months.
I am drawn to a stone I've been trying to avoid. I turn my back and look for others, but I'm constantly drawn back to this one.
The urge to reject and ignore is overpowered by the need for honesty and truth: I cannot reject and ignore if I want to be faithful to the memory of the 2021 I experienced. There are conflicting emotions.
There is a desire among all of us over the past two years for stories that are uplifting: an appetite for good news; a distraction from Covid. But there is no escaping the fact that the past two years have been dark, and sometimes it's necessary to confront that which you don't wish to face.
It is in this context that I review the year: not a chronological listing of what happened from the start of January to the end of December, but an attempt to analyse the thoughts that are uppermost in my mind following a year of reporting. It is an attempt to deal with the issues that are outstanding, rather than a listing of the stories that stand out.
Twin responsibility
On Tuesday evening, September 7, the bodies of Eileen O'Sullivan and her son Jamie were found at their home at Ballyreahan near the village of Lixnaw in North Kerry.
The body of Mossie O'Sullivan, Eileen's partner and Jamie's father, was found outside near a neighbouring property a short time later. All three had shotgun wounds. A shotgun was found close to Mossie's body.
From the outset, the three deaths were treated as a double homicide and a suicide.
A garda investigation is continuing, and a coroner's inquest is expected to take place in the coming months.
The incident was shocking, but it's not isolated.
It has deeply impacted the local community in North Kerry, where, in life, all three were well known and liked.
And then there was the silence – it felt like being on a stage in an empty theatre
We strive for objectivity in our reporting – the public we serve and the audience to whom we broadcast are entitled to that. Equally, there is a subjective response in cases like this. It's a response that might never be shared publicly, for fear of blurring the line between objectivity and subjectivity.
I was in Lixnaw and the neighbouring village of Kilflynn within a couple of hours of the discovery of the bodies of Eileen, Mossie and Jamie O'Sullivan. It was unnaturally warm on that September night; dead calm, without a puff of wind. And then there was the silence – it felt like being on a stage in an empty theatre. There was an air of surreality about the whole scene.
I was acutely aware of the pain being felt by people there at the time: neighbours, friends, relations of the O'Sullivans. It's a 20-minute drive from where I grew up. Many of these people were and are known to me, and I know I'm known to them too. It gives you an awareness of your responsibility to tell the story of what has happened honestly and truthfully, without treading on the sensitivities of local people and those who are grieving.
I have always been conscious of this twin responsibility in my work. I firmly believe it's possible to do both. They don't conflict with each other, and they're certainly not mutually exclusive.
It was no different earlier in the year, in February, driving past Killacluig Church outside Mitchelstown and into the townland of Curraghgorm, to the Hennessy family farm.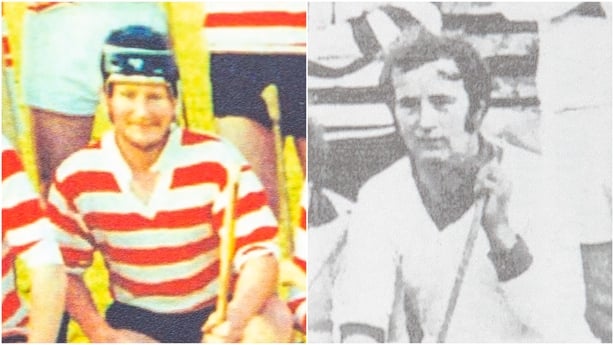 The bodies of 66-year old Willie Hennessy and his 60-year old brother Paddy had been found in the farmyard the night before. Both died from multiple blows to the head, most likely inflicted with an axe. The body of another brother, 59-year old Johnny Hennessy, was recovered the next morning from the nearby River Funcheon.
Although I didn't know them, the Hennessy family, their relations and neighbours in the community at Curraghgorm were entitled to the same respect, consideration and sensitivity as that shown to the O'Sullivan family and the community at Lixnaw in North Kerry six months later.
At the inquest in Mallow into the Hennessy deaths, the jury returned verdicts of unlawful killing in the cases of Paddy and Willie, while it found that Johnny Hennessy took his own life.
The jury also recommended that the Minister for Health carry out a review and enhancement of support services available locally for people who may be suffering from mental health issues.
Change in media reporting
There appears to be a belief that the incidence of murder/suicide or homicide/suicide is on the increase. Just four months previous to the incident on the Hennessy family farm, in October, 2020, Mark O'Sullivan died after he was shot seven times at his family home at Raheen, near Kanturk in North Cork.
Less than 50 kilometres separated the O'Sullivan farm near Kanturk and the Hennessy farm near Mitchelstown, and the murder/suicides in Kanturk were still in the public consciousness when news began to emerge about the tragic events on the Hennessy farm in Mitchelstown.
I'm not sure, however, that official figures would support the theory that there has been an increase in the incidence of homicide/suicide.
Perhaps the belief is driven by a change in the way the media report them: there is certainly a greater focus on coverage now compared to, say, a decade ago. Over the past 10 or 15 years, I can certainly remember a dozen instances of homicide/suicide that I have been involved in covering in Cork and Kerry.
These incidents demand a public response
In very many of these, in the immediate aftermath, there appears to be a determination to establish why these incidents have happened.
This is, of course, important.
However, it must be secondary to the determination that incidents of homicide/suicide don't happen again or, at least, that as much as can possibly be done is done to ensure that they don't happen again.
In many - if not the majority - of cases that I have covered, it is striking to me that that determination appears to be absent.
It simply isn't good enough.
These incidents demand a public response.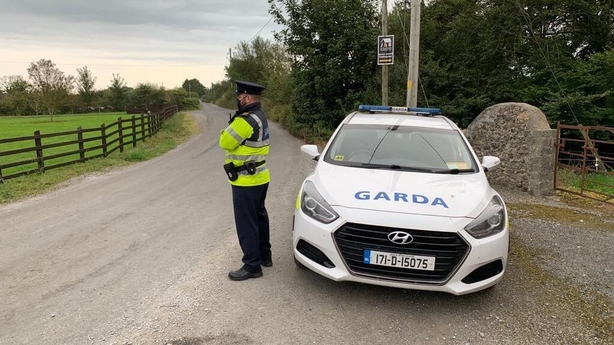 At a minimum, they demand an adequate response from our public health and community health services.
Perhaps a wider response is required too: the input and experiences of our emergency services - particularly gardaí - would also provide valuable insights.
And leadership is required at a political level, to oversee the response and to ensure that it is adequate and effective.
Such a response would be a fitting way to mark those awful tragedies: to show that, as a mature society, we take them seriously and are prepared to do something about them.
More importantly, though, they would be a signal to those left behind - the families, neighbours and friends of those who have died - that the community cares enough to do something about them.
---
Helplines
If you have been affected by any of the issues raised in this article some of the services listed on this page may help